Why Audrey Hepburn's Voice In My Fair Lady Isn't What It Seems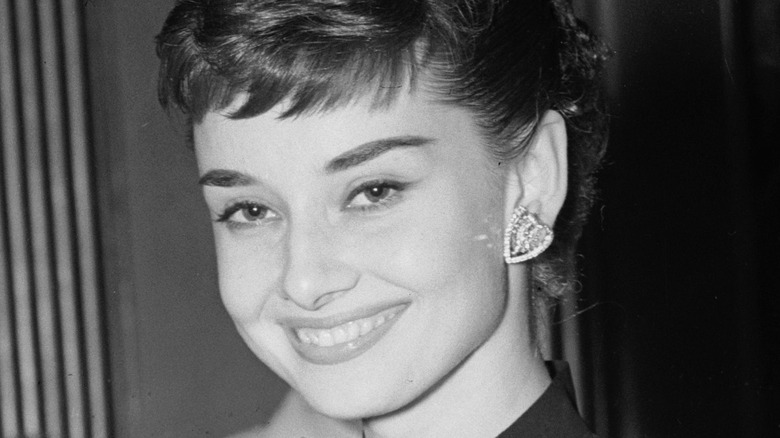 Reg Burkett/Getty Images
The ever-tactful craft of movie magic really knows no bounds. Even before we had CGI and breathtaking special effects, producers and filmmakers were deceiving moviegoers into seeing and hearing things that weren't actually there in order to keep them entertained. While audiences of Hollywood's Golden Age weren't necessarily watching dragons burn down mythical cities or dinosaurs smashing through their enclosures at Jurassic Park, there was still something to be said about certain tricks of the trade back then. 
For instance, did you know that Audrey Hepburn hardly sung a single note throughout the entirety of "My Fair Lady" (1964)? According to IMDb, most of her lines were dubbed over with someone else's voice. The woman to whom the voice belonged was named Marni Nixon, and she was no stranger to the kind of work that required her to sing over Hepburn's scratch vocals in the film. As the Independent U.K. reports, Nixon was the go-to girl when directors needed a refined, reliable, and overall beautiful singing voice for their films. In addition to Hepburn, she sang songs for actresses like Marilyn Monroe, Debra Kerr, and Natalie Wood (if you've seen the original "West Side Story" from 1961, you've definitely heard Nixon sing). 
Audrey Hepburn couldn't sing her parts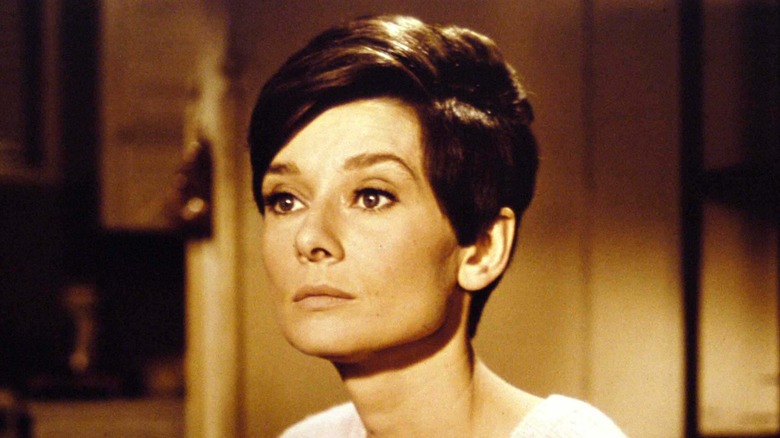 Avalon/Getty Images
According to the Independent U.K., Audrey Hepburn was determined beyond measure to learn how to sing for her role in "My Fair Lady." She'd been cast in place of Julie Andrews ("The Sound of Music"), and given that Andrews was renowned for both her sensational singing voice and her supreme acting abilities, the pressure to meet those expectations was on. However, despite all her painstaking efforts to reach a certain threshold, the film crew had no choice but to bring in some additional talent — talent that they knew to be a musical ace in the hole. 
"They gave me tapes of her singing," Marni Nixon recalled in a 2015 interview with People magazine. "I could hear her saying [to herself], 'Oh darn, I think I can do better. Maybe I can't.' She was really hard on herself. But she kept trying." The two reportedly became close friends during the filming process, and despite the fact that Nixon was essentially being chosen over Hepburn for the job the actress wanted so badly, there was never any sort of schism or competitive rivalry that formed between them. "She was just a delightful person. Very intellectual and fun and respectful – full of sense of humor," Nixon went on (via People magazine). 
Who was Marni Nixon?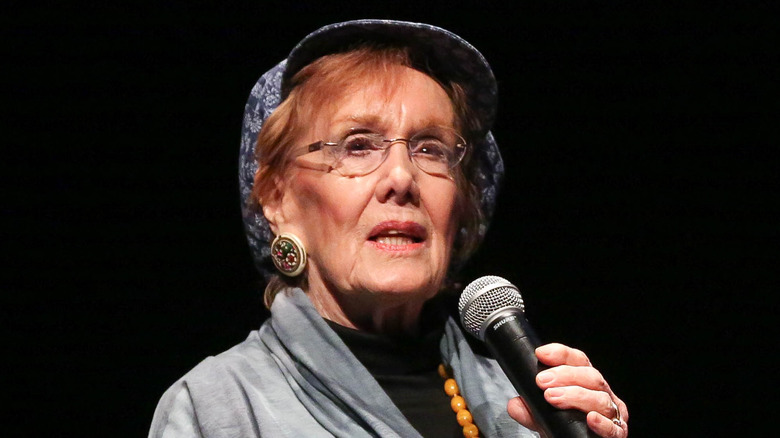 Rob Kim/Getty Images
For a long time, nobody really knew who Marni Nixon was. The truth of her identity and the nature of her trade would naturally reveal the fact that actresses like Natalie Wood and Audrey Hepburn weren't actually singing in their films, so their reputations would inevitably become compromised. After enough time, she ultimately decided to leave the dubbing business and treat own her voice as exactly what it was: her own. "It got so I'd lent my voice to so many others that I felt it no longer belonged to me. It was eerie. I had lost part of myself," she once said (per Independent U.K.)
Marni Nixon went on to appear in several films and stage plays, including "The Sound of Music" (1965) alongside Julie Andrews and a Broadway rendition of "The King and I" in the late 1960s, as IMDb reports. Numerous other roles, cameos, and singing slots would substantiate her career throughout the rest of her life. She died of breast cancer on July 24, 2016 at the age of 86 (via The New York Times).