The Time Jefferson Airplane's Grace Slick Allegedly Wanted To Dose Nixon With LSD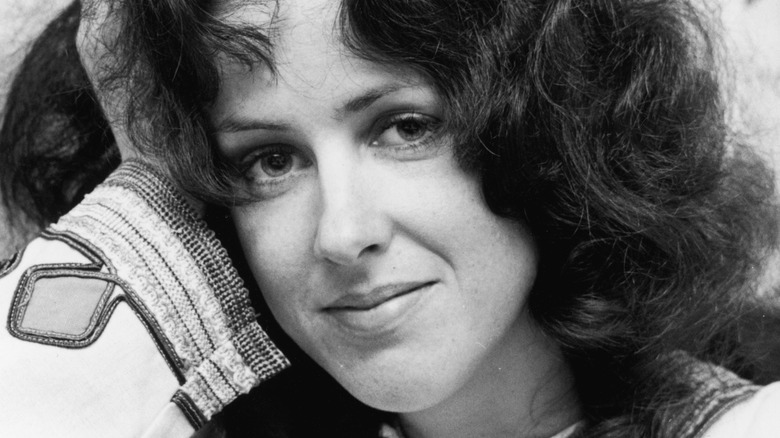 Express/Getty Images
Jefferson Airplane was one of the most iconic bands of the 1960s counter-culture era, and their music is now indelibly evocative of the hippie concepts of peace and love, mind-altering drug use, and the psychedelic movement in music that they helped to pioneer.
Originally formed in 1965, the band's first shows included short-serving members like vocalist Signe Toly Anderson and singer-songwriter Skip Spence on drums. But Jefferson Airplane really took off when they assembled their classic line-up that went on to record 1967's "Surrealistic Pillow." Made up of vocalists and guitarists Marty Balin and Paul Kantner, guitarist Jorma Kaukonen, bassist Jack Casady, and drummer Spencer Dryden, the band added the soaring, instantly recognizable vocals of Grace Slick. Undoubtedly, she helped elevate songs such as "White Rabbit" — which she also wrote — and "Somebody to Love" into bona fide anthems of the decade Jefferson Airplane came to define.
But Slick's countercultural credentials go further than her incredible vocal abilities, as demonstrated in a strange anecdote concerning her, a famous anarchist friend, a school acquaintance, the president of the United States, and an irresponsibly high dose of LSD.
Grace Slick vs. Richard Nixon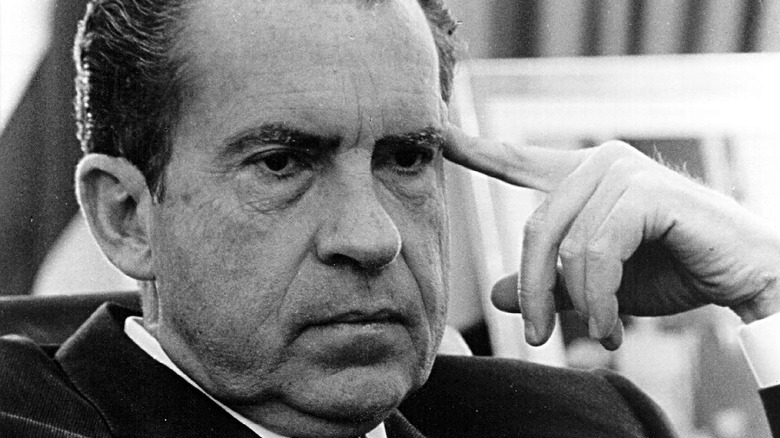 National Archives/Getty Images
As Grace Slick recalls in her autobiography "Somebody to Love," in a chapter titled "Dosing Tricky Dick," Jefferson Airplane became increasingly political as the 1960s rolled on, and the youth that underpinned the counter-culture movement of the decade found itself up against the oppressive forces of social conservatism. As the hippies fought societal upheaval and the ongoing horror of the war in Vietnam, their worst nightmares were made manifest by the arrival of President Richard Nixon, who came to power in January 1969 and seemed to herald the end of the 1960s a year early. 
The members of Jefferson Airplane made their opposition to Nixon — or "Tricky Dick," as many, including Slick, came to call him — clear in live performances. In her autobiography, Slick recalls that at one New York show, she dressed as Adolf Hitler to be joined on stage by actor Rip Torn, who in turn was dressed as Nixon, suggesting an equivalence between the two figures. Slick and Torn drew such satisfaction from slating Nixon on stage that they even considered staging a version of William Shakespeare's "Richard III" with the corrupt king replaced by the American president — again portrayed by Torn — though the idea never quite got off the ground.
However, not long after, Slick got a chance to take aim at Nixon firsthand ... after a surprise invitation to the White House meant that she would be within touching distance of the president. And of course, as a proponent of psychedelia, she decided she should spike him with LSD.
An invitation to the White House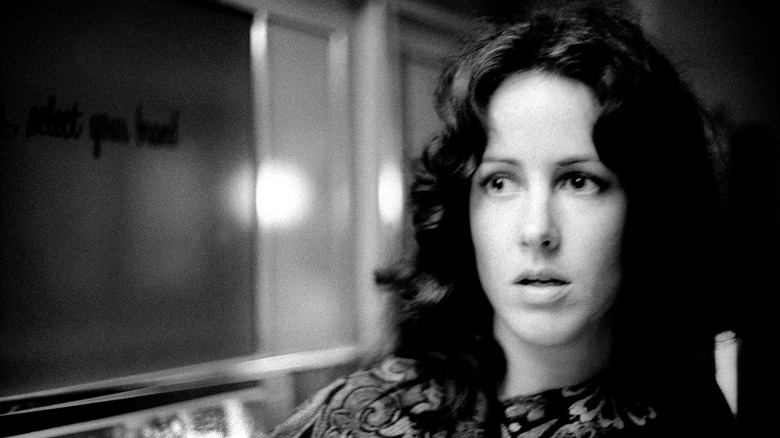 Robert Altman/Getty Images
Grace Slick's invitation to the White House — which she believed gave her an opportunity to send the president of the United States on a trip he'd remember for the rest of his life — came as a result of her education. As a teen, Slick had attended Finch College, a women's school in New York also attended by Richard Nixon's daughter, Tricia, according to "Somebody to Love." Tricia entrusted another alumna, whom Slick refers to as "Ms. David Busby," to help choose ex-Finch College women to invite to formal tea at the White House.
Slick had already achieved notoriety in conservative circles for being a prominent figure in the counter-culture movement, so she was surprised when an invitation arrived from old acquaintances from the upstanding college asking her to mingle with the great and good of American politics. Slick speculates that it was Busby who convinced others involved that Slick — or as she was known as Finch College, Grace Wing — was still an innocent girl at heart. But little did Busby know of Slick's plan, which was to attend the gathering and bring Abbie Hoffman, a well-known subversive writer and anarchist activist with whom she would attempt to spike Nixon. However, the plan fell through. Though the duo did indeed arrive at the White House — where Slick was informed that she was already on an FBI watch list — the security refused to allow Hoffman into the premises. Slick refused to go in alone, so the two headed off, leaving "Tricky Dick" sober.