What Happened To Victoria Smith's Son Kenny From I Am A Killer?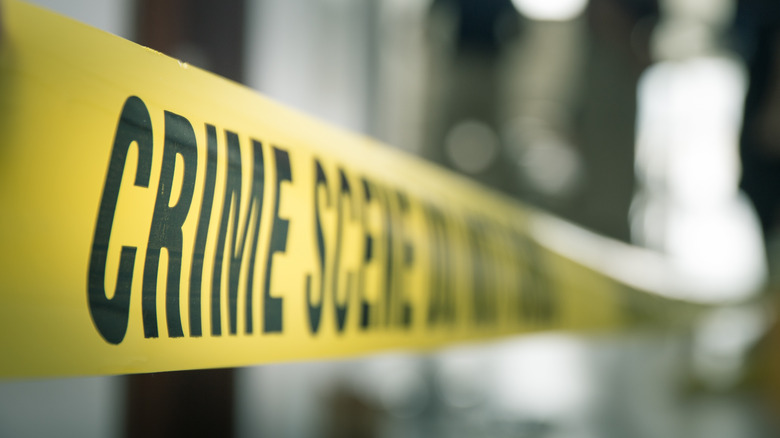 Prath/Shutterstock
People are enthralled with the return of Netflix's "I Am a Killer" which just entered its third season. The popular true crime series chronicles the confessions and personal accounts of various convicted murderers who are currently serving a life sentence or are awaiting capital punishment. The show's previous seasons have featured 10 episodes, though its newest installment only contains six, as Decider reports. However, the stories are still just as shocking as ever, and fans are hungry to see what else these cold-blooded criminals have to share about their homicidal exploits. 
The first episode of the new season explores the case of one Victoria Smith, a woman serving life behind bars for the murder of her husband, Chris Isaac. It was in 2013 that Smith confessed to the killing, telling police, "I just killed my husband, yeah, I shot him six times, and twelve times in the head," immediately after the fact. According to Decider, Smith was living in a trailer home with Isaac and her son Kenny Smith when she turned the gun on her husband and took his life. 
The murder of Chris Isaac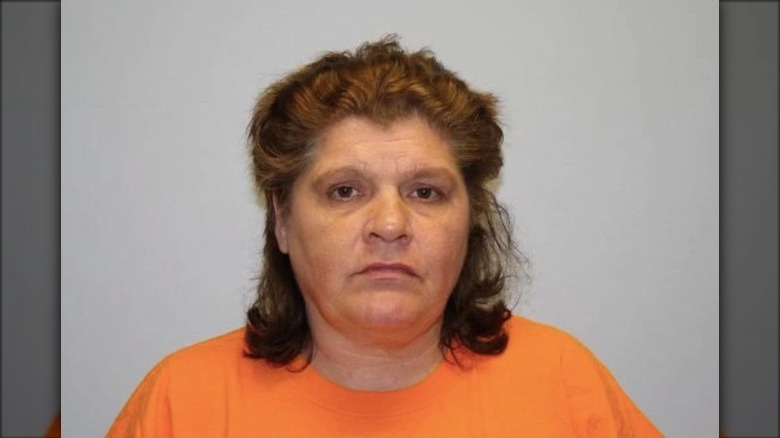 Stoddard County Sheriff's Office
According to Mister H-B, Victoria Smith was convicted of second-degree murder and received 25 additional years for an armed felony charge. Anyone who has already watched the show knows the details, but for those of you who haven't, Smith told authorities that Kenny had suffered abuse at the hands of Isaac, so her compulsion to kill was allegedly rooted in an effort to protect her son. Her previous relationship with Kenneth Lee Smith — Kenny's father — was also an abusive one, so she fled the situation at the age of 17 when she was still pregnant with Kenny via (The Cinemaholic). 
Various theories postulate that Kenny, not Victoria, was the one who really killed Chris Isaac, though no tangible evidence to substantiate the claim has ever been exhumed by investigators or authorities. His upbringing was reportedly a troubled one, and just a few days before Smith fatally shot Isaac, Kenny contacted police and told them that he was having suicidal and homicidal thoughts and that he might even be a danger to both his mother and his stepfather. The next call placed to authorities would bring them to Isaac's murder scene and ultimately result in Victoria Smith's arrest and conviction, as The Cinemaholic reports. 
Where is Kenny Smith today?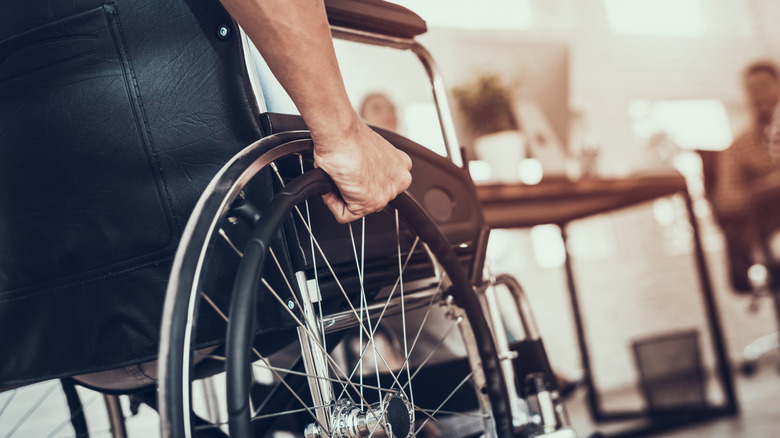 VGstockstudio/Shutterstock
In 2018, Betty Frizzell (Victoria Smith's sister) traveled to Germany in search of her nephew who reportedly fled there after his mother wound up behind bars. Inquiries with German police and other officials into Kenny's possible whereabouts proved futile, so she started showing his picture to passersby on the street, per The Cinemaholic. Eventually, she received a promising lead and managed to locate him at Frankfurt Hauptwache station. He was reportedly in a dilapidated state when she found him, occupying a wheelchair and sporting a growing mass of head and facial hair that rendered him virtually unrecognizable. 
Kenny Smith had somehow managed to enter Germany illegally, so police advised him to leave promptly in order to avoid legal repercussions. For a while, Frizzell was providing updates on her nephew's status via Facebook, but no new information as to whether or not he ever returned home has come out since.