You Probably Never Knew Naomi Campbell Was In A Bob Marley Video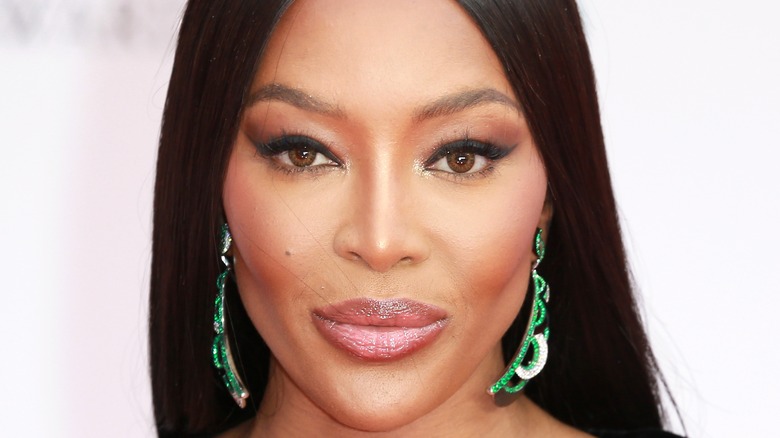 Cubankite/Shutterstock
British supermodel Naomi Campbell is one of the most well-known high fashion faces of all time. Born May 22, 1970 in London, England, Campbell started modeling at just 15 years old, becoming the first Black woman to appear on the cover of both French Vogue and Time magazines, per Biography. In the 1990s, she was one of the most iconic and highly-paid models in the world alongside women like Linda Evangelista and Cindy Crawford. In fact, the three of them famously appeared with other modeling superstars of the day in George Michael's music video for "Freedom '90." Campbell, 20 years old at the time, was already a seasoned professional when it came to appearing in videos. Her very first professional job was an appearance in the 1978 video for reggae pioneer Bob Marley's song "Is This Love."
In a 2016 article for The Guardian, Campbell reminisced about her days as a young student at the Barbara Speake Stage School in Acton, West London, where she started taking classes as a five year old. She would go on to appear in other music videos, including two by New Wave band Culture Club, but she called her appearance in "Is This Love" at the age of seven "the most exciting." She wrote, "I didn't realize Bob Marley would be standing right next to me, tucking me under a blanket. He was the most handsome man, with beautiful bone structure; mellow, too, and soft-spoken, with a strong Jamaican accent, the kind I already knew from home."
The video was filmed in an historic building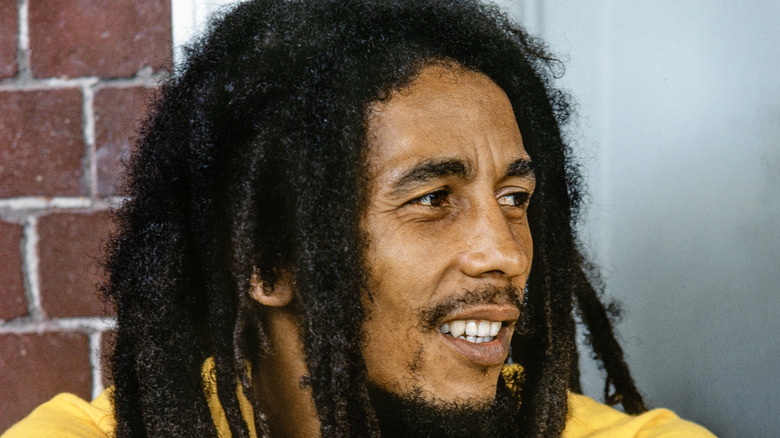 Charles Steiner/Getty Images
The video for Bob Marley's "Is This Love" was filmed at the Keskidee Centre, a community arts center in the Islington borough of London. Per the Islington Museum, the center came to be thanks to architect and activist Oscar Winston Abrams, who immigrated to England from Guyana in 1958 and headed up the Islington branch of the Campaign Against Racial Discrimination. Many people of Caribbean descent called the neighborhood home and Abrams saw the need for and founded Great Britain's first arts center for an Afro-Caribbean community, naming it after a Caribbean singing bird. Naomi Campbell was a part of this community herself — her mother was born in Jamaica.
A 2011 article in the Camden New Journal reported that the Keskidee Centre had received an historical green plaque commemorating its cultural significance. Marley selected the Keskidee himself as the setting for his video and spent an entire day playing games and singing with children selected from acting schools all around London. Teacher and school founder Barbara Speake remembered Naomi Campbell fondly, saying "Naomi was here from aged three until 14 and she was a very quiet, obedient young girl. She never put a foot wrong." 
Sandra Boyce, a theatrical agent who was on the set for the video, noted "Bob had a huge entourage but was so humble and was really into working with the children. It's very important that a green plaque has been given to the site of the Keskidee because history was made there."
Bob Marley remains important to Naomi Campbell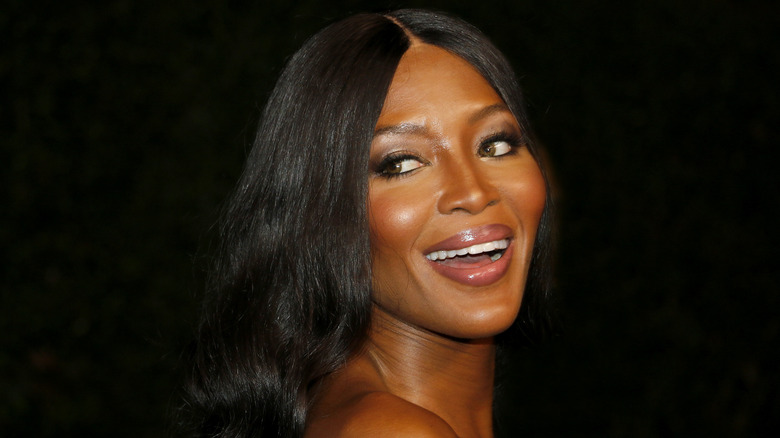 Tinseltown/Shutterstock
The Keskidee Centre experienced financial problems throughout the 1980s and closed in 1992, at which point the building reverted back to religious use. It had previously been the Gifford Mission Hall before Oscar Abrams purchased it, and it became the Christ Apostolic Church and the Power-Age Christian College, per the Islington Museum. A 2012 fire nearly destroyed the building; the Islington Tribune interviewed Florence Campbell, who had lived on Gifford Street near the building since 1979. She told reporters her sons had met Bob Marley at the Keskidee and emphasized the building's importance to the community: "Our nickname for this place was 'the village' because it was such a warm community. Everyone came here. As the church was burning, there were people on the street, crowds of them screaming 'The village is gone!' ... During the 1960s and 1970s when it was still the Keskidee, it was home."
Bob Marley died of skin cancer in 1981, but he remains an important figure in Naomi Campbell's life. As reported by the Metro, Naomi Campbell had a baby in 2021 and told DJ and music producer D-Nice, who appeared on Campbell's No Filter With Naomi YouTube series, "Music is like... In my most special moments, you know I just became a mum, I had Bob Marley playing. That's my roots, you know? It's my roots."