The Troubling Childhood Of Shirley MacLaine's Daughter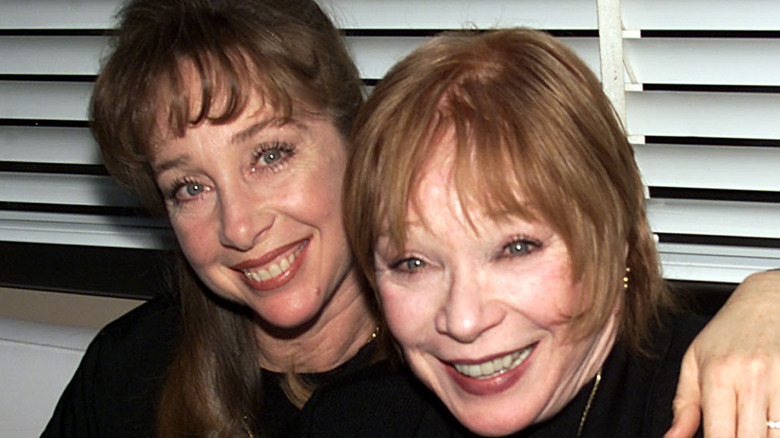 Evan Agostini/Getty Images
In her debut role, actress Shirley MacLaine was the star of "The Trouble With Harry" in 1955, and would go on to act in "Terms of Endearment," "Steel Magnolias," "The Secret Life of Walter Mitty," and many more (via Britannica). She is considered an exceptional actress, dancer, and memoirist. She also has a daughter named Sachi Parker — but when Parker published her own memoir exposing her life with her famous mom, MacLaine was not happy.
The Hartford Courant reports that MacLaine and Steve Parker began their open marriage in 1954, and had Sachi together. Steve brought Sachi Parker to Japan when she was just two, since he had a mistress living there. Per ABC News, Parker was sent there by propeller airplane on her own. She was so small that the flight attendants had to care for her during the multi-day trip.
Parker didn't get along with her father, either — he would be verbally abusive to her. His nickname for her was "the idiot." Parker's dad frequently left her alone or with his mistress, so Parker would call her friends and ask to visit out of loneliness. 
As a teen, Parker began attending a boarding school. One Christmas, she returned from boarding school to celebrate the holidays with her family. To her dismay, neither Shirley MacLaine nor Steve Parker showed up, and Sachi Parker spent the "very scary and very painful" holiday alone. 
Parker's parents completely forgot about her one Christmas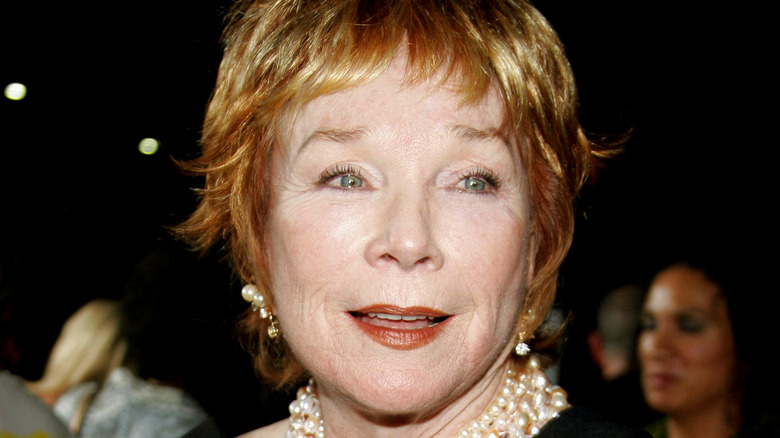 Tinseltown/Shutterstock
Sachi Parker had no idea where her parents were that Christmas, per ABC News. One of her classmates felt bad for her, and let Parker join their family getaway to Yugoslavia. But even then, Parker felt guilty over joining the family, so she set off on her own. She found a couple who let her stay with them, and spent two weeks with these strangers. When she finally did catch up with her absentee parents, Parker said nothing to them about the Christmas incident.
Parker spent most of her time in Japan, while visiting MacLaine during summer break. Although Parker swooned over her mom's famous actor friends like Robert Redford and Faye Dunaway, she was really lonely most of the time. Parker says that during most visits, MacLaine would be happy to see her for the first few hours, but any longer than that, and Parker felt like a burden to her. This gave Parker abandonment issues and chronic loneliness, which she still struggles with in adulthood.
Per the Hartford Courant, as a teen, Parker got stranded at her boarding school when neither parent came to get her, stranding her in Europe for several weeks.
As she grew older, ABC News reports, MacLaine barely helped her daughter financially, so Parker turned to various waitress jobs to save money while she tried to launch her acting career. 
Parker felt closest to her mom while watching her films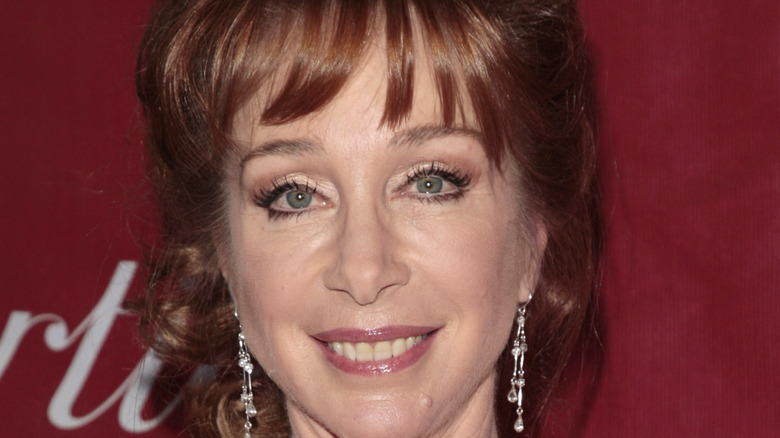 Joe Seer/Shutterstock
The closest Parker felt to her mom was when she watched her movies while flying on airplanes (via ABC News). Since Parker and MacLaine also look very alike with their red hair and green eyes, the Hartford Courant reports, people would approach Parker all the time to praise her famous mother. 
Parker had plans to go to college, but at age 17, MacLaine cut her only daughter off from her money. Parker wasn't expecting that, and wasn't able to attend college like she wanted to. Even when she asked her mom to help her get a car, MacLaine only agreed to a loan with interest. Then, during what was supposed to be Parker's big acting debut, Parker suspects her mom pulled some strings and got her removed from the shoot.
Today, Sachi Parker says, she tries to understand her mom while still working through the deep pain she's caused. Parker's life was so influenced by her mother that she named her memoir "Lucky Me: My Life With — and Without — My Mom, Shirley MacLaine," per USA Today. Before mailing her mom a copy, Parker wrote "I love you," on the inside. 
MacLaine responded to the book, saying, "​​It's a painful moment for me as a mother and as someone who values the truth," and called the book a "dishonest, opportunistic effort." Closer Weekly writes that Sachi Parker and Shirley MacLaine have been estranged since the 2013 book publication.