Inside Lori Vallow's Family Response To The Disappearance Of JJ And Tylee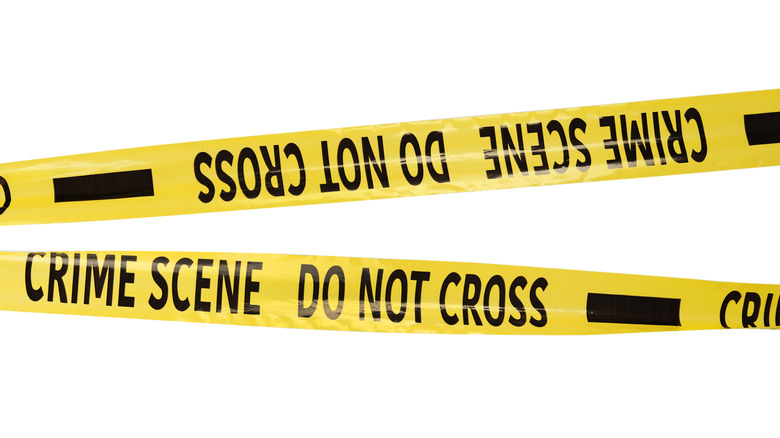 New Africa/Shutterstock
When JJ Vallow and Tylee Ryan disappeared in 2019, it was the latest in a long line of troubling developments in the life of their mother, Lori Vallow Daybell. In the aftermath of her children's disappearance, Vallow Daybell and her husband, Chad Daybell, fled to Hawaii where they refused to answer questions about JJ and Tylee's whereabouts. Given that fact, as well as Vallow Daybell's unusual behavior and beliefs, about which she spoke openly, her family feared the worst for the children, according to an interview with her brother Adam Cox on the ABC News program "20/20" in 2022.
Prior to the two children's disappearance, JJ's father and Tylee's stepfather, Lori Vallow's fourth husband, Charles Vallow, had also just recently been shot and killed by their uncle, Alex Cox, Lori Vallow's brother who shared her bizarre beliefs. Cox claimed self-defense and was not charged in the shooting, according to CBS News. He died later that year from natural causes.
The remains of the child and teenager were later discovered on the Idaho property of their new stepfather, Chad Daybell. Once arrested, both Daybell and Vallow Daybell were then charged with a number of counts including conspiracy to commit murder and first-degree murder, to which both Vallow and Vallow Daybell pleaded not guilty. JJ was only 7 when he died and Tylee was 17, as CBS News explains.
Vallow Daybell believed in doomsday prophecy, according to her family
As Lori Vallow Daybell's brother, Adam Cox, revealed in his interview with ABC News, his sister, who was raised Mormon, had shared with her family an interest in and belief in the so-called end-of-times prophecy prior to the disappearance of her two children, as People notes. Shortly before her children went missing and after her fourth husband died, Vallow Daybell remarried Chad Daybell, an author of Mormon-themed doomsday fiction, based on CBS News reporting. Daybell's late wife, Tammy Daybell, had only just died under allegedly mysterious circumstances.
Among other concerning comments made by his sister, Cox said she told him she had seen Jesus in person and that she possessed the ability to differentiate between light and dark spirits. Cox claimed that in the time leading up to the children's disappearance, Vallow Daybell believed they had become zombies and she was on a mission with her new husband to stop their spread, as Houston news outlet ABC13 reports. Recalling those troubling conversations, Vallow Daybell's brother said (via ABC13) "I looked at her, and she looked at me, and I was like, 'Lori, what you're saying is not true ... This is nonsense ... And she goes, 'You think I'm crazy, don't you?'"
Vallow Daybell cut her family off
Adam Cox went on to explain that around that same time, Lori Vallow Daybell effectively cut off contact with her family and that he reached out to their mother for help, according to People. There were even plans for concerned family members to intervene in late 2019 but that never happened, as Cox explained. (via ABC 13). Once Vallow's two young children were reported missing by their grandparents, inconsistencies in Chad Daybell (pictured above) and Vallow Daybell's stories, and the fact they refused to comment on the children's whereabouts, Cox had a feeling the worst had come to pass for his niece and nephew.
Cox said (via ABC13) "I had the same gut feeling in my stomach, the same way I had the same gut feeling when Charles [Vallow] was killed ... I thought, 'If she's not saying where the kids are, the kids are dead.'" As of this report, the trial of Daybell and Vallow Daybell, who at first was deemed mentally incompetent to stand trial, is scheduled to begin in 2023, as ABC13 also notes.