The Time Elvis Inhaled His Own Tooth Cap While Performing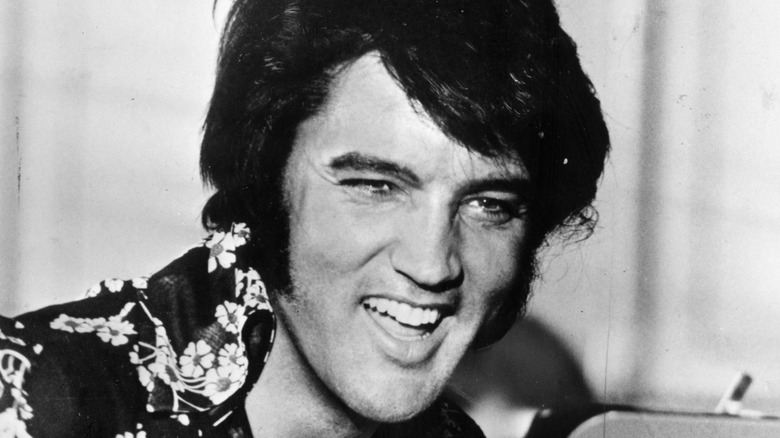 Keystone/Getty Images
It's difficult to say exactly what makes a musician great. Truly great. Some of the industry's most legendary stars play their instruments like nobody else, but don't sing at all. Others have truly stunning voices, but don't (or rarely) pick up an instrument themselves.
This isn't a bad thing, of course. Everyone's differing assets and skill sets are exactly what makes them unique. Elton John has never been seen moonwalking with gravity-defying effortlessness like Michael Jackson could, and Whitney Houston wasn't known for her dancing either. Nevertheless, she was, and remains, one of the most celebrated vocalists of all time. Houston herself summarized this point perfectly on "The Late Show With David Letterman" in the 1990s, per Smooth Radio, when comparisons were made between herself and Mariah Carey. "I think that ... Mariah is Mariah and that's what she should be known for," the Voice said, via ccishot564 on YouTube. "For her work, and not for being compared or sounding like me."
Elvis Presley was another incomparable talent who brought something all his own to the table. A consummate professional and energetic dancer (to say the very least), he gave his all on stage to the end. During one memorable performance, he accidentally swallowed one of the caps on his teeth. Here's how it happened.
Elvis Presley's terrible Jailhouse Rock mishap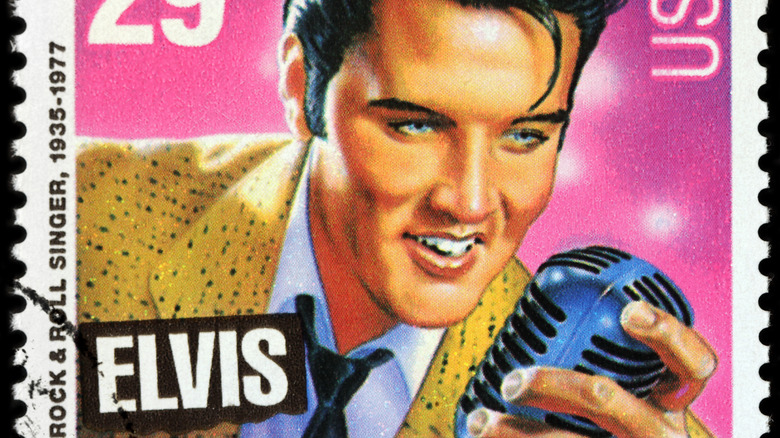 Sergey Goryachev/Shutterstock
Per the Guardian, "Elvis the Pelvis" was born on June 5, 1956, during Presley's spirited performance on "The Milton Berle Show." Berle's musical guest played "I Want You, I Need You, I Love You" and the now-iconic "Hound Dog," attracting a storm of media attention (both positive and negative) in the process for his gyrations.
Despite the global celebrity status he would achieve, Presley remained rather a private and humble person. Per Britannica, his rare interviews marked him as a quiet and softly-spoken man, but one who truly came alive when the time came to play the music he loved. The trouble was, one day he suffered an injury in the line of duty, one that could have brought his electrifying career to a swift end.
As the Express reports, just a year after that historic performance on "The Milton Berle Show," Presley had two movies under his belt. The third, "Jailhouse Rock," was in the making, revolving around a prisoner who is trained in the noble art of music while in jail. The film features a stunt in which Presley's character, Vince Everett, slides down a pole in majestic fashion, but the scene took a terrible turn during filming. Presley, per the outlet, struck his face on the pole during the motion, so hard that a cap on his tooth came loose. Worse was to come when he accidentally inhaled it.
Elvis needed an operation to remove the problematic porcelain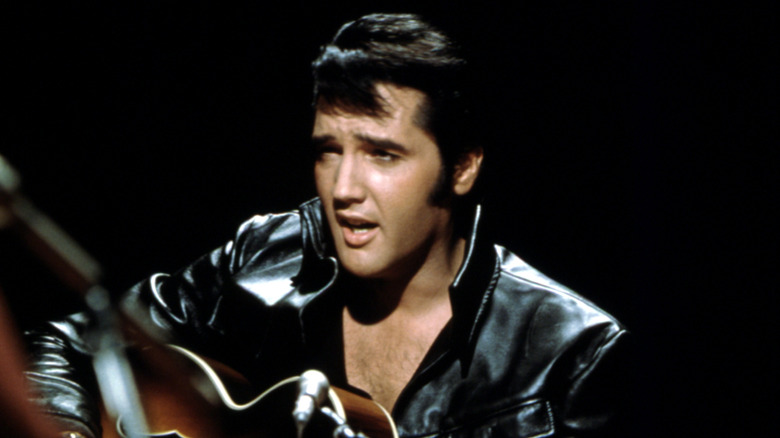 Michael Ochs Archives/Getty Images
The aftermath of the incident sounded particularly harrowing. "Porcelain Tooth Cap Removed From Singer's Right Lung," The New York Times reported in a piece published on May 16, 1957. According to the newspaper, Presley experienced pain in his chest the morning after swallowing the tooth cap, and was rushed to hospital.
Fortunately for the superstar, staff at Cedars of Lebanon Hospital leapt into action. The report stated that the small piece of porcelain had "slipped down his windpipe into his right lung," as awful as that sounds, and Presley soon underwent a procedure to have it removed. As it was, the short piece concluded, the studio suggested that their leading man take a few days to rest and recover after the operation before returning to performing in the movie.
In the grand scheme of things, it can be considered just an unfortunate blip for the King, but it could have been far more serious. According to the Express, the surgery was performed through Presley's throat, deftly threading the needle (not literally) around those precious vocal cords of his. It was a job for the steadiest of steady hands.