Burt Reynolds' Failed Nightclub Had One Very Strange Feature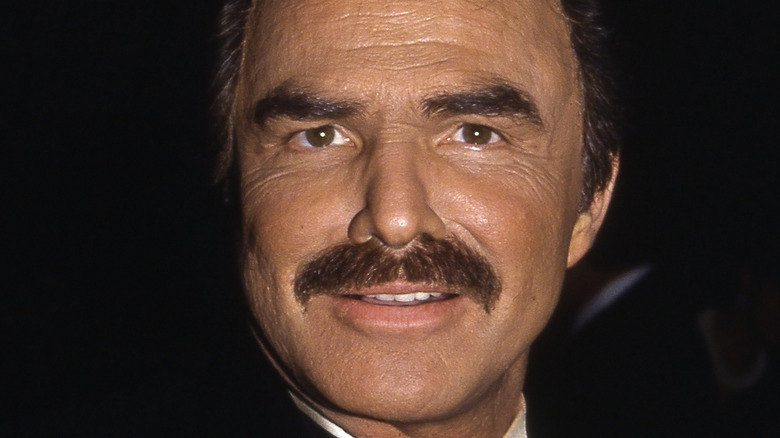 Vicki L. Miller/Shutterstock
Burt Reynolds was everywhere in the 1970s. After a decade of television roles, he burst onto the big screen in 1972 in his breakout role as the leader of a weekend of canoeing in the wilds of Georgia that goes very, very wrong in "Deliverance." That same year, he made history by becoming the first nude male centerfold to pose for Cosmopolitan magazine, which editor Helen Gurley Brown called "milestone in the sexual revolution." Several cinematic hits followed, including "The Longest Yard," which made use of the fact that Reynolds was a college football star, and "White Lightning," his first foray into the entertaining and lucrative world of car chase movies, per Reynolds' official website. 
By the time 1977 rolled around, Reynolds was a household name. In May of that year, the movie responsible for one of his most iconic and well-loved roles came out in theaters. "Smokey And The Bandit" was another car chase caper, this time featuring Reynolds as Bo Darville, the titular bandit who along with his partner Cledus "Snowman" Snow, played by Jerry Reed, decides to smuggle a truckload of Coors beer from Texarkana, Texas to Atlanta, Georgia while pursued by Sheriff Buford T. Justice, aka "Smokey Bear," as portrayed by Jackie Gleason. The film was the second biggest movie of the year, just behind "Star Wars," and Burt Reynolds mania was at an all-time peak. The moment in time was celebrated by Reynolds when he opened his very own restaurant and nightclub, "Burt's Place," in Atlanta, as reported by Outsider.
Was Burt Reynolds' nightclub a place or a joint?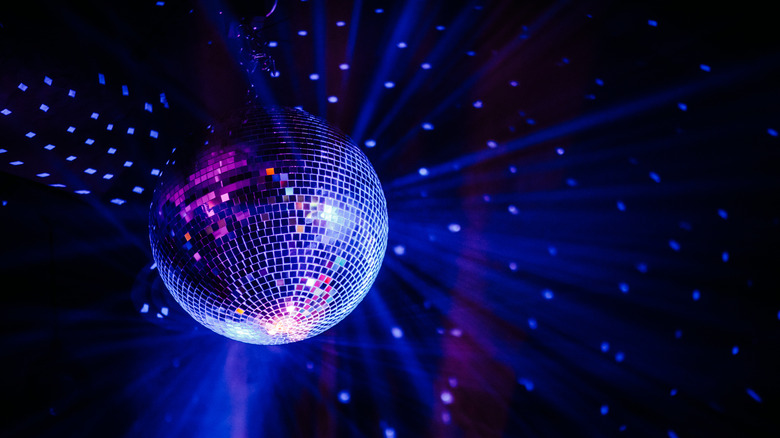 buryakphoto/Shutterstock
According to Georgia Trend, by the time Burt Reynolds opened "Burt's Place" at the Omni International Hotel, he had a relationship with the state of Georgia that started when the governor of his home state of Florida turned down his proposal to film "Deliverance" there, a proposal accepted by Georgia. "The Longest Yard" and "Smokey And The Bandit" as well as another Reynolds flick, "Gator," which he directed as well as starred in, all took place in Georgia. Stunt performer Hal Needham, who often worked with Reynolds, called Georgia the actor's "good luck state." It makes sense, then, that Reynolds would chose Atlanta as the place for his Place. The club wasn't just an investment opportunity; Reynolds and his friend actor Dom DeLuise, who would appear in a slew of movies with Reynolds, including "Smokey And The Bandit II," often stopped by unannounced to party with the club patrons, even performing song and dance routines for the crowd. 
The Burt's Place aesthetic was even more gaudy and surreal than one might assume when considering a 1977 nightclub started by and devoted to Burt Reynolds. Not only did the dance floor include a stained glass (or stained glass-esque) portrait of Reynolds' face, which can be seen on Twitter courtesy of RetroNewsNow, the visage was surrounded by the words "Burt's Joint," which is confusing, as that was not the name of the club. The club closed after just one year.
Burt Reynolds spent money and had fun
Mike Windle/Getty Images
Burt Reynolds himself obviously preferred having a Place to a Joint. A 2015 profile in Vanity Fair noted that Reynolds' estate in Tequesta, Florida contained a bar on its grounds, called, yes Burt's Place, complete with a neon sign. The 1970s nightclub was one of many failed investments taken on by Reynolds, which also included a regional restaurant chain called Po' Folks, a stake in the Tampa Bay Bandits football team of the short-lived United States Football League, and the Burt Reynolds Dinner Theatre of Jupiter, Florida. 
After a contentious divorce from his wife Loni Anderson, Reynolds faced bankruptcy and foreclosure. He kept his sense of humor, however. When journalist Ned Zeman asked him if he had any regrets, Reynolds answered, "I would have spent more money and had a lot more fun."
When Reynolds died in 2018 at the age of 82, Atlanta's WSB-TV paid tribute to his positive effect on Georgia's film industry, noting that he had even appeared as Grand Marshall of the WSB-TV Salute To America parade in the 1960s before bringing the film industry to the region in the 1970s with his movies. Retired Atlanta news anchor Monica Kaufman Pearson tweeted out a remembrance, writing "He had a restaurant in the Omni, called Burt's Place and he put Atlanta and Georgia on the movie map, long before Hollywood embraced us. He was special and down to earth." Per Georgia Trend, Reynolds was honored for his contribution to the state's film industry in 2003 at the Atlanta Film Festival.