Tourists Won't Be Able To View This Popular Attraction Amidst Queen's Health Concerns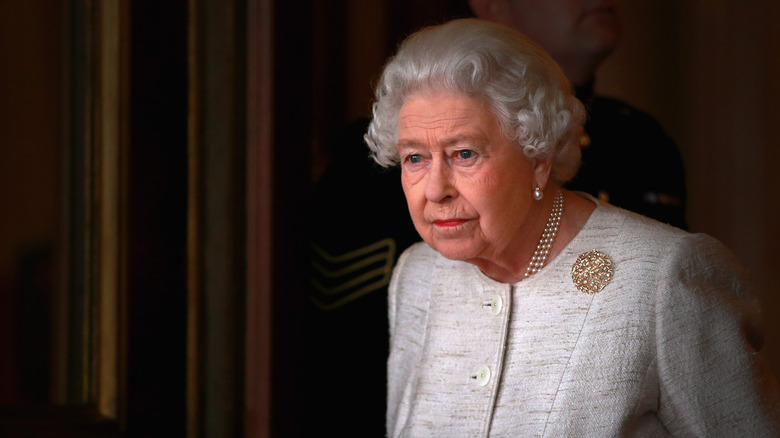 Chris Jackson/Getty Images
On September 8, 2022, as the New York Post reported, officials in the United Kingdom announced that Queen Elizabeth's family was being summoned to Balmoral Castle as her health deteriorates. Though the Palace is generally guarded and cautious in what it reports and how it reports it, the statement made on that day is, by Palace standards, rather direct and concerning. "Following further evaluation this morning, the Queen's doctors are concerned for Her Majesty's health and have recommended she remain under medical supervision. The Queen remains comfortable and at Balmoral," the Palace said in a statement.
Meanwhile, members of the queen's family have been arriving at the castle, presumably to spend what time she has left with her.
Across the British Isles, her subjects are preparing for her death which, by all appearances, is expected sooner rather than later. And although London will effectively shut down for 10 days after she dies, even as she lives officials have canceled a daily event in the city that is also a popular tourist attraction.
No Changing Of The Guard At Buckingham Palace
Carl Court/Getty Images
London is chock-a-block with tourist attractions, including the changing of the guard at Buckingham Palace. Not unlike the similar ceremony that takes place daily in the U.S. — the changing of the guards at the Tomb of the Unknown Soldier — the ceremony is solemn, (mostly) silent, and of course, military from top to bottom.
Unfortunately for tourists who happened to be in London on September 8, there would be no changing of the guard at Buckingham Palace that day. As Newsweek reports, visitors were greeted with a sign that reads simply, "No Guard Changing Ceremony Today."
It remains unclear, as of this writing, if future iterations of the daily ceremony will be canceled until further notice. Indeed, there has been no indication when the ceremony will return.
Meanwhile, according to the New York Post, crowds gathered around Buckingham Palace upon the news' release, in support of Queen Elizabeth II — guard-changing ceremony or no. As is typical for a late-summer day in London, the city experienced rain, but a rainbow appeared above the palace just as the crowds started to arrive.