Tessa Hayley Hellberg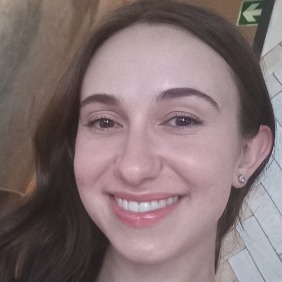 Location
Johannesburg, South Africa
School
University Of The Witwatersrand
Expertise
Feminism And Post-feminism, Intersectionality, Fashion And Style
While in university, Tessa fell in love with feminist literature and the concept of using intersectionality as a lens to view the world. She also developed a fascination with post-feminism, and post-post-feminism, and cites Rosamund Gill and Simidele Dosekun as two of the scholars who inspire her most.

Tessa has a passion for pop culture, and in her time as an entertainment reporter, she has often found ways to place emphasis on important social issues through celebrity interviews; from shedding light on the LGBTQIA+ community in the yachting world with "Below Deck" star Kyle Viljoen, to understanding experiences in the foster care system with "Real Housewives Of Atlanta" star, Marlo Hampton.

Tessa's love for reporting stems way back to her childhood. Back then, she would craft school assignments into pop culture-style reports, and dreamed of becoming an entertainment journalist - all no doubt spurred on by her love for celebrity magazines and the E! Network.
Experience
Towards the end of her undergraduate degree, Tessa joined an edutainment app as the resident pop culture writer. Since then, she's gone on to realize her childhood dream, joining TheThings as an interviewer, and writing for number of Static Media brands, including Nicki Swift and The List. She joined the Women.com team in April 2023 – the ideal platform for her to do regular deep dives into a variety of women's issues, from reproductive rights to hair care and STI diagnoses.
Education
Tessa has a Bachelor's degree in Politics and Media Studies, and Honors and Masters Degrees in Media Studies, all from the University of the Witwatersrand. Her Masters dissertation, centered on the representation of femininity in "The Real Housewives of Johannesburg," was one of the first to center on an African iteration of the franchise.
Grunge Editorial Policies
The unique content on Grunge is a result of skilled collaboration between writers and editors with a broad array of expertise in everything from history to classic Hollywood to true crime. Our goal is to provide accurate and diverse content bolstered by expert input.
Focused on accuracy and ethical coverage, the Grunge editorial team consistently fact-checks and reviews site content to provide readers with an informative, entertaining, and engaging experience. Click here for more information on our editorial process.
Stories By Tessa Hayley Hellberg