Rod Stewart Sends A Message To The Royal Family In The Midst Of His Own Personal Loss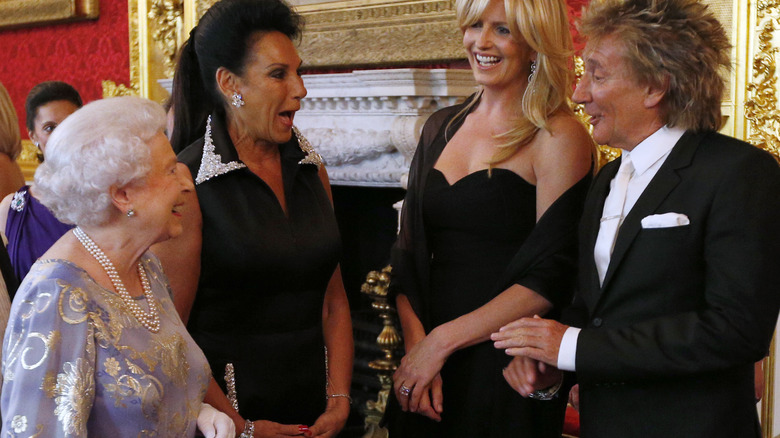 Wpa Pool/Getty Images
Like so many celebrities who are natives of the British Isles, including Helen Mirren, Ozzy Osbourne, and Lisa Vanderpump, British singer Rod Stewart took to Twitter to express his grief over the loss of the kingdom's monarch, Queen Elizabeth II. Stewart mourned the 96-year-old's death on the social media platform but tied in a personal anecdote about a recent loss in his own family (via Twitter).
Stewart, who performed at Buckingham Palace in June 2022 to celebrate the Queen's Platinum Jubilee, has been an outspoken friend of Queen Elizabeth II and likened her to a sister figure, according to The Independent. He has also admitted that he was "disappointed" (via the Daily Express) in the treatment of the queen by her grandson Harry and his wife, Meghan Markle, the Duke and Duchess of Sussex. At the Platinum Jubilee, Stewart even did a rendition of Neil Diamond's "Sweet Caroline," a song he admitted he knew was difficult to sing but nonetheless was a favorite of the queen and football fans throughout the country.
Along with an all-black background highlighting a singular, silvery crown, Rod Stewart shared words to express his mourning.
Mourning the loss of loved ones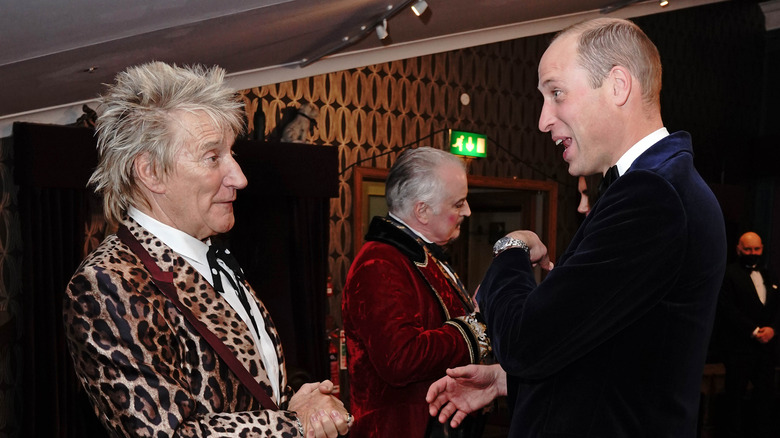 Wpa Pool/Getty Images
Rod Stewart, age 77, tweeted, "It has been a devastating 48 hours. My brother Don passed on Tuesday at 94 and today Her Majesty Queen Elizabeth II at 96." He concluded in his message, "Like Don, the Queen has been a presence all through my life as a great unifier. A shining star that will never fade in our hearts and souls."
Sir Roderick David Stewart was born in 1945 and was knighted by Prince William at Buckingham Palace in 2016 for his contributions to music and charity (via Billboard). According to The Mirror, his brother Don Stewart was known for his service to football. He served over 50 years in the game and officially became a referee in 1981.
The Stewart family are notorious soccer/football fans, and Rod is known to kick soccer balls into his audiences, per the Las Vegas Review-Journal. Regrettably, this has caused some issues as recently as 2019 when the "Do You Think I'm Sexy?" rocker was sued for kicking (and hitting) a ball into a concertgoer's face during his Las Vegas residency show; it was not the first such lawsuit for Sir Roderick.