The Real Reason It Took So Long To Convict The Taco Bell Strangler Henry Louis Wallace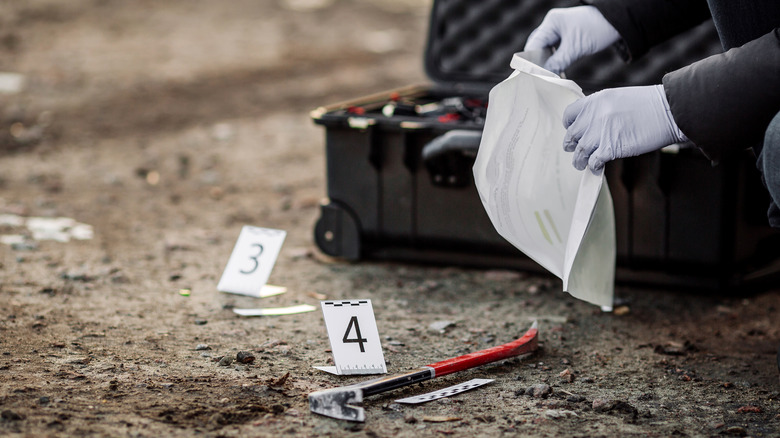 PRESSLAB/Shutterstock
The following article contains information regarding sexual assault and murder.
Henry Louis Wallace is a serial killer who earned the monikers "The Charlotte Strangler" or "The Taco Bell Strangler" following the murders of 10 Black women in Charlotte, North Carolina between 1990 and 1994. He also had one victim in his hometown in South Carolina. At the time of his killing spree, Wallace worked as a manager at a Taco Bell on Sharon Amity Road in N.C. (per CaseLaw). He managed to become friendly with the women he came into contact with. Of the women who were his victims, three of them worked at Taco Bell and ten overall were friends and casual acquaintances (via A&E).
The victims were raped and then strangled. It was also clear from the lack of forced entry that the women trusted him enough to let him inside their homes. Police didn't apprehend Wallace until March 1994 after he killed two women who lived in the same apartment complex, per A&E. Following the crimes, the media would ask the questions: Why weren't the crimes identified as serial killings much earlier? And why was Wallace able to claim 11 victims before being caught?
Henry Louis Wallace's Victims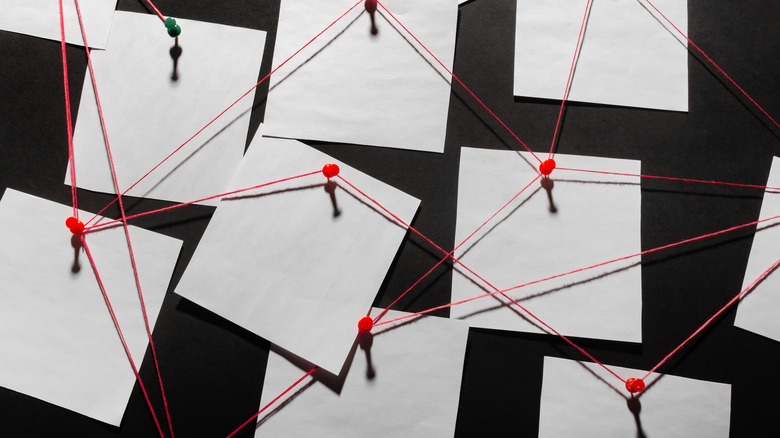 breakermaximus/Shutterstock
Tashanda Bethea was an 18-year-old South Carolina resident who was Henry Louis Wallace's first victim in 1990. Her body was discovered floating on a pond in March of that year. After the murder, Wallace moved to Charlotte and resumed his crimes in 1992. His next victim, Caroline Love, was the roommate of Wallace's girlfriend. She was reported missing by her sister in March 1992. Love's remains were found in the woods in 1994 following Wallace's confession. Love was raped, with her cause of death determined to be strangulation (via Caselaw). His other victims followed a similar pattern.
Shawna Hawk was Wallace's coworker and a paralegal student when she went missing in February 1993. Her boyfriend, Darryl Kirkpatrick, and her mother filed a missing person's report. Following this, Kirkpatrick investigated her home to find Hawk submerged in water in the bathtub. He called 9-1-1, and after Hawk was transported to a hospital, she was pronounced dead. Like Love, she was raped prior to being strangled (via Caselaw). 
Wallace would go on to be responsible for nine other murders, with the victims ranging in age from 18-35, per A&E.
If you or anyone you know has been a victim of sexual assault, help is available. Visit the Rape, Abuse & Incest National Network website or contact RAINN's National Helpline at 1-800-656-HOPE (4673).
Faults of the Investigation
Early on, investigators didn't recognize that they were dealing with a dangerous serial killer. Some say the police were lax because all of the victims were Black women and working class, per The Cinemaholic. Homicide investigator Garry McFadden, who worked on the case, feels that understaffing was the primary problem in the investigation. But he also said that the victims' race may have played a role in the delayed capture of Henry Louis Wallace, per A&E. Some credence is also given to Wallace's methodical ways of covering up his crimes.
He diligently removed fingerprints from everything he touched and even set a fire after killing one of his victims, which resulted in the medical examiner claiming she died from carbon monoxide poisoning. His spree ended with Betty Baucom, who he killed like his other victims. However, this time he did not wipe his prints off of the car when he stole it following the murder. Investigators located it in a parking lot and lifted a palm print. Since Wallace already had a criminal history, which involved burglary (which helped fund his crack addiction), it was easy for police to get a match on the print. Wallace confessed during questioning and in 1997, he received nine death sentences. He now awaits execution in Raleigh, North Carolina, per The Cinemaholic. Since his trial, the staffing problem at the police department in Charlotte has improved to help improve the quality of similar homicide investigations, per A&E.
If you or anyone you know is struggling with addiction issues, help is available. Visit the Substance Abuse and Mental Health Services Administration website or contact SAMHSA's National Helpline at 1-800-662-HELP (4357).