There Were Only 2 Senior Royals To Ever Be Cremated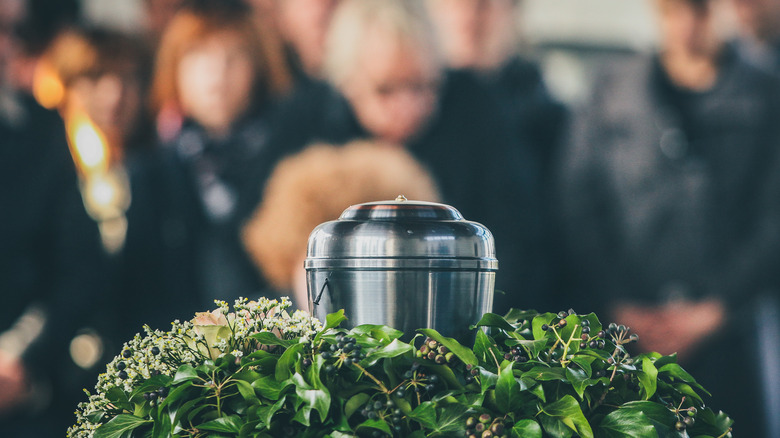 Anze Furlan/Shutterstock
Funerals for the British royal family are formal ceremonies, and like many other official occasions, they are steeped in tradition and follow strict rules of conduct. State funerals are mostly held for monarchs like Queen Elizabeth II, while other members of the royal family — including spouses and statesmen — have ceremonial funerals (via Debrett's). Most members of the royal family have been laid to rest with traditional funerals and burials (per Royal Central), and many are buried at the royal burial ground in Frogmore, which is located in Windsor Home Park.
While traditional burials are the most common with members of the royal family, two senior royals decided not to do things the way most everyone else in the family did. They were Princess Louise, Duchess of Argyll, and Princess Margaret, daughter of George VI, and both of them decided to take the unorthodox route of being cremated. 
Princess Louise died wearing her wedding veil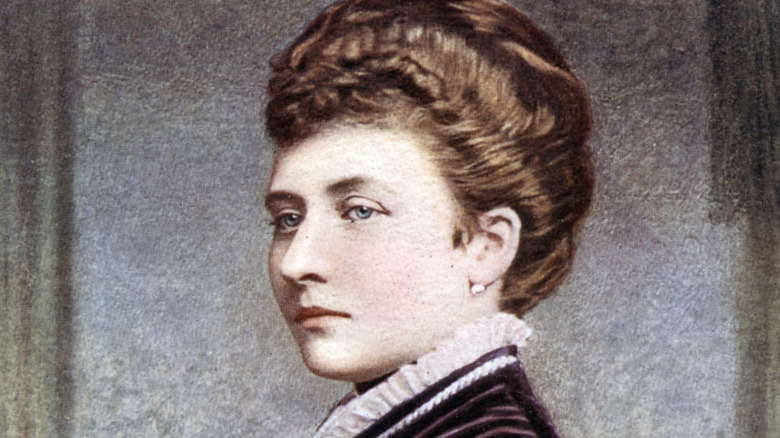 Print Collector/Getty Images
Princess Louise was born in March 1848, and she was the sixth child of Queen Victoria and Albert of Saxe-Coburg-Gotha, the Prince Consort. The princess was described by English Monarchs as an "unconventional royal" and was not a fan of the strict rituals that come with royal life. She married John Douglas Sutherland Campbell, Marquess of Lorne, in 1870, wearing a veil she designed and made.
Louise and Campbell never had children, and Campbell died in 1914. Louise died on December 3, 1939, when she was 91 years old, wearing the same wedding veil she designed decades prior. Louise decided to be cremated, but there seems to be no recorded explanation for why. Her remains were originally placed in the Royal Crypt at St. George's Chapel, but they were later transported to the burial ground at Frogmore in March of the following year (via English Monarchs).
Princess Margaret was Queen Elizabeth's younger sister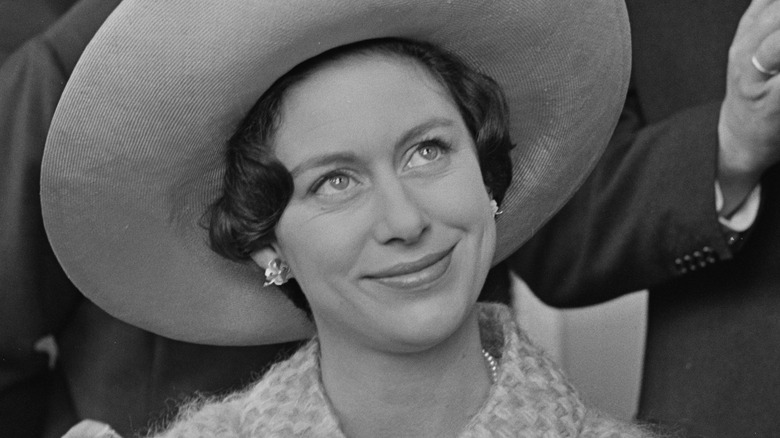 Les Lee/Getty Images
Princess Margaret was Queen Elizabeth's sister, and she was the youngest daughter of King George IV. Born on August 21, 1930, she married Antony Armstrong-Jones in 1960, but the marriage was dissolved in 1978 (via Royal). The couple had two children. In her later years, Margaret suffered from a series of strokes that began in 1998, and she died in 2002. As for the reason why she was cremated, the Evening Standard reports that she made the decision because there was "no more room for normal burial in the chapel's royal vault."
The Scotsman reports that another reason Margaret may have chosen to be cremated had to do with how she felt about the royal burial ground. The princess reportedly told one of her ladies-in-waiting, Lady Glenconner, that the burial ground at Frogmore was "very gloomy" and that she preferred to be buried at the Royal Crypt at St George's Chapel. Margaret's ashes were placed in the royal vault at St. George's Chapel in Windsor next to her father's tomb.