The Real Reason Chris Rock Got Fired From Saturday Night Live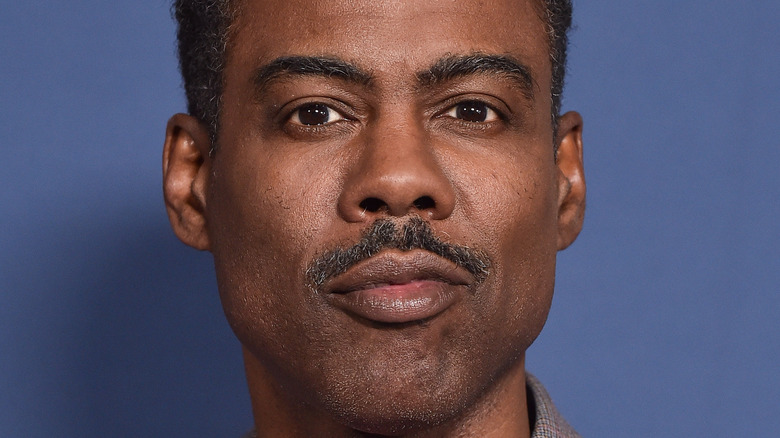 DFree/Shutterstock
When the history of popular culture in the late 1900s and early 2000s is written, the first paragraph about Chris Rock, if not the first sentence about him, will probably be about the fact that he got slapped by Will Smith on stage at the Academy Awards. Of course, Rock wouldn't have been invited to host the Academy Awards — or even sit in the audience — if he wasn't a popular celebrity who could draw crowds (and TV viewers) with his penchant for impeccable comic timing and robust banter.
Rock got to his position in life by being a TV and movie actor and a stand-up comedian. He's also known for his career on "Saturday Night Live," which was surprisingly brief, considering the impact he had on the show — he was only there from 1990 to 1993, according to Project Casting. His career on the show might possibly have lasted longer, but he was fired. For whatever it's worth, he and the "SNL" producers let bygones be bygones, as he's returned to host the show and has made multiple guest appearances.
'A Ubangi Tribesman Or Whatever'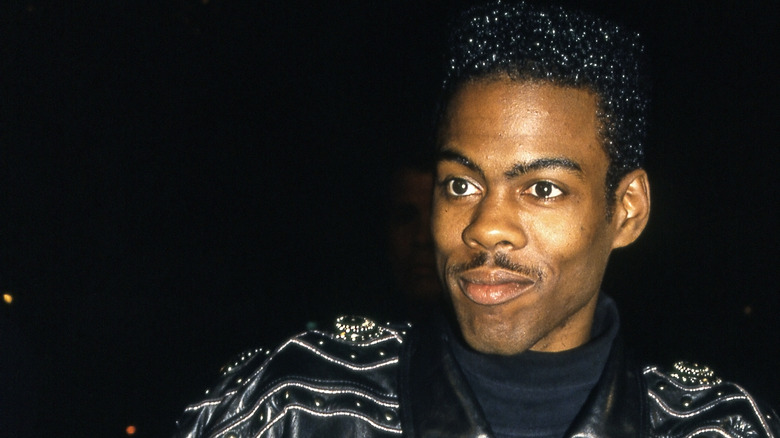 Vicki L. Miller/Shutterstock
Though the 20-something Chris Rock was undoubtedly thrilled when he was hired as a featured player on "Saturday Night Live," the feeling apparently didn't last long. He wasn't the first Black actor on the sketch-comedy show, nor was he the last, but at the time, he was the only one. That was problematic for him, because the show's writers sometimes seemed to write sketches for him that were a bit much, and he refused to do some of them. "[Playing] a Ubangi tribesman or whatever" was one such example he provided on the "WTF with Marc Maron" podcast (via Uproxx).
In addition to being asked to play ridiculous caricatures, there was also the matter that, being the only Black member of the cast, such a caricature would be absent from any context. "[I] was the only Black face that was going to be seen for an hour and a half... it feels racist. It's not racist. But it just feels like it when that's all you see," he told Maron.
At the time, there was another late-night sketch comedy show that featured Black actors and Black writers called "In Living Color." Rock thought the newer show might be a better fit for him. "If you're on In Living Color and you're a Ubangi tribesman, there was a black thing before that and one right after it. There's a context," he said.
Career Suicide?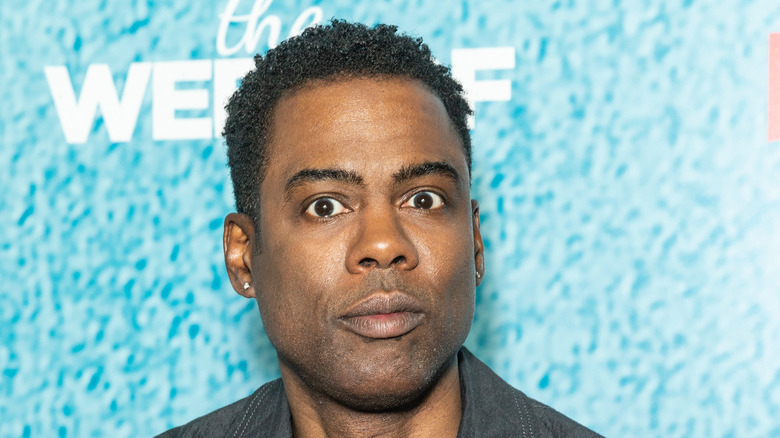 lev radin/Shutterstock
Just about every career coach will tell you that it's not best practice to make it clear that you're looking for another job while you have one. Chris Rock, however, apparently failed to get the memo. It's not clear how the people in charge at "Saturday Night Live" got wind of the fact that Rock wanted to ditch the older show for the newer one — perhaps he made no secret about it — but nevertheless, when the cat was out of the bag, he was fired, according to Uproxx.
There's bad timing, and then there's leaving a show for another show, only to have your new show get canceled. That's exactly what happened to Chris Rock; weeks after he joined "In Living Color," it was canceled, and he only appeared in six episodes, according to IMDb. Fortunately, Chris managed to turn things around in his career and not disappear into obscurity. He would go on to be a bankable, headlining actor — both on TV and in movies — and his standup career continues to this day.