The True Story Behind Led Zeppelin's Song, Tangerine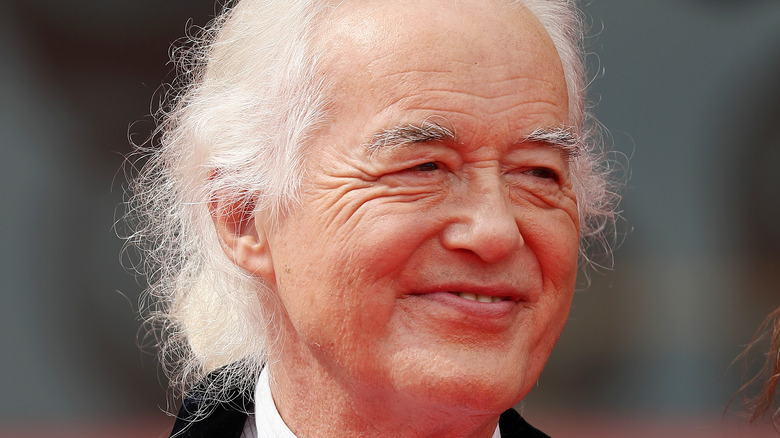 Marc Piasecki/Getty Images
The United Kingdom is hurting right now after the loss of its beloved queen who reigned for seven decades. Rich in history, the true monarchy of England is not the only royalty immortalized by decades of achievement. This powerhouse of culture is also defined by its musical royalty, with the likes of The Beatles, Black Sabbath, and Queen among the ranks. But one band that we will discuss here changed rock history forever, further breaking down the walls of psychedelic music that The Beatles first breached.
It all started with Jimmy Page in 1968 when he formed Led Zeppelin after performing in the famed group The Yardbirds for two years (via Rolling Stone). Page formed what would become known as one of the greatest rock bands in history after The Yardbirds broke up in 1968 following an alleged downhill spiral triggered by Eric Clapton's leave three years before (via History). But Page may have carried more than raw talent with him from his short experience with The Yardbirds, who were known for hits like "For Your Love" and "Shapes of Things." Some say he may have brought their tunes with him, too. 
Tangerine ... Not from a grocery store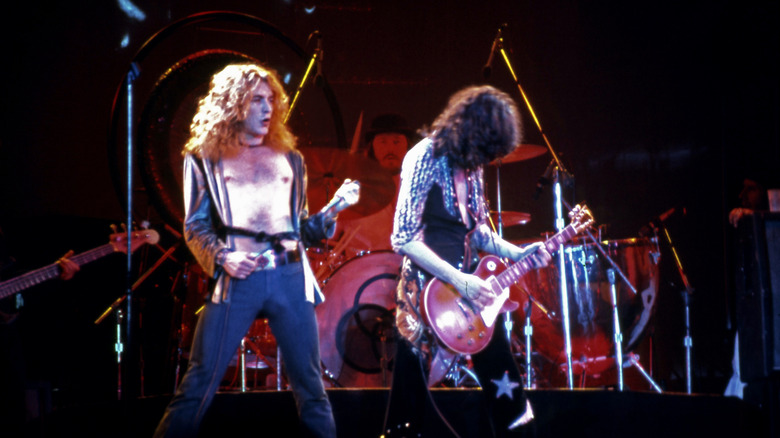 Bruce Alan Bennett/Shutterstock
Jimmy Page was born in the London suburb of Heston on January 9, 1944 (via Achievement). Everything changed when he was 8 years old and he found an abandoned acoustic guitar in a house that his family moved into. As you can probably guess, Page went on to learn the guitar and perform in a few bands, but he's most known for his time with Led Zeppelin. However, Page reportedly first wrote one of Led Zeppelin's popular songs, "Tangerine," during his time with The Yardbirds, which led him into trouble down the road (via Songfacts).
It was the last Zeppelin song that Page wrote without help from Robert Plant, the only song on the album "Led Zeppelin III" that Plant didn't write the lyrics for, and it features Page playing a pedal steel guitar. With that in mind, it's curious to think Page didn't actually write the song with his own band. 
The Alleged Story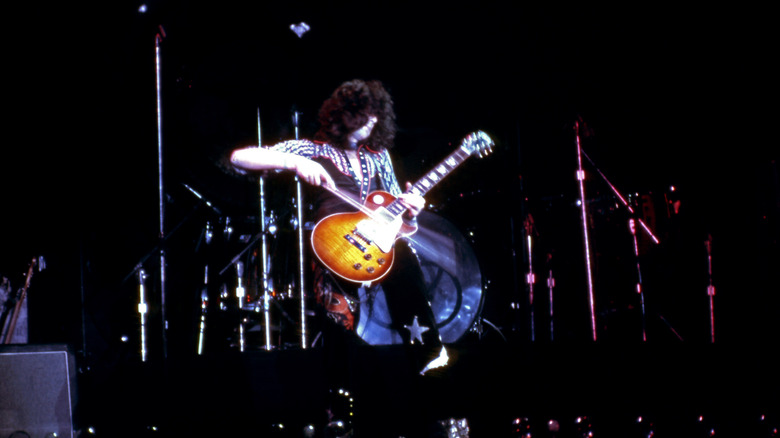 Bruce Alan Bennett/Shutterstock
"Tangerine" was first recorded in April of 1968 as part of The Yardbird's last studio session, under its former title, "Knowing That I'm Losing You" (via Songfacts). However, Jimmy Page reportedly shot down this first take and did not want to include it in the album. The music, however, was nearly exactly the same as Led Zeppelin's "Tangerine" but with different lyrics, and because of Page's previous veto, was never officially released with The Yardbirds — the ethics of which were later questioned. 
While the version by The Yardbirds has been leaked online, Led Zeppelin's version was the one that first rose to fame. Page has been accused of wrongfully stealing the song from The Yardbirds, but these claims were never substantiated, as The Yardbirds have never provided comment or indication of ill will towards the song. Some could argue Led Zeppelin's right to endless fame, as they were even called the "New Yardbirds" originally, but no one can argue their countless accolades, including a lifetime achievement award and many more (via Britannica).