What Countries Weren't Invited To Queen Elizabeth's Funeral?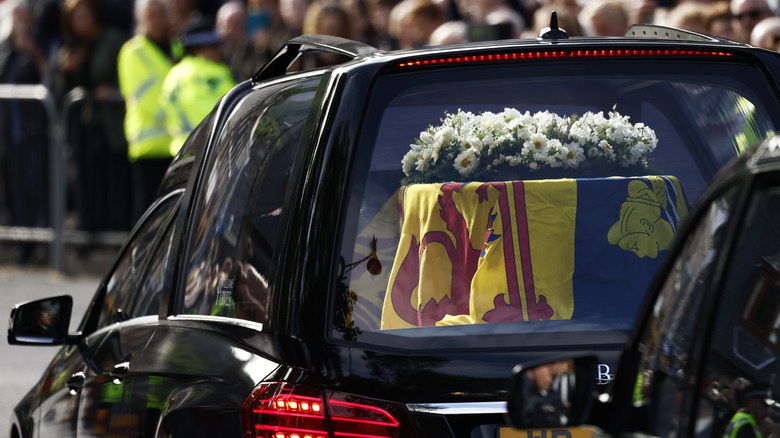 Jeff J Mitchell/Getty Images
Queen Elizabeth's funeral will take place on September 19 in St. George's Chapel on the grounds of Windsor Castle, according to CNN. In addition to a long list of British royal family members, high-ranking government officials from all over the world are also expected to attend the service. U.S. President Joe Biden and first lady Jill Biden were invited, and so were European royal family members from other countries, such as Prince Albert II and Princess Charlene of Monaco.
The UK's new prime minister, Lizz Truss, will, of course, also be at the queen's funeral, and so, too, will French President Emmanuel Macron, as People reports. Also expected to pay their respects to the late sovereign in person are several commonwealth leaders, such as New Zealand Prime Minister Jacinda Ardern and Canadian Prime Minister Justin Trudeau, among others, per BBC News. Nearly as notable as who was invited to the queen's funeral, though, are the world leaders who were left off of the guest list.
Russian, Belarus, and Myanmar were not invited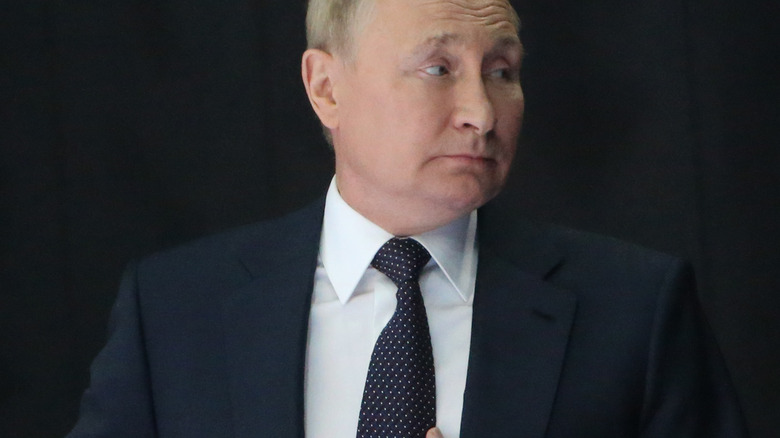 Contributor/Getty Images
As Reuters notes, conspicuous among those not invited to the queen's funeral were representatives from Russia, Belarus, and Myanmar. With the ongoing military operation against Ukraine, Russia and Russia's ally Belarus have been the subject of western sanctions designed to isolate both countries.
The royal family's decision to exclude Myanmar comes after a 2021 military coup in which the British government has sided with the country's Rohingya minority population. According to the Assistance Association of Political Prisoners, more than 2,000 people have been killed in the Myanmar uprising, as reported by the BBC. 
Queen Elizabeth II's funeral in London at St. George's Chapel is otherwise expected to be well-attended, with some 500 foreign leaders and heads-of-state invited. Her funeral will take place after the late sovereign lies in state at Westminster Hall for 24-hours-a-day for several days until September 19, according to CNN.
The queen will then be buried alongside her parents, George VI and Queen Elizabeth in the King George VI Memorial Chapel, per The New York Times. Her late husband, Prince Philip, who was buried in the Royal Vault of St. in 2021, will eventually be moved to join the queen.