The Queen's Funeral Procession Required More Planning Than You May Have Realized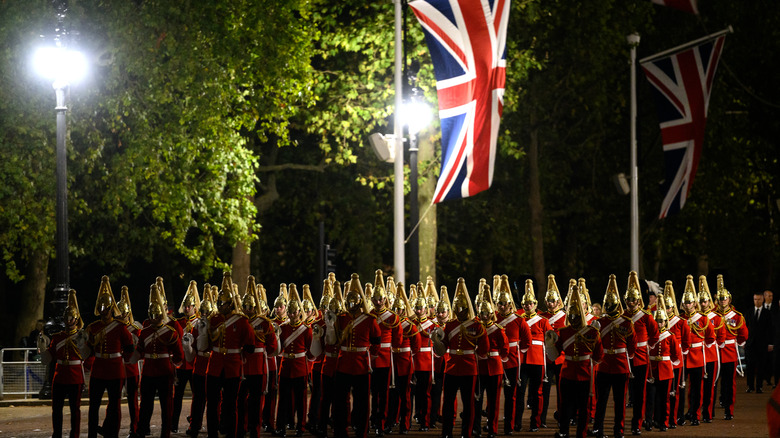 Leon Neal/Getty Images
Queen Elizabeth II's death brings both mourning and chaos. As expected, much of the day-to-day motions of British life have been changed or disrupted by this major event. As Timeout says, many events and shops have been closed and canceled following her death. Some supermarket chains such as Waitrose won't be open when the queen's funeral happens. Many sporting events, such as English football and the BMW PGA Championship golf event have been postponed during the national mourning. Some workers' strikes have also been postponed like the ongoing railway and maritime union strikes. 
As NPR explains, Operation London Bridge has triggered, leading to a nationwide assortment of royal procedures and funeral preparations. Because of this, many official operations and businesses have come to a staggering halt. One such area where this halt is felt the most is travel. As of now, travel in the U.K. is chaotic, as many roads have closed, and travel restrictions imposed. 
Travel is very hectic right now in the UK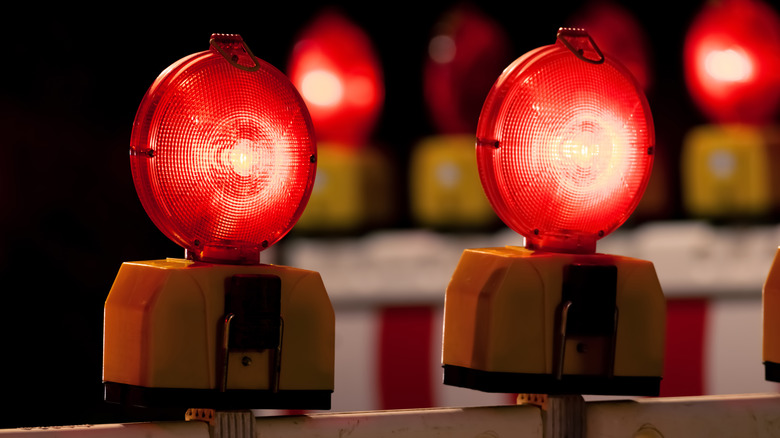 ON-Photography Germany/Shutterstock
Given the enormous gravity of Queen Elizabeth II's death, travel restrictions are to be expected. As Timeout says, the British state has imposed a few already, though not all of the restrictions have been detailed yet. As of now, The Mall, which is the road that leads from Trafalgar Square to Buckingham Palace, Horse Guards Road, Birdcage Walk, and Constitution Hill roads are all closed to cars and bikes but remain open to pedestrians. People will have to walk to Buckingham Palace if they wish to partake in paying tribute. There could be more roads, such as Parliament Street, subject to closure in the very near future. 
As City A.M. says, the train and underground tube stations are expected to be very overwhelmed and chaotic. Travel chiefs said that refunds for services are currently being offered to help lighten the load. Congestion is already at its peak among the travel systems and is expected to get much worse. Travel chiefs have also said that people should plan their trips very wisely, that "people should plan to view one or the other and allow plenty of time to travel to either location." Hopefully, the U.K. doesn't buckle under the enormous stress of traffic in the coming days.