The Queen's Coffin Is Being Led By A True Professional But It's Not What You Think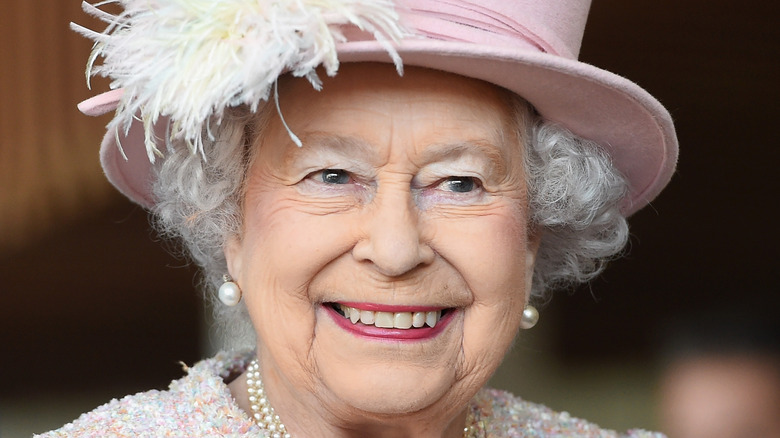 Stuart C. Wilson/Getty Images
The sad death of Queen Elizabeth II continues to resonate around the world. The paradigm shift of the event has drawn the highest of high-profile tributes from around the world, with President and First Lady Biden issuing a statement that proclaimed (via The White House), "she was the first British monarch to whom people all around the world could feel a personal and immediate connection."
Needless to say, Her Majesty's funeral on Monday, September 19, 2022 is set to be a somber and dignified affair, planned to the letter and full of pomp and circumstance (as with most things involving the British Royal Family). The lofty guest list, per AP News, will include the likes of Emperor Naruhito and Empress Masako of Japan, and scores of Britons both at home and overseas will surely pour into London to attend.
According to Yahoo News, Her Majesty will lie in state until 6:30 a.m. (GMT) on the morning of her funeral, and shortly afterwards, the state funeral will begin and the parade will take her from the Palace of Westminster (where she lay in state) to Westminster Abbey, her final resting place. Her son, King Charles III, will follow the procession along with other members of the royal family, per the outlet. In another place of honor, leading the way, will be another consummate professional: one of the most trusted and well-trained horses you ever saw.
Very fitting for the monarch, who adored horses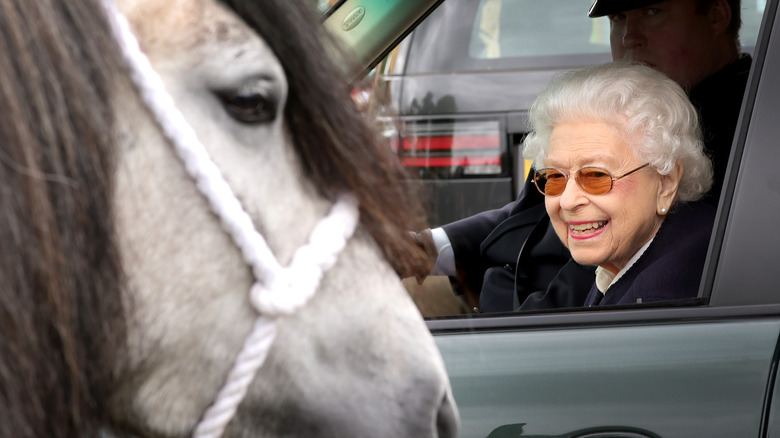 Chris Jackson/Getty Images
Per Sky News on Twitter, the gun carriage bearing Queen Elizabeth II's coffin will be drawn by some of Her Majesty's beloved horses. One horse selected for the honor is the magnificent (and appropriately named) Lord Firebrand.
Captain Amy Cooper told Sky News that Yogi is the horse's less grand name (Lord Firebrand is his military name). The coffin will be transported by The King's Troop Royal Horse Artillery, upon said gun carriage, and Lord Firebrand will be at the very front of the procession. "He'll be leading the funeral procession from Buckingham Palace to Westminster Hall," Cooper explained, extolling the virtues of this glorious horse, who is stark black but for some teeny patches of white.
"He is a well-seasoned parade horse," Cooper went on in the clip. "He's often ridden at the front to be parade commander when we're firing guns." A popular pick for state events, this magnificent 14-year-old specimen will surely do his part to ensure that the solemn and dignified occasion goes off without a hitch.