Why Queen Elizabeth II's Funeral Was Compared To The Olympics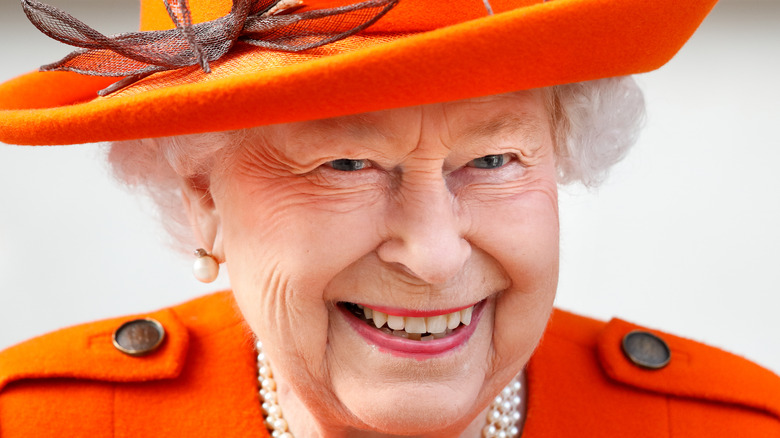 Max Mumby/indigo/Getty Images
Early in 2022, the FBI warned that cyberattacks could be a huge problem for the Winter Olympics in Beijing (via NPR). Luckily, it seems the winter sporting event went off without a hitch, a least in the public eye. But security experts certainly have reason to be nervous about Queen Elizabeth II's funeral, which is scheduled for the morning of Monday, September 19.
According to World Population Review, London, where the queen's funeral will take place, has a population of 9.5 million people. Up to 750,000 people are expected to travel to the U.K. capital city to honor the queen as she lies in state until her funeral (via The Guardian). Some experts are saying that these massive crowds could potentially pose some of the biggest security issues that the United Kingdom has ever faced.
It's a marathon, not a sprint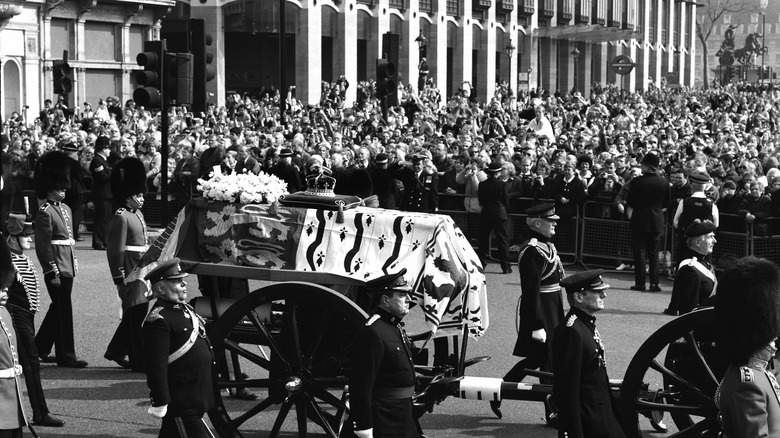 Tom Stoddart Archive/Getty Images
Bob Broadhurst is no stranger to London security protocols — he acted as gold commander for the royal wedding of Prince William and Catherine and worked the London 2012 Olympics (via The Guardian). He explains that these previous events, with their large crowds, posed numerous "headaches" for security detail. Currently, Broadhurst is working alongside 1,500 military personnel and up to 10,000 officers to ensure that Queen Elizabeth II's funeral is as safe as it is memorable. Protests and terrorism and the simple massive size of crowds descending on an already crowded metropolis make the queen's funeral procession as difficult to manage — if not moreso — than the Olympics.
Broadhurst stated (via The Guardian), "​The American model is, you put them in a bubble, a secure bubble, that nobody can come near, you put them in armored vehicles. The royal family will be in open-top carriages, riding horses. And that crowd of however many millions that will be on the streets have not been searched and cannot be searched. It's absolutely frightening. Everyone will be on tenterhooks."
In 2016, Broadhurst, the former London Metropolitan police commander, told the BBC that a terrorist attack in London was "inevitable." In the past 20 years, London has experienced mass stabbings, car smashings outside of Parliament, and the bombing of King's Cross station (via Sky News). However, it should be noted that the London Olympics deployed the British Empire's largest military detail since World War II and was not affected by rioting as had been predicted (via The Guardian).