The Charges Against A Man Holding Eggs At The Queen's Funeral Procession Explained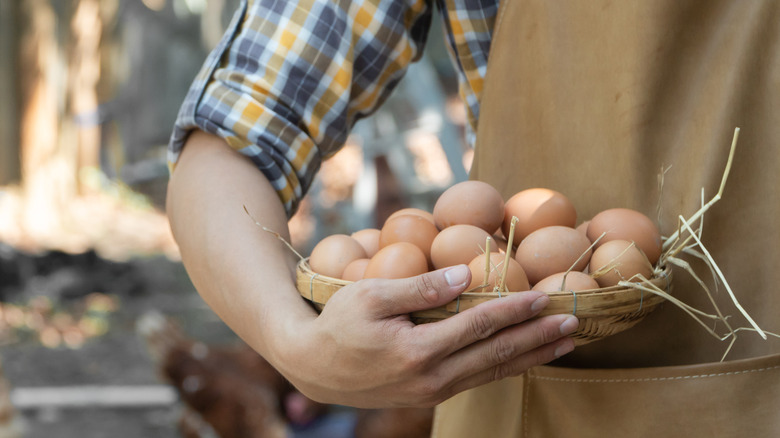 PattyPhoto/Shutterstock
In the days following Her Majesty Queen Elizabeth II's death on September 8, 2022, her coffin was displayed in the ballroom at Balmoral Castle in Aberdeenshire, Scotland. However, as her funeral will take place at London's Westminster Abbey, Royal.UK reports the coffin was transported in a procession to Edinburgh, where it was then brought from Edinburgh to RAF Northolt by the Royal Air Force. Upon arrival in west London the coffin was conveyed, via a somber procession, through the streets of London. The procession began on Monday, September 12th, and made several stops along the route to London's Palace of Westminster.
Hundreds of thousands of people lined the streets along the procession routes for a glimpse of the queen's coffin and to pay their respects. Several people were also arrested along the routes for behaving inappropriately.
As reported by The Argus, a 38-year-old man was arrested on Sunday, September 11, near Duthie Park in Aberdeen. Authorities said the man was standing on the side of the road with eggs in his hands as the vehicle transporting the Queen's coffin passed by.
Another man was arrested for shouting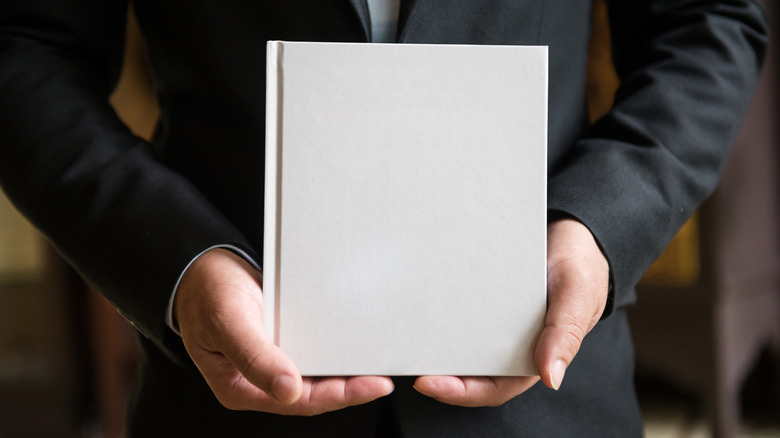 jakkaphong punpeng/Shutterstock
As reported by The Argus, it is unclear why the man was holding eggs as the procession passed. However, authorities viewed the eggs as potential projectiles and the man was subsequently charged with breaching the peace. Law enforcement officials confirmed the man was eventually released and is expected to appear in court at a later date.
The following day, a 22-year-old man was arrested for heckling Prince Andrew, who was walking behind the Queen's coffin in the procession. NDTV reports the man shouted, "Andrew, you sick old man." In response to the disparaging remark, authorities immediately detained the man and took him into custody. While being escorted from the scene, the man was reportedly heard shouting, "disgusting."
The man, who was not named, was arrested and charged with breaching the peace. Authorities said the man has been released and will be scheduled for a hearing at a later date. If convicted, both men are facing a maximum sentence of one year in prison and a fine of up to 5,000 GBP (5,700 USD).
The Argus reports that another man, who was holding a blank piece of paper in his hand outside the Palace of Westminster, was warned that he could be arrested. Although possessing a blank piece of paper is not a crime, authorities were concerned that he may have planned to write disparaging remarks on the paper.