The Significance Of The Prayer The Queen Received Upon Arrival At Westminster Hall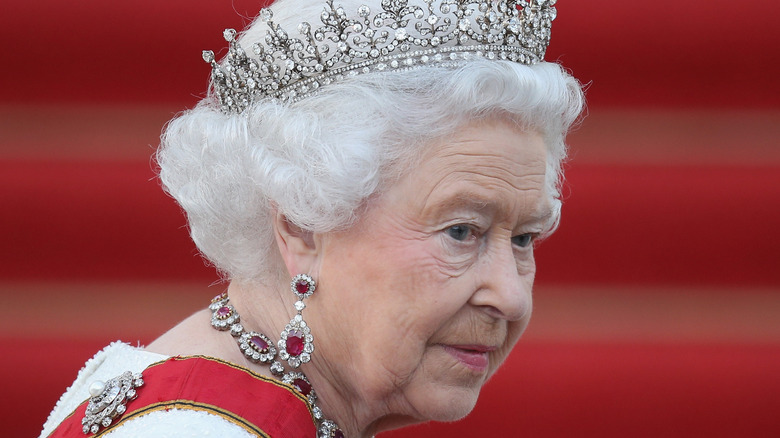 Sean Gallup/Getty Images
Queen Elizabeth II, the longest-running monarch in British history, passed away on September 8, 2022.  As Britannica explains, Queen Elizabeth II was born on April 21, 1926, in London England, the eldest daughter of Prince Albert, duke of York — who would become King George VI and his wife, Lady Elizabeth Bowes-Lyon, later known as Queen Consort and the Queen Mother. Elizabeth II succeeded George VI on the throne and was coronated on June 2, 1953. She served in that role until her death at 96 years old. 
Now that funeral preparations for Queen Elizabeth II are underway, a few key details have come out. Her funeral is set to happen on September 19, and it is expected that many people will flock to London for the historical day. As of September 14, the queen's coffin is lying in state in Westminster Hall until the day of the funeral, per The New York Times. According to The Telegraph, the prayer said over the casket when it arrived at Westminster Hall had a personal meaning for the royal family. 
Why the prayer said for the queen is significant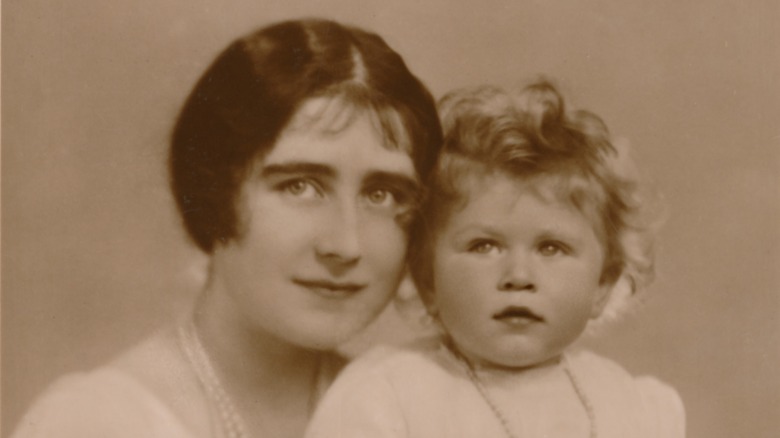 Print Collector/Getty Images
Lying in state simply means that the late queen's coffin will remain in Westminster Hall and will be protected by guards at all times. In the meanwhile, the public can come and view her coffin to pay respects (via BBC). Upon the arrival of the queen's casket to Westminster Hall, a prayer was recited. It was the same prayer said at her mother's own death in 2002. As The Telegraph reports, since Queen Elizabeth's passing, a prayer for Holy Communion has been recited by members of the Church of England. 
The prayer is as follows: "O God, the maker and redeemer of all mankind: grant us, with thy servant Queen Elizabeth, and all the faithful departed, the sure benefits of thy Son's saving passion and glorious resurrection; that in the last day, when all things are gathered up in Christ, we may with them enjoy the fullness of thy promises; through Jesus Christ our Lord. Amen." 
Queen Elizabeth II, according to Sky News, had a good relationship with the Queen Mother even though over the decades they worked through the pangs of being women in a ruling royal family. The recital of the same prayer at both of their deaths is a kind of bookend — mother and daughter united both in death and in prayer.