Queen Elizabeth Had A Little-Known Hobby That You Definitely Won't Expect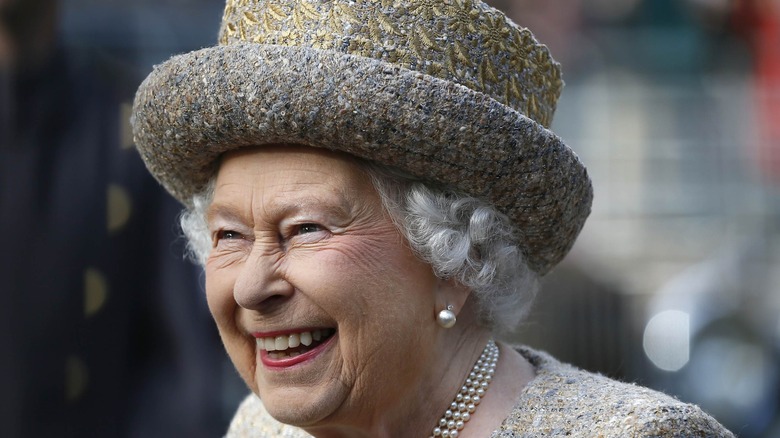 Wpa Pool/Getty Images
Queen Elizabeth II had a number of hobbies during her lifetime. As The Royal Family's official website explains, the queen took up a lifelong passion for horse riding at an early age. That passion was first developed by a Shetland pony that King George V, her grandfather, first gave her as a young girl. The queen continued to grow her passion through breeding and owning many horses along with the many horse race meetings she enjoyed going to. Queen Elizabeth II was also into dogs and the great outdoors, having owned many corgis during her life. 
As the Economy Times explains, Queen Elizabeth II was also into gardening, given that she could visit the incredible Royal Gardens. But there's one other interest the queen had that many people may not know about: Gaming. According to Kotaku, there is apparently a story about how the queen once played Wii Sports at a family gathering, though sources for this remain unverified. So how did this story crop up? And what happened to the supposed golden Wii she was apparently sent as a gift by company THQ? 
The story about the queen and Nintendo Wii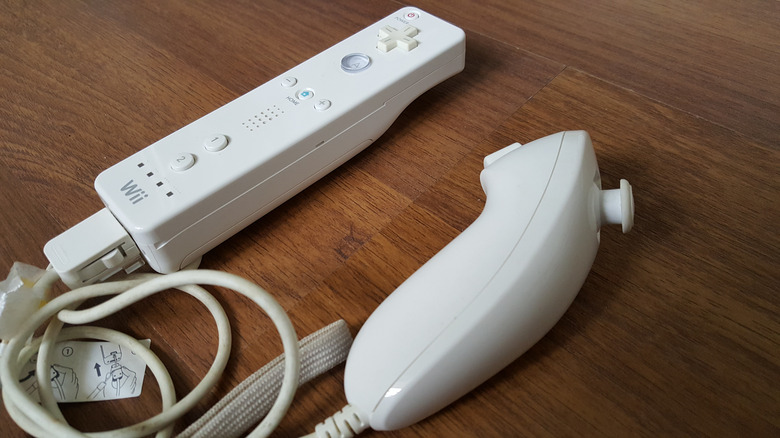 Air Elegant/Shutterstock
The story that the queen was apparently playing Wii Sports with her family spawned from a somewhat skeptical paper Sunday People, so there is no real verification of the events that unfolded. It was first reported by Sunday People back in 2008 that Prince William had received a new Nintendo Wii console as a Christmas gift, which the queen ended up playing "Wii Sports" on. However, the source, which was an unnamed person from the palace, remains unverified to this day. 
As disheartening as that sounds, there is an actual connection between Queen Elizabeth II and the Nintendo Wii, albeit a less fun one. As Kotaku reports, THQ, a video game company, once commissioned a 24-karat gold Nintendo Wii for the queen, as part of a PR stunt back in 2009. The queen never received the video game console, but the Wii did end up taking a fascinating life of its own. The console ended up on eBay back in 2021, though was shut down due to a breach in eBay guidelines. The owner of the console has since listed it on a different auction website, Goldin. So, while the queen may not have been a secret gamer, this strange golden Wii story shall live on in history.