How Queen Elizabeth's Death Has Complicated Things In New Zealand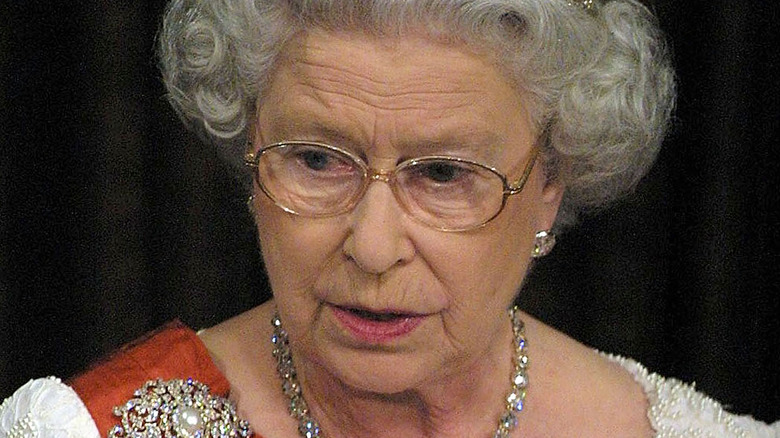 Dean Treml/Getty Images
The death of Queen Elizabeth II on September 8, 2022, has set off a debate in some Commonwealth countries about the historical role of the British monarchy in colonialism and whether they should retain King Charles III as their head of state. Currently, there are 56 countries in the Commonwealth and 14 outside of the UK that acknowledge the British sovereign as symbolic head of state, including Canada, Australia, New Zealand, and several Caribbean nations, according to Royal.uk. "The accession of Charles is of course putting this debate front and center: What are we doing with this British, distant, White monarch as our head of state?" professor of Caribbean history at University College London Kate Quinn told the Washington Post. 
Some are already taking action. Antigua and Barbuda announced a timeline for holding a referendum on becoming a republic shortly after the queen died. But in New Zealand, the question is more complicated, and for a surprising reason. Some people are concerned that rejecting the monarch as head of state could actually harm indigenous rights, according to the Associated Press. To understand the reason, you have to look more than 180 years back into New Zealand history to the signing of the Treaty of Waitangi in 1840. 
The legacy of the Treaty of Waitangi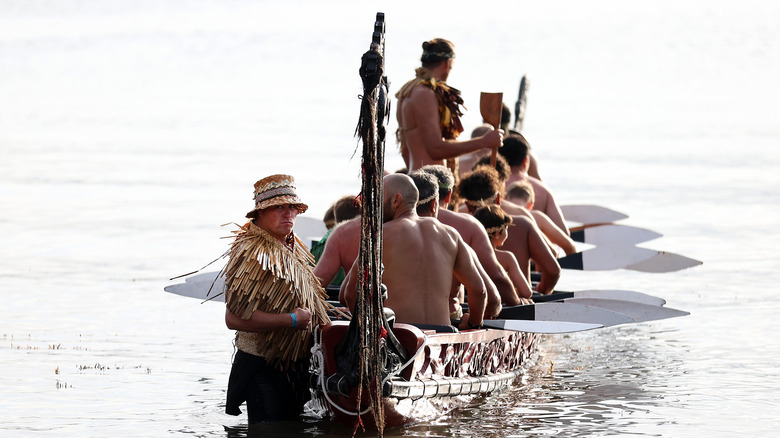 Fiona Goodall/Getty Images
New Zealand considers the Treaty of Waitangi to be its "founding document," according to a government history website. In it, the British crown and around 540 Māori rangatira, or chiefs, reached an agreement that would see the governance of New Zealand pass to the UK but give Māori the rights of British subjects while maintaining ownership over ancestral forests, fishing grounds, and territories. There were some misunderstandings at the time in the translation between Māori and English texts and the relative importance of written and oral agreements. Today, however, the treaty is a tool that indigenous communities are using to gain restitution for treaty violations in the form of either money or land, the Associated Press explained. 
Because that treaty was signed with the British crown, some indigenous New Zealanders are worried about whether it would still be respected if the country no longer recognized the monarch as head of state. "There has been a lot of worry that the treaty will disappear," New Zealand minister for Māori development Willie Jackson told the Associated Press. Some Māori, on the other hand, are ready to belong to a republic and think the treaty will stand. The Māori Party, which has two representatives in Parliament, actually suggested such a change in February 2022. "This won't mean the crown is off the hook. If a couple gets divorced, you don't lose responsibility for your child," party co-leader Debbie Ngarewa-Packer said.