Do Prince William And Kate Have Any Pets?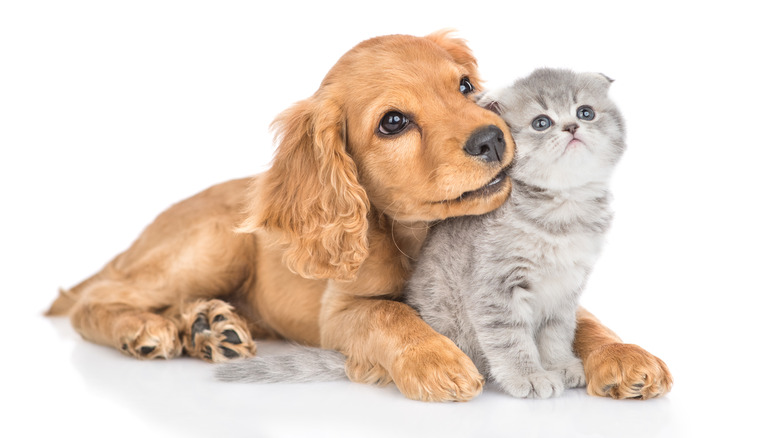 Ermolaev Alexander/Shutterstock
Along with her grace and fondness for tradition, Queen Elizabeth II is known for many things, including a love of animals. In her time as monarch, she had plenty of dogs but had a soft spot for corgis in particular. Those familiar with the royals know that the queen was enamored with horses, dogs, and at one point, even a chameleon.
According to Vanity Fair, when Queen Elizabeth II was a young princess, she had a pet chameleon which she cared for greatly. Her love of the scaly lizard led her to adhere to tradition after it died. She buried it in a white coffin and said goodbye to her color-changing companion.
Queen Elizabeth II wasn't the only royal to have a love for animals, and members of the royal family have been known to have dogs around their homes, including King Charles III. Though some wonder if the queen's grandson William and his wife Kate Middleton share that same bond with four-legged friends, especially given the fact that they have three young children.
William and Kate added some fluffy family members during lockdown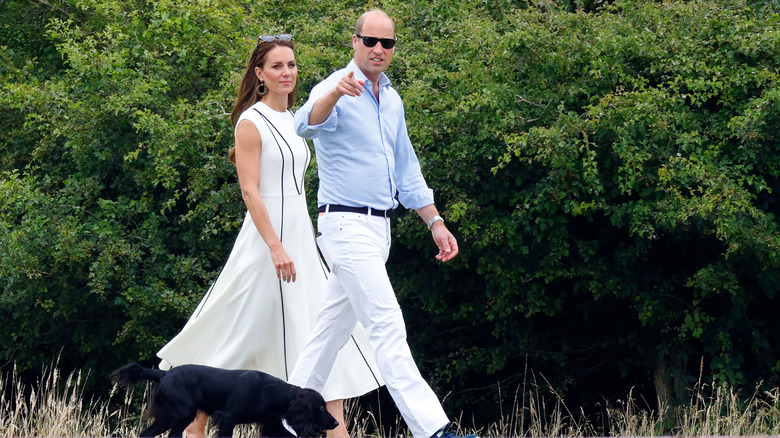 Max Mumby/indigo/Getty Images
The recently named Prince and Princess of Wales said they expanded their family during the COVID-19 lockdown by adding a hamster, chickens, and a cocker spaniel, according to Mirror. The family recently dealt with the loss of their other dog, Lupo, in 2020. Lupo was a part of their family for nine years.
According to People, their new cocker spaniel's name is Orla. The name itself is perfectly fitting for a royal family as it means "golden princess." Whether the family spends time indoors or outdoors, their furry and feathered friends will be there as companions through lockdowns, grieving, and any other events the royal family may endure. William and Kate have made the decision to move away from London and to a home on the grounds of Windsor Castle, Berkshire (via CNN). This move will not only bring them closer to family, but it will provide them with more space than in London. More space could possibly mean more room for pets. They may even take after the late Queen Elizabeth II and invite a chameleon friend to join the royal family once more.