Did Pope Francis Attend Queen Elizabeth's Funeral?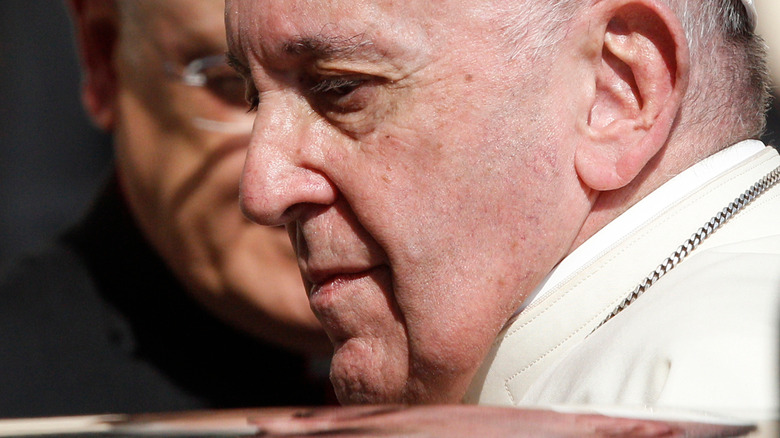 Riccardo De Luca - Update/Shutterstock
On September 19, 2022, dignitaries and heads of state from all over the world descended upon London for the funeral of Britain's longest-serving monarch, Queen Elizabeth II, per The New York Times. Among the attendees were U.S. President Joe Biden and his wife, Jill, as well as Canada's Justin Trudeau and New Zealand's Jacinda Arden.
Also in attendance was a representative from the world's smallest country, population-wise, Vatican City. Though only a few hundred people are actually citizens of the Vatican, as the governance of the Catholic Church worldwide, the tiny country wields huge significance for hundreds of millions of Christians worldwide. And the head of state of Vatican City is always the current pope, in this particular case Pope Francis I (above).
However, as The Independent reported days earlier, the pope was not expected to attend the queen's funeral, instead sending an emissary with a connection to the United Kingdom.
Paul Gallagher attended on behalf of Pope Francis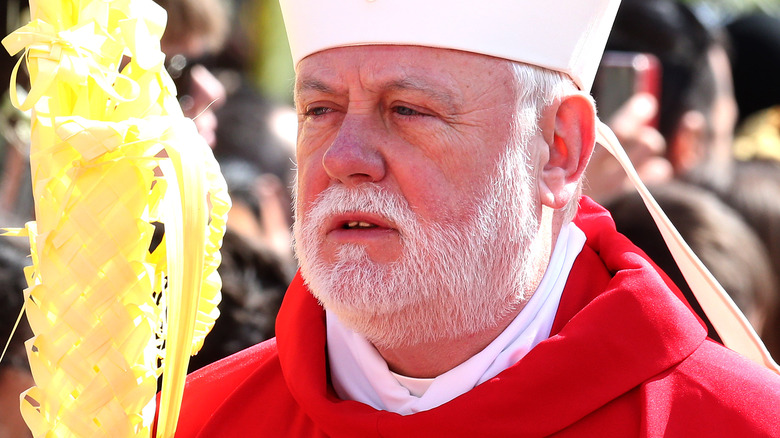 Franco Origlia/Getty Images
For reasons the Vatican did not make immediately clear, Pope Francis did not attend Queen Elizabeth II's funeral. Instead, according to the Catholic News Agency, the Holy See's representative at the event was Archbishop Paul Gallagher (above).
The choice of Gallagher to attend the queen's funeral was not entirely out of left field. For the most recent portion of his career, Gallagher has served as secretary for Relations with States and International Organizations in the Holy See's Secretariat of State (via CNA). The 68-year-old is also British, per The Catholic Telegraph, having been born in Liverpool, England.
In a message of condolence issued earlier, Pope Francis made reference to the fact that, though the Vatican's relationship with the UK monarchy has been severed for centuries, Queen Elizabeth was still a Christian. "I willingly join all who mourn her loss in praying for the late Queen's eternal rest, and in paying tribute to her life of unstinting service to the good of the Nation and the Commonwealth, her example of devotion to duty, her steadfast witness of faith in Jesus Christ and her firm hope in his promises," he said (via CNA).