The Queen's Chimney Sweep Reveals What Working For The Monarch Was Really Like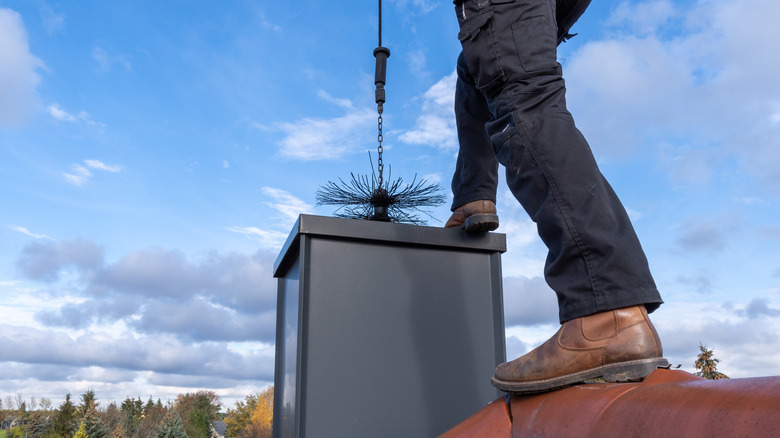 Gabor Tinz/Shutterstock
A myriad of English traditions has endured throughout centuries past. Now, in the midst of Queen Elizabeth II's passing, the country is under a solemn global spotlight as they mourn their longest-reigning monarch (Yahoo! News reports that her funeral took place on September 19, 2022, at London's Westminster Abbey). Given the fact that she was queen for no less than 96 years, Great Britain is inevitably getting an up close and personal look at some of those aforementioned traditions that were customary during her life and still have a place in our world today.
You might recall that silly little number from "Mary Poppins" when a group of grungy chimney sweeps with smudged faces sing together while leaping around a Victorian rooftop in the middle of the night. Well, according to Hancock Chimney Service, the profession of chimney sweeping has been around since the 16th century, and there's actually a rich and admirable history to the trade. Up until her death, Queen Elizabeth reportedly kept an amicable correspondence with her own team of chimney sweeps, and shortly after her death, one Kevin Giddings (61) told the Daily Mail what life was like in the service of Her late Majesty.
Giddings was honored and thrilled to work for the queen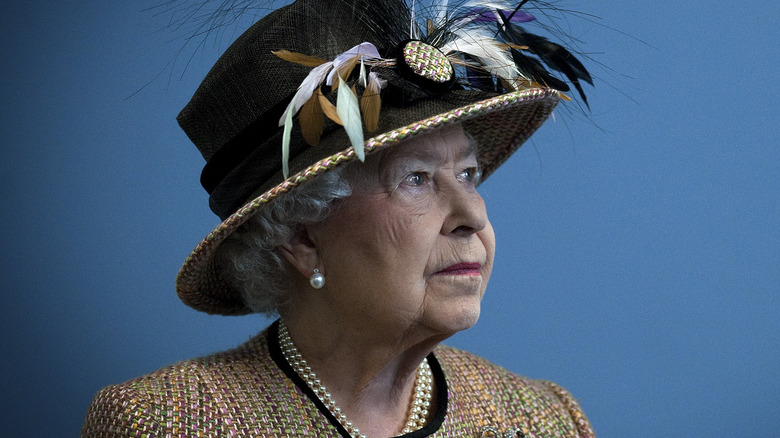 Wpa Pool/Getty Images
According to Daily Mail, Kevin Giddings and a group of additional chimney sweeps have tended to Buckingham Palace and several other royal residences for north of 20 years. They all agreed that the late queen would regularly make them feel "important" by going out of her way to talk to them about their timeless trade and relay a deep appreciation for what they did. "He's absolutely honoured and thrilled that the Queen did recognise him as her chimney sweep, and on one occasion, there was a function we were at Buckingham Palace and the Queen indicated to my husband and said 'it's my chimney sweep,'" Katie Giddings (wife of Kevin) recently shared with The Argus. 
Daily Mail reports that Buckingham Palace houses no less than 300 chimneys within its walls, though most of them aren't even in use. However, they do provide a funnel into the outside air, so they need to be maintained for ventilation purposes. Ergo, royal chimney sweeps definitely have their work cut out for them. To feel appreciated and respected by the most revered individual in the country certainly makes the workday more endurable; especially when she goes out of her way to talk to you directly. "She was an incredibly knowledgeable lady who even spoke to the chimney sweep about his work and made him feel very important," Giddings went on (via The Argus).