The Record That Bruce Springsteen Thinks Is A Masterpiece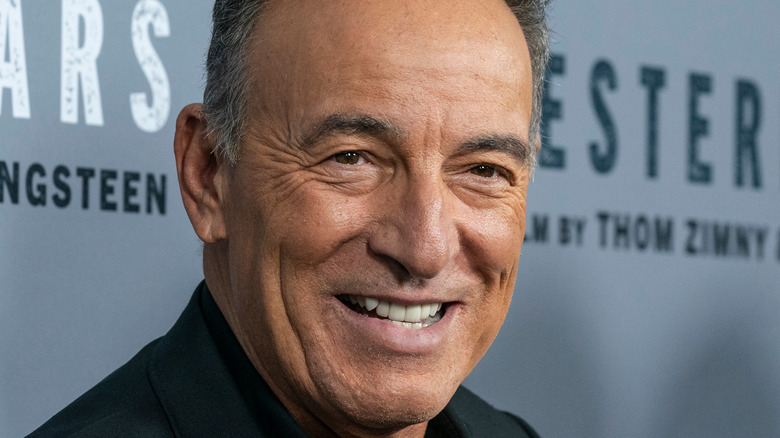 lev radin/Shutterstock
Even the most well-known artists in the music industry cannot help but be influenced by other artists. Bob Dylan famously influenced The Beatles. In fact, John Lennon referred to "You've Got to Hide Your Love Away" as part of his "Dylan period" (per Beatles Bible). More recently, Olivia Rodrigo gave credit to the band Paramore for her song "Good 4 U" in 2021.
Since 20-time Grammy winner Bruce Springsteen rose to fame in the 1970s and 80s with albums like "Darkness On the Edge of Town" and "Born in the U.S.A," he has been vocal about his favorite artists and those who influenced him. According to Rolling Stone, these artists include Chuck Berry, Woody Guthrie, and Elvis Presley. He even tried to hop the fence at Graceland to meet Presley, as he explained in an interview on The Graham Norton Show (posted on YouTube). However, another iconic artist impacted his career as well.
Bruce Springsteen was influenced by Marvin Gaye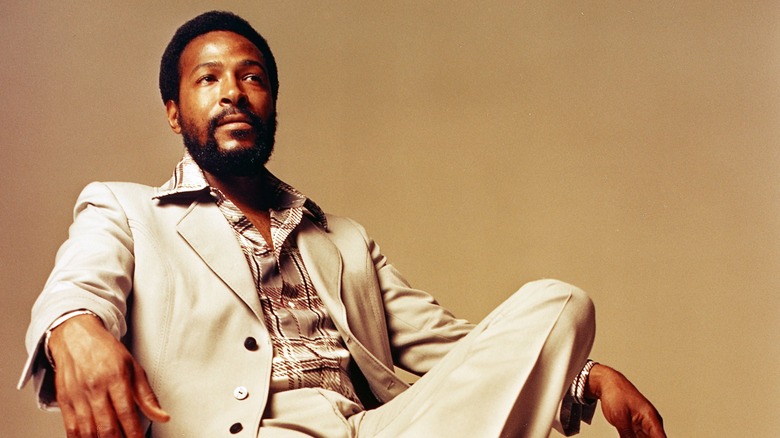 Jim Britt/Getty Images
On the BBC's "Desert Island Discs" radio show, Bruce Springsteen listed the songs that he would like to have with him if stuck on a desert island. Though all of his choices were songs by artists known the world over, like The Beatles, Van Morrison, and Elvis Presley, he gave high praise to "What's Going On" by Marvin Gaye. "This entire record, from start to finish, is a masterpiece," he told the radio sow. "It was sultry and sexual while at the same time dealing with street level politics. That had a big influence on me."
"What's Going On" was the product of personal struggles and his reactions to social issues in the United States. In the years leading up to the album's release, Gaye had lost his longtime singing partner Tammi Terrell to cancer. The Vietnam War was ending and the civil rights movement was grappling with the assassination of Dr. Martin Luther King, Jr. (per Grammy). In true artist fashion, Gaye put all of his feelings into music.
Rolling Stone declared What's Going On as the best album of all time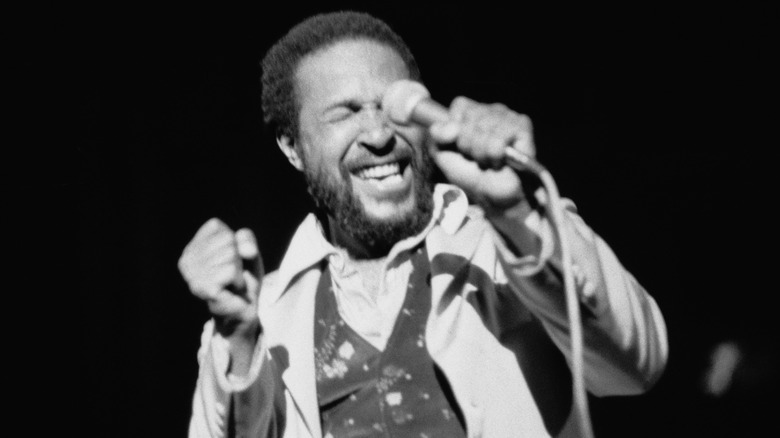 Angela Deane-drummond/Getty Images
Marvin Gaye went three years without giving any interviews. The Guardian unearthed a 1971 interview wherein he explained his absence and how his life affected the making of "What's Going On." He stated, "I was terribly disillusioned with a lot of things in life and life in general, and decided to take time out to try to do something about it... I spent the three years writing, producing and reflecting. Reflecting upon life and upon America." Such reflection shows that something powerful can come from struggle. Rolling Stone declared "What's Going On" as the greatest album of all time in 2020, referring to it as a "masterpiece" just like Bruce Springsteen did.
Given Springsteen's outspokenness regarding social and political issues, it is no surprise that "What's Going On" had an influence on him. Springsteen has publicly supported Democratic presidential candidates and even created a podcast with former president Barack Obama called "Renegades: Born in the U.S.A." (per Politico).