Why You Rarely Hear About Art Garfunkel These Days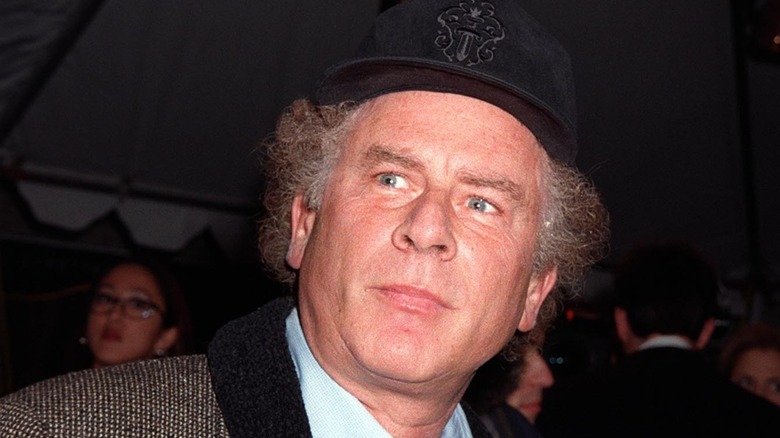 Featureflash Photo Agency/Shutterstock
Art Garfunkel was one-half of the wildly popular '60s folk duo Simon & Garfunkel (via AllMusic). After Simon & Garfunkel split in 1970 (they've reunited a few times since then) Garfunkel's songwriting partner, Paul Simon, has gone on to establish a successful recording career of his own with best-selling albums like "Graceland," among others (per Biography). That Garfunkel has faded somewhat from the spotlight has nothing to do with the quality of his music or of his iconic tenor singing voice. Instead, it has more to do with some serious health problems Garfunkel encountered, and a comeback tour quashed by world events.
Active until around 2010, and then again recently, Garfunkel was a crucial part of Simon & Garfunkel's success, but not the same household name at this point as Simon, who retired from recording and touring in 2018 only to reappear at the 2022 Newport Folk Festival (via Virgin Radio). Garfunkel, too, went on to record solo albums under his own name, according to his artist biography posted on the Art Garfunkel website. As a Garfunkel performance of a Simon & Garfunkel classic now reveals, though, there's still more to hear from this beloved `60s-era folksinger, according to Gold Radio UK.
Garfunkel experienced vocal cord paralysis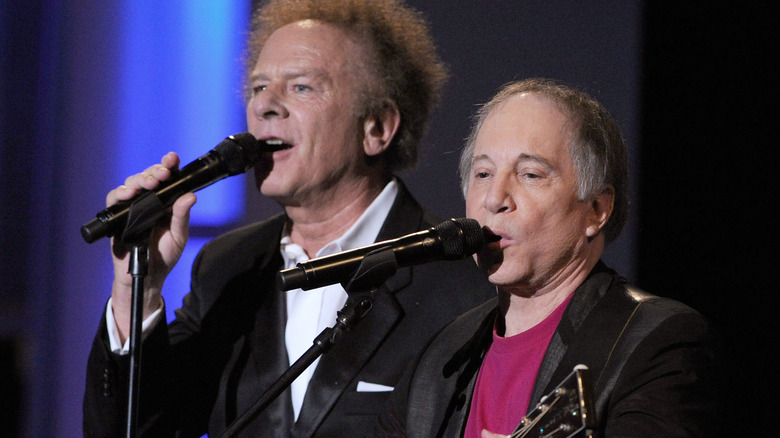 Frazer Harrison/Getty Images
In the midst of a Simon & Garfunkel reunion tour in 2010, Art Garfunkel was diagnosed with partial paralysis in one of his vocal cords and those tour dates had to be canceled because he could no longer sing and he had to let his voice recover, based on San Diego Tribune reporting. According to Mayo Clinic vocal cord paralysis occurs when nerve signals to the vocal cords, larynx, or voice box are disrupted. Luckily, Garfunkel only expressed partial paralysis, and though he had to take time away from music, his condition improved.
Even after his return to music some four years later, singing remained a struggle, as Express reports. Of the vocal cord paralysis, Garfunkel said (via Express) "When my voice went south, I couldn't sing or talk. I don't know why ... When I do shows now, I thank God in the middle of the first song." Eventually, Garfunkel gathered more confidence on stage post-recovery and returned to touring. He had a tour planned in 2020 but had to cancel or postpone those dates on account of the COVID-19 pandemic, according to Pennsylvania news outlet Standard-Speaker.
Garfunkel toured in 2022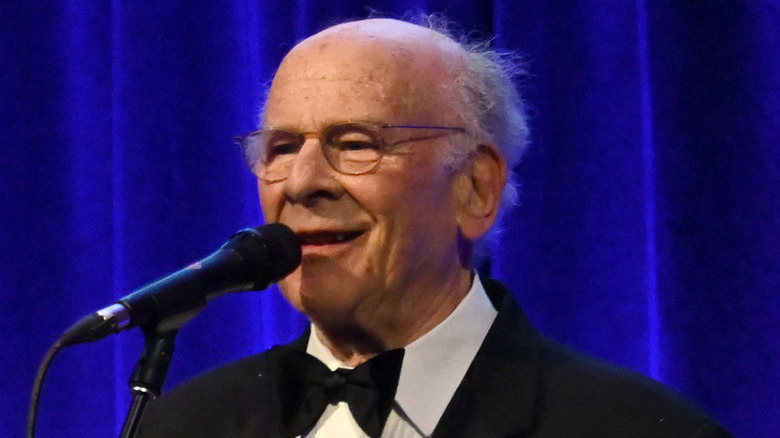 L. Busacca/Getty Images
As of this report, Art Garfunkel returned to touring in 2022 and had a series of tour dates planned for late summer and fall 2022 (via the Art Garfunkel website). In 2021, video footage appeared as Garfunkel sang a rendition of the Simon & Garfunkel classic "Parsley, Sage, Rosemary and Thyme," based on a traditional English ballad. That video is available to watch now on Youtube. 
On the return to performing, Garfunkel said (via Gold Radio UK) "How I've missed performing ... It's been over a year now, so I wanna gather with my audiences this fall, and this is my calling card." Since 2010, fault lines have emerged between the former songwriting partners Simon and Garfunkel, with Garfunkel characterizing Simon as a "monster," though  he'd consider a reunion tour, he also added. Around that same time, Simon called any future reunion of the folk duo "out of the question," based on 2016 reporting from the Independent.