What Was Art Garfunkel's Biggest Hit Song After Leaving Simon & Garfunkel?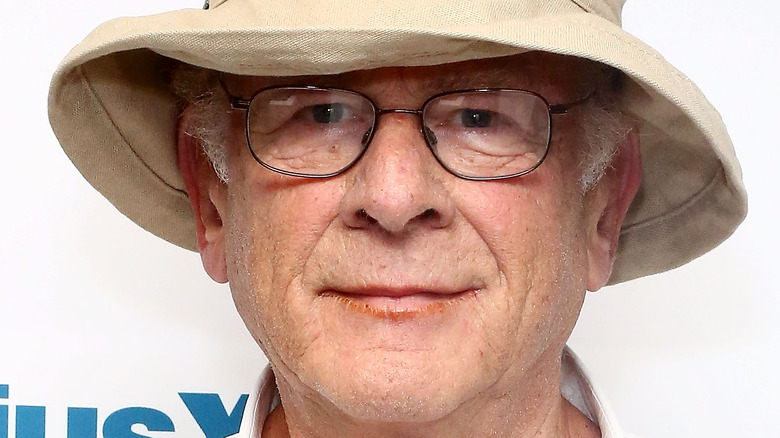 Astrid Stawiarz/Getty Images
Singer Art Garfunkel first found success as part of the duo Simon & Garfunkel, which was one of the biggest folk rock acts of the 1960s and early 1970s. They enjoyed some of their greatest success with the 1970 album "Bridge Over Troubled Water," which featured such hits as the title track, as well as "The Boxer" and "Cecilia" (via AllMusic). Simon wrote most of their songs, while Garfunkel provided his tremendous voice, which harmonized perfectly with Simon. But the relationship between Garfunkel and his partner soon deteriorated, and the pair went their separate ways.
While Simon quickly launched his solo career with a self-titled album in 1971, Garfunkel focused more on his acting career for a time. He had already appeared in Mike Nichols' film "Catch-22," which was released in 1969, and he reunited with the famed filmmaker for 1971's "Carnal Knowledge," per Garfunkel's official site. This drama also starred Jack Nicholson and Candice Bergen. It was only two years later that Garfunkel made his debut as a solo act with the album "Angel Clare."
Garfunkel's first solo album yielded his biggest hit
Michael Putland/Getty Images
With "Angel Clare," Garfunkel showcased his vocal gifts through a variety of tracks by such songwriters as Jimmy Webb, Randy Newman, and Van Morrison (via Rolling Stone magazine). He worked with Roy Halee to produce the record, which earned praise for its lush, sweet sound. The album proved to be a success both in the United States and the United Kingdom, reaching the top 5 and top 14 spots on the album chart respectively, per Art Garfunkel's official site.
"Angel Clare" includes among its offerings the single "All I Know." This song, written by Jimmy Webb, became Garfunkel's only hit to break into the top 10, peaking at the No. 9 spot on the Billboard music charts. A second song from the album, "I Shall Sing," also made the charts later in 1973, but it only got as high as the 38th spot. Remarkably, Garfunkel did little to promote this record, which has been his most popular effort as a solo artist.  
Garfunkel hit the top of the British charts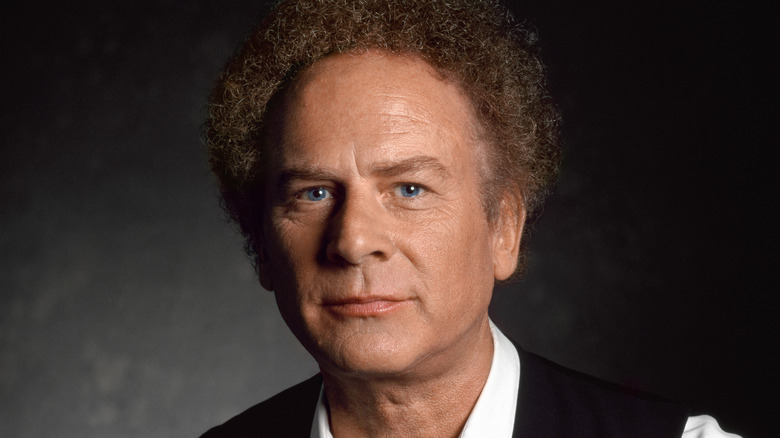 L. Busacca/Getty Images
Garfunkel had another minor hit with the single "Second Avenue" in 1974, according to Billboard. But he didn't release his second solo album until the next year. "Breakaway" featured a song that became a bigger hit in the United Kingdom than it did in the United States (via AllMusic). Garfunkel used his talented tenor voice to create his own take on the classic ballad, "I Only Have Eyes for You." Music fans across the pond couldn't get enough of the single, which made it to No. 1 there.
"Breakaway" also marked a special reunion as well, since it featured the new Simon & Garfunkel song "My Little Town." The onetime duo also performed the song together on "Saturday Night Live" when Paul Simon served as the show's host in October 1975, per Garfunkel's official site. They also sang "The Sound of Silence," "The Boxer," and other past hits on the show.
Garfunkel later teamed up with Simon and singer James Taylor for their 1978 rendition of "(What A) Wonderful World." This was Garfunkel's last substantial pop hit, making it into the top 20 (via Billboard). Garfunkel went to release several more solo records over the years, but he has yet to reach the same level of commercial success as he did early on.