The Mysterious 2003 Disappearance Of Charlene Downes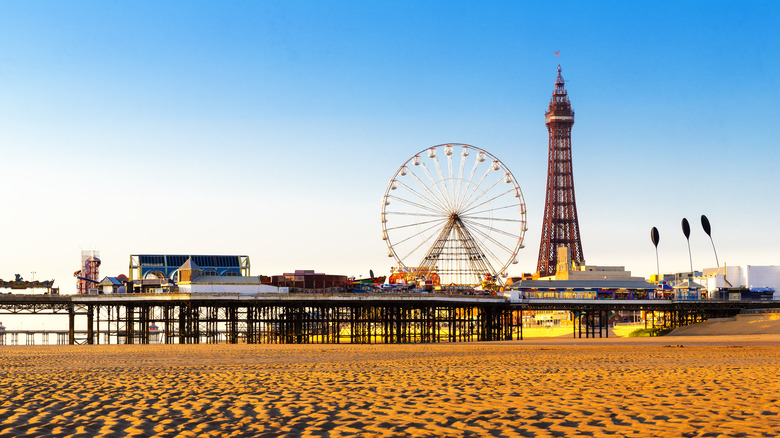 Paul Daniels/Shutterstock
In 1999, Charlene Downes and her family moved from the West Midlands to Blackpool, England (via Vice). The Podcast "Somebody Knows More" explains that the Downes family saw this move as a new beginning. Regrettably, tragedy struck only four years later. On November 1, 2003, the Daily Star writes that the 14-year-old vanished from Blackpool. Her mother, Karen Downes, said that the day of her daughter's disappearance was uneventful. While distributing leaflets in town, Karen saw Charlene and her sister Becki, drinking milkshakes together. She then asked her daughters to come home. Charlene declined as she had plans to go to the arcade with a friend.
According to "Somebody Knows More," Karen stayed with Charlene until her friend arrived. Before she left, Karen told her "Don't be late home, darling. I don't want you being late." This was the last time Karen spoke to or saw her daughter. The BBC states that Karen has described her daughter as a "typical teenager." However, Charlene was reported to be troublesome and had been suspended from school for smoking. Nevertheless, her parents were concerned when she failed to show up at home for her 10 p.m. curfew. Although her disappearance was first treated as a runaway case, police later came to the conclusion that Charlene Downes had been murdered.
Two men were arrested in connection to her murder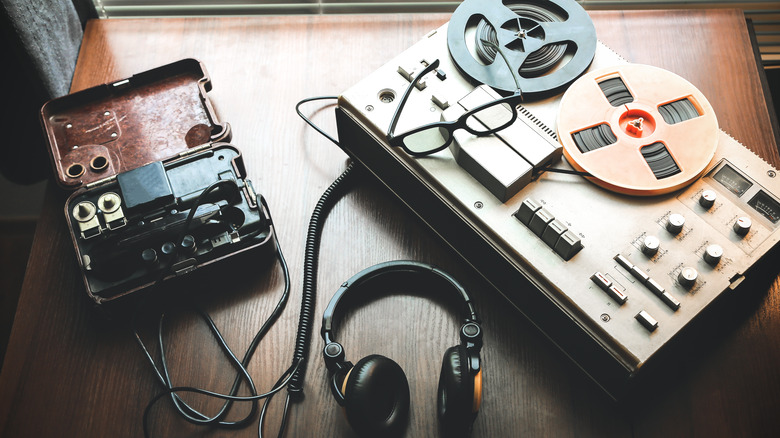 Only_NewPhoto/Shutterstock
According to Vice, Downes and a friend visited a local bar. At 9 p.m., CCTV footage captured Charlene Downes at the junction of Dickson Road and Talbot Road. With her was a woman that looked to be in her 30s. "Somebody Knows More" reports that beyond this, there was very little for police to go on regarding her disappearance. Even so, police worked tirelessly and took over 4,800 witness statements. Still, there was no trace of the teen. By 2006, the police disclosed that it was unlikely that the young school girl was still alive.
Two men were then subsequently arrested for her murder (via Vice). The Daily Star states that Iyad Albattikhi and Mohammed Reveshi were accused of the crime. Per "Somebody Knows More," Albattikhi was then a 29-year-old owner of Funny Boyz, a fast food restaurant in Blackpool. Reveshi was his business partner. It was alleged that Albattikhi had sexually assaulted Downes and had murdered her. Reveshi then got rid of her body. At their 2007 trial, Vice writes that the police revealed that they had surveilled Reveshi's home. Horrifically, Albattikhi can be heard in the audio tapes discussing that Downes had been "chopped up" and "gone into the kebabs."
"Somebody Knows More" adds that the investigation into Charlenes' disappearance exposed a sexual abuse ring in Blackpool. Local businessmen were allegedly providing children, including Charlene, with food and alcohol in exchange for sexual favors. The Daily Star writes that she could have been killed for her knowledge of this ring.
The case remains open
Despite the audio evidence, Vice reports that a jury did not reach a verdict in Albattikhi and Reveshi's trial. Although a retrial was rescheduled for 2008, the surveillance evidence was brought into question and the men were released. Per the BBC, a man from Preston, England was later arrested for Charlene Downes' murder in 2017. With this update, her mother Karen stated "I want closure and to know where she is. Not knowing is ... horrible." However, "Somebody Knows More" reported that nothing came from this arrest. According to the Daily Star, Karen and the rest of the Downes family are unsatisfied with how the police have handled the case.
Besides the surveillance debacle, the publication adds that the CCTV footage taken on the night of Charlenes' disappearance was not made public until 2017. That said, Vice adds that the Downes have been criticized as child protection agencies were involved in the household prior to their daughter's disappearance. In December 2021, the family reeled from another loss as Charlene's brother, Robert, died from a heroin overdose (via LancsLive). He reportedly "never got over" his sister's disappearance.
As of 2022, the Manchester Evening News reports that Charlene has not been found dead or alive. Now, Jen Jarvie, a private investigator is taking a second look at the case. Although there is hope that Jarvie will solve the girl's disappearance, "Somebody Knows More" reports that the police are asking anyone who knows anything to come forward. Additionally, there is currently a £100,000 (around $107,000) reward for anyone who has any leads.