Tampa's Security From Major Storms May Be Attributed To This Local Legend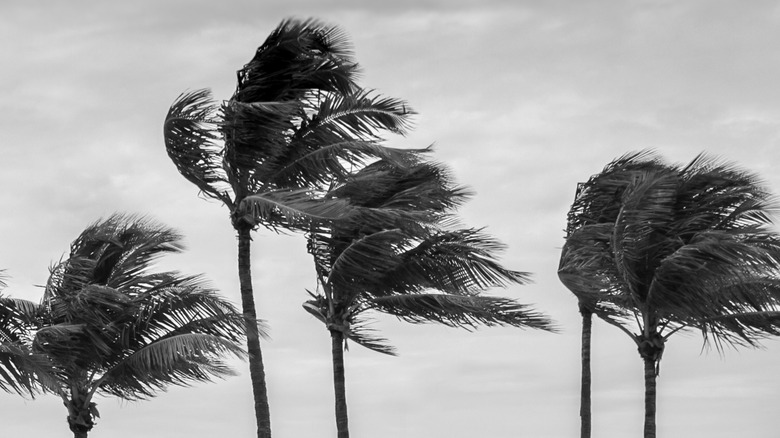 Valerie Johnson/Shutterstock
Fox 13 reports that Tampa Bay residents are preparing for Hurricane Ian, a category 3 storm that could be catastrophic. As the Tampa Bay Times explains, it's likely that Ian will bring up to a foot of rain in the area and some experts, including meteorologist Jeff Masters, have compared it to 2005's Hurricane Katrina. Now, residents in Pinellas County are being told to evacuate, with Tampa Bay's Mayor Jane Castor saying, "This is going to be a storm like we have not seen in the past." According to NPR, there is a possibility that Ian will become a Category 4 storm.
Another article from Fox 13 notes that Tampa has largely avoided hurricanes for decades. The last major storm was all the way back in 1921. Per ABC Action News, that hurricane, which was unnamed, had winds that were over 100 mph. Moreover, there was an 11-foot storm surge. Like Ian, it's believed that this was a Category 3 storm. Ultimately, this led to the deaths of eight individuals and damage worth $2 million. However, a different article from the Tampa Bay Times states that there is a reason why Tampa has avoided being hit by a hurricane for so long: The Native Americans of the Tocobaga tribe blessed the land.
The myth centers on large mounds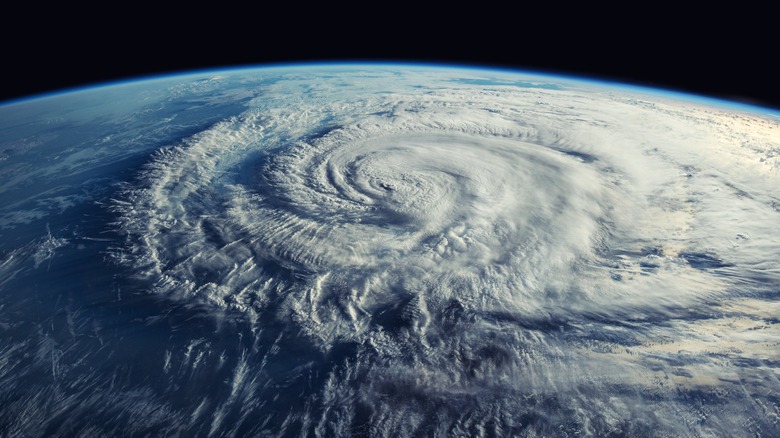 Triff/Shutterstock
According to the Florida Center for Instructional Technology, the Tocobagas made the Tampa Bay area their home in the 900s. There, they constructed villages and mounds, which Pinellas County reports are made of shells and sand. These mounds were then used for different purposes, including temples, burial grounds, and homes for their chiefs. Whatever their use, the Tampa Bay Times notes that these mounds were significant to the Tocobagas. Tragically, they were wiped out by disease and war from Spanish settlers by the 17th century. Now, AccuWeather states, the oldest remaining burial mound is located near Old Tampa Bay.
Per The Washington Post, locals believe that the Tocobaga blessed the burial mounds, which in turn, has provided Tampa protection from incoming storms. Rui Farias from the Saint Petersburg Museum of History told the Tampa Bay Times, "It's almost like when a myth becomes history." He added, "As time goes on, it comes true." Faria also said that perhaps the blessing was actually a curse that Tocobaga tribe placed for revenge against the Spanish. Nevertheless, many locals note that they have always been safe from hurricanes. As one man, Leonard McCue, pointed out, "It just never seems to happen" (via The Washington Post).
Believers think that the legend saved them from Hurricane Irma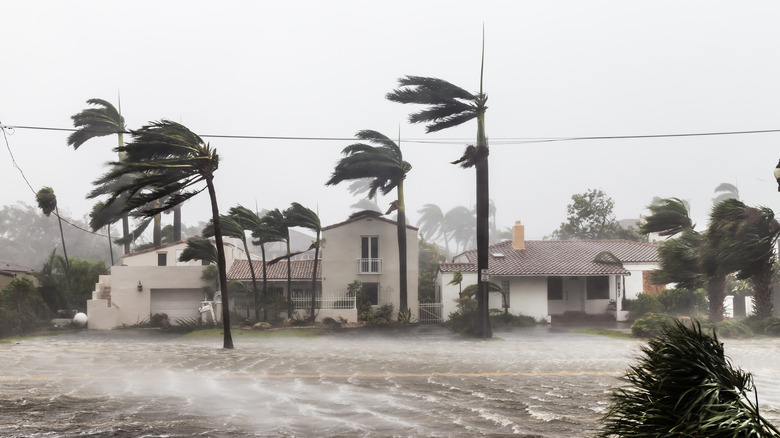 FotoKina/Shutterstock
In September 2017, Hurricane Irma, a Category 4 storm, made its way through Florida's peninsula (via NPR). According to CNN, Irma left a wake of destruction in Southwest Florida. However, AccuWeather explains that it avoided creating havoc in Tampa. By the time it reached the area, The Washington Post states, it had become a Category 1 storm. Again, locals believed that they had been spared thanks to the blessing from the Tocobagas (per Fox 13). Farias, told the Tampa Bay Times that he did his best to shield their artifacts from Irma, which he later found was unnecessary. With this, he stated, "Thank goodness for the Tocobagans is all I have to say" (via the Tampa Bay Times). AccuWeather writes that Tampa also averted disaster when it came to Tropical Storm Eta and Tropical Storm Fred in November 2020 and August 2021, respectively.
However, some do not believe in the Tocobaga blessing myth and think it's nothing but hocus pocus. In 2017, Tampa's then-mayor, Bob Buckhorn, explained to The Washington Post, "We're not protected. We're no more vulnerable than anyone else in the state of Florida. We've just had the good fortune of not having been hit, but there's nothing we do or don't do that's going to stop that." Others, like Doris Anderson, noted that they had doubts about the legend, but that "I do believe in the power of God" (via the Tampa Bay Times).