Why Diana Ross Was Booed At An Ex-Supreme's Funeral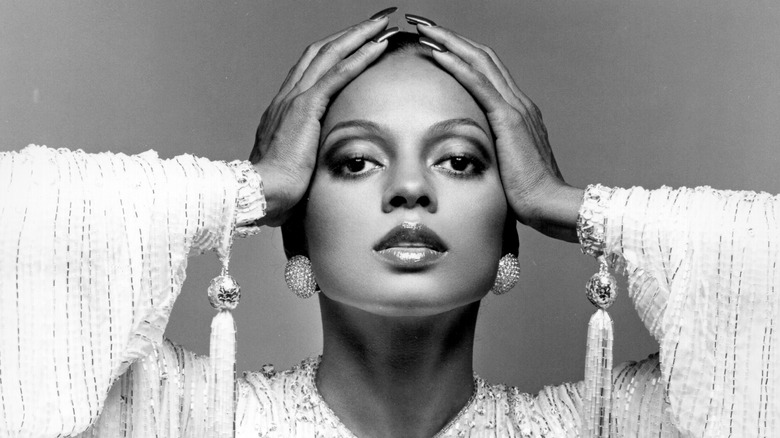 Michael Ochs Archives/Getty Images
Motown super group the Supremes are one of the most iconic female groups of all time. They were formed in 1960 in Detroit, Michigan as a quartet, and upon the departure of original member, Barbara Martin, after the group's first release, the classic lineup of Diana Ross, Florence Ballard, and Mary Wilson remained. Their big breakthrough came in 1964 with the release of the song "Where Did Our Love Go," per Britannica, and four more number one hits followed over the next year. The group became pop idols, beloved for their sophisticated, glamorous sound and look. Motown head Berry Gordy soon made Diana Ross the focal point of the group, thanks to her stunning looks and delicate vocals, which, while not as strong as those of Florence Ballard, gave the group "an intentional lack of identifiable ethnicity" which helped them to cross over and obtain success with white audiences.
 Gordy's championing of Ross caused tension and strife within the group. Florence Ballard, in particular, resented being pushed aside in favor of Ross. In 1967, the Supremes were set to headline a series of shows at the Flamingo in Las Vegas. Ballard was already on what is described as "probationary behavior" in Tom Adrahtas' 2006 book "A Lifetime to Get Here: Diana Ross: The American Dreamgirl" due to excessive drinking and erratic behavior. When she saw the marquee, featuring the group's new official name, "Diana Ross and the Supremes," Ballard reportedly relapsed into drinking and yelled at both Gordy and Ross. She was fired and replaced by Cindy Birdsong.
Florence Ballard's untimely and tragic death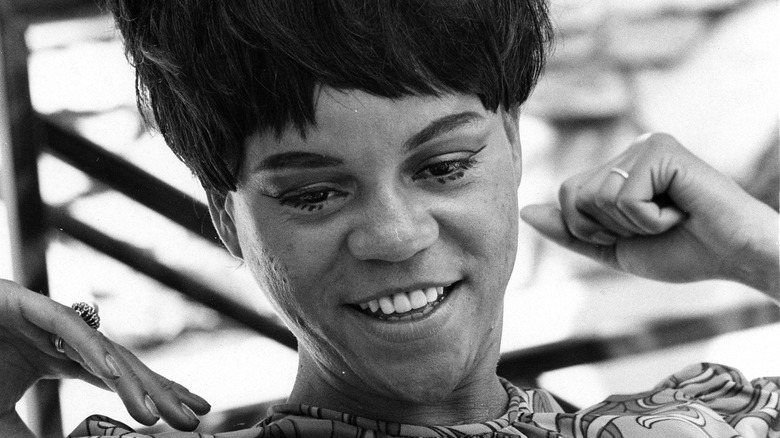 Michael Ochs Archives/Getty Images
Per Biography, Florence Ballard released two solo singles that both failed to chart and the ABC recording label shelved her record. She married a man named Thomas Chapman and the couple had three daughters before separating for a time, at which point Ballard went on public assistance. In 1975, Ballard's life took a positive turn again when she won an insurance settlement, reconciled with Chapman, and began performing again by making an appearance at a concert that also featured the group Deadly Nightshade (via Ann Arbor District Library). However, in February 1976 she was admitted to the hospital and died a day later from a blood clot in an artery at just 32 years old. 
According to Peter Benjaminson's 2009 book "The Lost Supreme: The Life of Dreamgirl Florence Ballard," Ballard's funeral took place at Detroit's New Bethel Baptist Church and attracted over 5,000 people, who crowded onto the streets and sidewalk outside the church. It's unknown if Diana Ross was even invited to the funeral in the first place, but she arrived at the ceremony in a limousine, making a grand entrance that was booed by several assembled mourners. Ross' own mother was present as her daughter arrived and reportedly looked very upset with the public's negative reaction. Ross joined Ballard's family in the front pew, sitting directly beside Thomas Chapman, at which point she took his youngest daughter, Lisa, from him and sat the child on her own lap. A photographer took a picture of Ross and little Lisa and published it, making it one of the only publicly available images from the funeral.
Did Diana Ross make a scene at the funeral?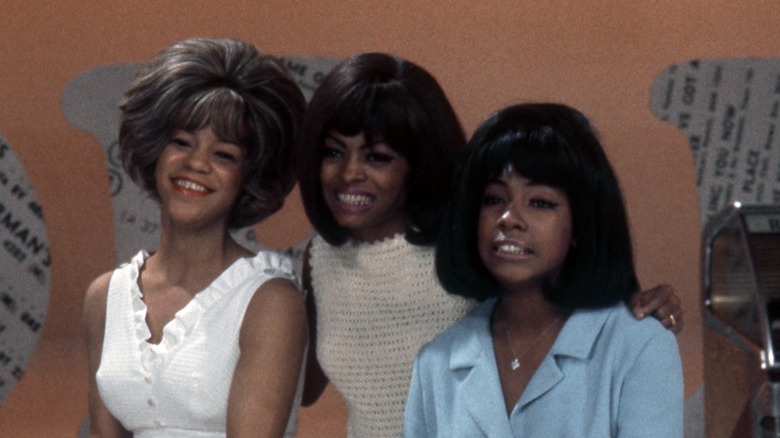 Donaldson Collection/Getty Images
In 2010, Michael Musto of The Village Voice spoke with writer Mark Bego, who attended Florence Ballard's funeral, about Diana Ross' appearance and behavior at the ceremony. Bego noted that Ross arrived with two male bodyguards and let out a "sobbing scream" as she entered the church, swooning and appearing to nearly faint. The bodyguards proceeded to carry Ross to the front pew as the assembled mourners gasped in shock and strained to get a look at her. Bego said of Ross' appearance, "I have never seen such a choreographed display of drama in my life. It appeared to be the worst act of mock mourning that I had ever seen. I was awestruck." He went on to opine that Ross had purposely set out to overshadow Ballard and make herself the center of attention, writing "She won't even allow Florence to be the star of her own funeral!" 
Florence Ballard's talent has been recognized and celebrated since her death. Fellow Supreme Mary Wilson said of her former bandmate, "Florence actually was a great singer...Florence had that same type of a voice as Etta James. And at a very young age. And had she lived, would've been really able to have really developed that style. I mean she would be like Aretha Franklin and Etta James today" (via Vermillon County First.) Ballard remains known as the inspiration for the character of Effie White in the musical "Dreamgirls," itself inspired by the story of the Supremes.