Inside Coolio's Unexpected 1998 Collaboration With Kenny Rogers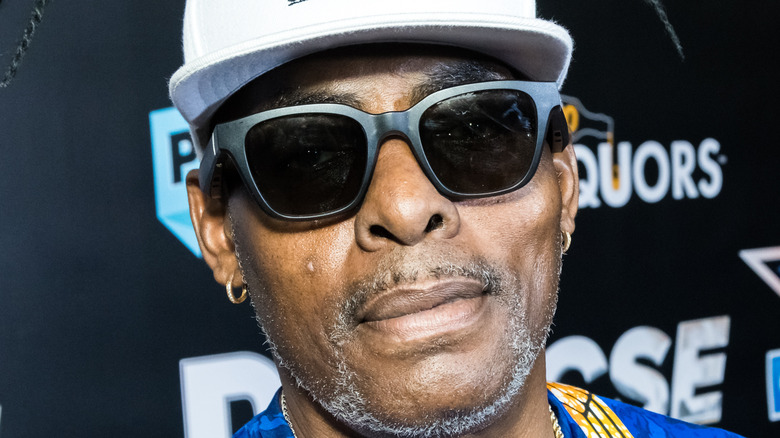 Greg Doherty/Getty Images
On September 28, hip-hop fans around the world were surprised and saddened to hear that rapper Coolio died. Found on the floor in his friend's bathroom, early reports indicate no foul play, drug use, or drug paraphernalia involved. TMZ quotes Coolio's talent manager Sheila Finegan as saying, "We are saddened by the loss of our dear friend and client, Coolio, who passed away Wednesday afternoon. He touched the world with the gift of his talent and will be missed profoundly. Please have Coolio's loved ones in your thoughts and prayers." 
Fans of Coolio's music might be surprised to learn that the well-liked, often-goofy, larger-than-life rapper had a lot of other interests beyond hip-hop. As a child, the silly, bright, and sharp-minded Coolio "use to walk to school with my nose buried in a book," as CHPDP quotes him. Later on, he'd take this early reading habit and fuse it with his love of cooking to make the 2009 cookbook, "Cooking with Coolio: 5 Star Meals at a 1 Star Price." He then took this venture and fused it with a host of little stints in TV and film (listed on IMDb) to make a short-lived cooking show of the same name as his book: "Cooking with Coolio." The project showed exactly how entertaining of a presence Coolio had.
One item that we're missing from Coolio's resume, though? He did a very quietly-advertised, sparsely-heard reenvisioning of Kenny Rogers' legendary country song, "The Gambler." 
You got to know when to rap 'em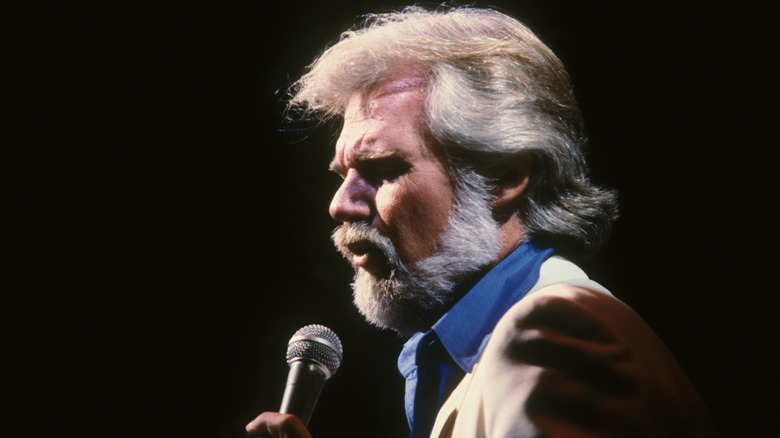 Luciano Viti/Getty Images
Coolio didn't merely sample Kenny Rogers' 1976 "The Gambler," a song so famous that we'd be shocked if someone didn't recognize the "You got to know when to hold 'em, know when to fold 'em" chorus. Coolio took Rogers' song and, well, gangsta-fied it. Coolio's 2003 version is called "Hustler," and it's basically Coolio's take on many of the themes in Rogers' song, but from an in-the-hood perspective rather than a Western outlaw perspective. The chorus for Coolio's song does sample "The Gambler," however, with what might be deemed mixed sonic results.
One thing a viewer of the video might notice from the get-go? Kenny Rogers himself is in it — like a lot. Apparently, he didn't just loan his song to Coolio, but his person. Judging by the audio, we're not sure if Rogers rerecorded any of his classic tracks, although the tempo of Rogers' original has been sped up a bit. While it's not necessarily surprising that Rogers showed up for a collabo, it's surprising that he showed up for a collabo with such a small reach. "Hustler" was never released as a single, despite Rogers' star power. As Taste of Country explains, it wasn't even released in the U.S. Bizarre as it sounds, "Hustler" shows up only on Coolio's 2001 album, "Coolio.com," a record that released nowhere else but Japan. The track and album don't even show up on streaming services like Spotify.
A collabo of respect and friendship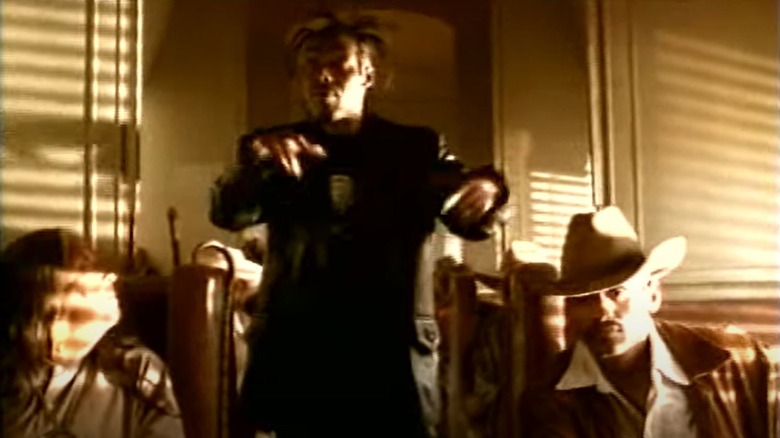 YouTube/Jarez
Now it's time to get to the question that everyone's been thinking: "Why?" Why did Coolio take such a shining to Kenny Rogers' track about gamblers scanning each others faces, assessing the opposition, knowing when to take a risk and when to not? Well, if that description doesn't answer it for you — coming from a man like Coolio, who lifted himself out of a life of poverty and drug abuse (via the Daily Mirror) — then we don't know how else to explain it. Besides, all music is universal to everyone, provided listeners let it be.
In a 1998 MTV interview, Coolio described the collaboration with Rogers, saying, "I've always listened to his songs, and I've always liked 'The Gambler,' that's like one of my favorite country songs." Coolio also admitted that he wasn't too knowledgeable about country music as a whole. That interview is available in part on Twitter's MTV News account, posted back on March 21, 2020, when Kenny Rogers died. In the interview, Rogers speaks very passionately about the project with Coolio, saying, "I enjoy working with people that you wouldn't expect me to be with," and, "It's a great opportunity for me to kinda get involved in another form of music." Rogers also commented on his and Coolio's relationship, stating, "As a friend of Coolio, I'll do whatever he wants me to do," provided the message of the track was "positive."