Queen Elizabeth II's Official Time Of Death Was Earlier Than You Think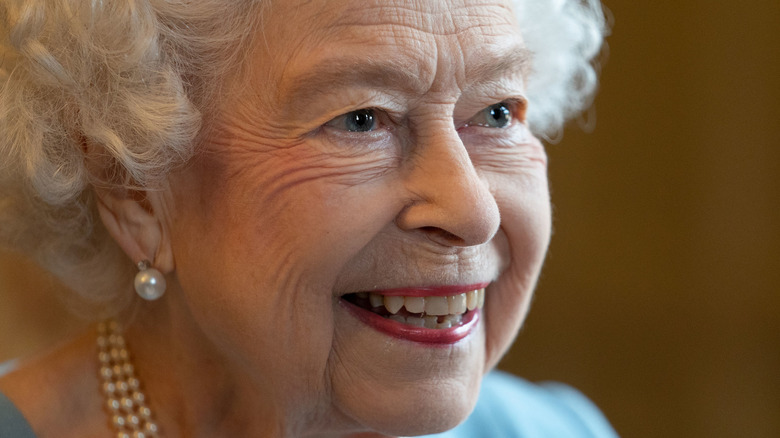 Wpa Pool/Getty Images
Britain's longest-reigning royal, Queen Elizabeth II, might not have been ruling over the kingdom for quite as long as the public originally suspected, at least according to NBC News.
The world reacted with shock on September 8, 2022, when BBC News and just about every other public media outlet announced the death of 96-year-old Queen Elizabeth II. In the wake of her death, the newly-reigning King Charles III addressed the public with a somber statement: "We mourn profoundly the passing of a cherished sovereign and a much-loved mother." Her death was announced to the public at approximately 6:30 p.m. BST, or 1:30 p.m. EST for folks in other regions of the world. 
Queen Elizabeth II stirred sentiments and scandals over the course of her 70 years in power (via BBC News). From debates over plundered diamonds and imperialism (per NBC News) to family scuffles and unexpected reconciliations, there was never a time when the queen was not a point of public conversation. Even in death, the rumor mill churns, and as it turns out, there was a little mystery behind the royal figure's death after all — NBC News reports she died much earlier than the public was led to believe.
Queen Elizabeth actually died at 3:10 p.m. BST, or 10:10 a.m. EST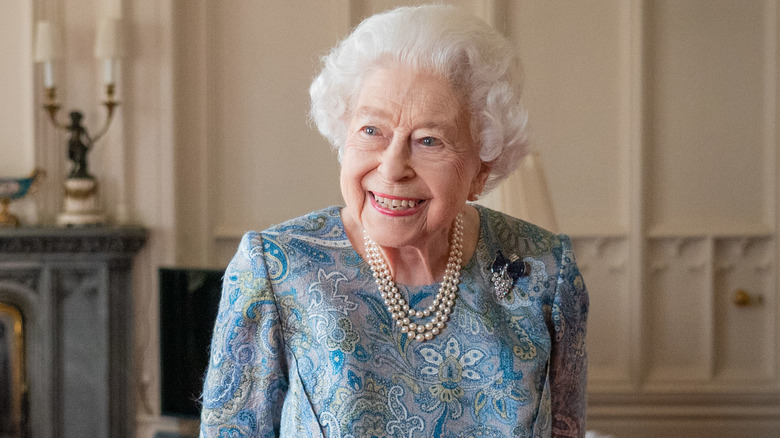 Wpa Pool/Getty Images
According to CNN, the queen's death was first announced at 6:30 p.m. BST time in a tweet posted by the royal family's Twitter account. The brief social media post read, "The Queen died peacefully at Balmoral this afternoon." To be fair, the tweet is pretty transparent. While no specific time is mentioned, the text clearly explains that she died in the afternoon, despite the fact that the tweet was published in the evening. A half an hour afterward, Queen Elizabeth II's son Charles addressed the public as "His Majesty the King," making things that much more official.
After this, news traveled fast at 5G speeds across the world, and the highly anticipated media frenzy ensued. Her death certificate lists old age as the official cause of death, but that's clearly not the only reason she was said to have died peacefully. It does appear that there were a few hours of silence gaping between the public announcement and the family's initial mourning period (via NBC News).
A few hours late is still pretty early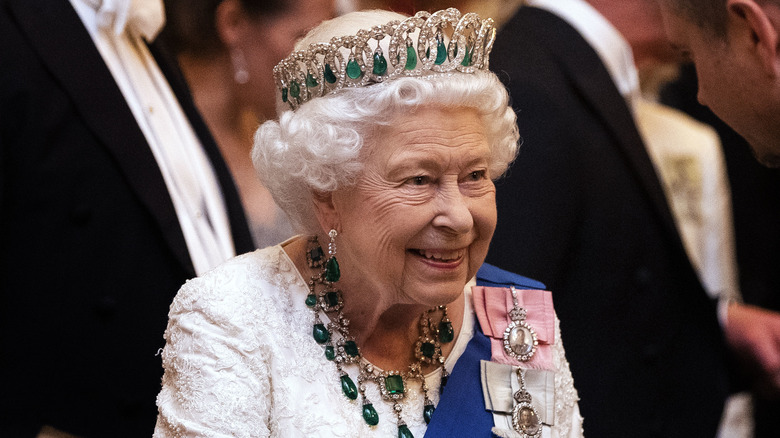 Wpa Pool/Getty Images
In this age of instant gratification, it's easy to forget that a death announcement a few hours late is still pretty early in the grand scheme of things (via NBC News). Comparatively, it was a very short window of time before the news got out that Elizabeth Alexandra Mary Windsor — who is addressed even on her death certificate as "Her Majesty The Queen" — had died. In the not-so-distant past, most people found out who was in power when the figureheads on their coins were changed, and not before (via The Royal Family).
In order to see how quickly things have sped up, we need only look to the death of Elizabeth's father, King George VI, whose death was announced in The Daily Telegraph a full day after his body was found. Much like his daughter, King George was described as having died peacefully in his sleep. Not only was this news delivered to the public much later, but even Her Majesty The Queen was delayed by a thunderstorm in her effort to immediately return to London and ascend to the throne.