You Probably Didn't Realize Coolio's Most Famous Video Was Directed By A Big-Time Name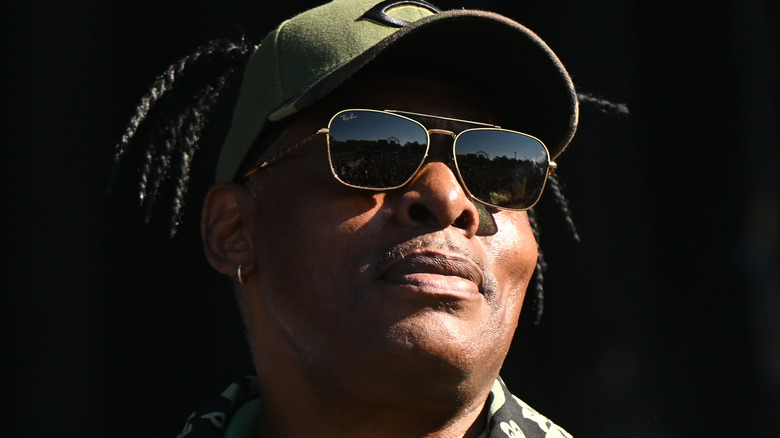 Daniel Boczarski/Getty Images
We may receive a commission on purchases made from links.
Rapper Coolio, born Artis Leon Ivey, Jr., died on September 28, 2022, at the age of 59, as The Sun reports. Though he was active in hip-hop both before and after his biggest hit –- 1995's "Gangsta's Paradise" –- and though he later transitioned from rap to a career as both a reality star and a quasi-celebrity chef, he remains perhaps best-known for his biggest hit.
In fact, there's quite a bit of narrative surrounding this song that transcends its place on the pop charts (and its designation at #98 on Billboard's list of Greatest Songs of All Time). There's the fact that the song was part of the soundtrack to the film "Dangerous Minds," the fact that the video references the film, and the fact that Weird Al Yankovic parodied the song and the video –- which, at the time, Coolio was rather salty about before later coming around. The video is also famous for having a director whose repertoire includes far more than just music videos.
The 'Gangster's Paradise' Video
As mentioned previously, "Gangster's Paradise" appears on the soundtrack to the 1995 film "Dangerous Minds." The movie, for those not familiar, is based on the autobiography of a former U.S. Marine who ends up teaching in an inner-city school. The video references the film sort of obliquely in that it involves the star (Michelle Pfeiffer) and in that (like the film) it takes place in a gritty, urban high school that's reminiscent of a prison (complete with a person lifting weights).
However, there are differences. The video shows Coolio and Pfeiffer having an animated discussion, when in fact Coolio doesn't appear in the movie and at no point does Pfeiffer's character have a discussion with an adult man, one-to-one (as in the video). Of course, not unexpectedly for a video for a song that's the title track on a film soundtrack, the video also includes various clips from the film, albeit clips that have nothing to do with Coolio.
Antoine Fuqua Directed The Gangster's Paradise Video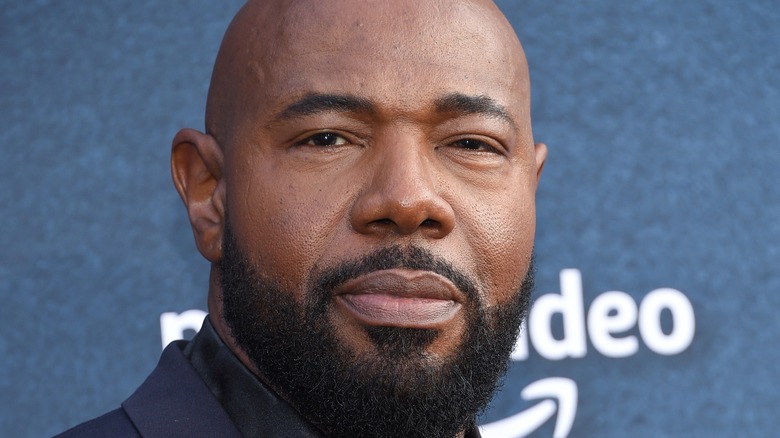 DFree/Shutterstock
The "Gangster's Paradise" video was directed not by John N. Smith, who directed "Dangerous Minds," but by Antoine Fuqua (above), according to SOHH. These days, Fuqua is known for gritty dramas, such as "The Magnificent Seven" and "Training Day," and many others, but back in the 1990s, he was paying his dues directing lower-profile things, such as commercials and music videos. In fact, at the time he'd tried to put music videos behind him, but as he told SOHH, when none other than Jerry Bruckheimer approached him about directing "Gangster's Paradise," he was all for it.
However, Fuqua wanted one key concession. "I said if I could put Michelle Pfeiffer in the video, would she do it," he said. Bruckheimer wasn't prepared to make decisions for someone else, so he gave the director Pfeiffer's number, phone calls were made, and soon enough Coolio and Pfeiffer were sharing the screen. "Yeah, I just wanted Michelle in the video, I wanted to direct a movie star, I wanted to prove I could handle a movie star," he said. 
"Dangerous Minds" went on to be a box-office smash, and thanks at least in part to the "Gangster's Paradise" video, Fuqua's career turned around and he wound up becoming a respected director of realistic dramas.