Bob Marley Had An Incredible Spiritual Hobby Before His Music Career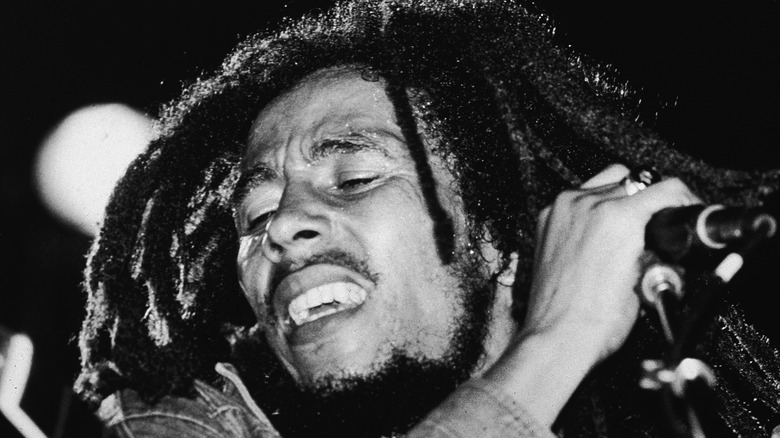 Express Newspapers/Getty Images
Bob Marley is one of the most recognizable figures in pop music history and is renowned for his contributions to reggae and credited for bringing the genre to a global audience. Though he died of cancer at the tragically young age of 36 in 1981, he left behind a massive musical legacy that continues today, having sold more than 75 million records, according to a 2015 Billboard article. Decades after his passing, Marley has continued to be recognized not just for his music but for his message of universal peace and love; in addition to being inducted into the Rock & Roll Hall of Fame in 1994, his song "One Love" was dubbed "Song of the Millennium" by the BBC.
But before he became the legend that he is today, Marley was born on February 6, 1945, in St. Ann Parish, Jamaica. According to Biography, he became interested in music at a young age, picking up the guitar on the influence of his friend Neville "Bunny" O'Riley Livingston. Marley and his family eventually moved to Trench Town, one of the poorest neighborhoods in Kingston. It was here that his passion for music developed even more, as it was home to many professional musicians. However, his childhood was marked by another interest that had nothing to do with music.
His palm reading hobby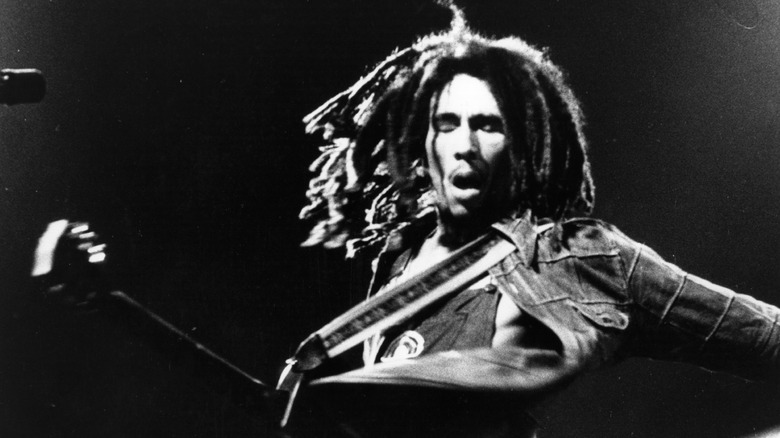 Keystone/Getty Images
According to Biography, one of Bob Marley's preoccupations as a child was palm reading, something he was apparently quite good at. It was common for him to make predictions about other people's lives based on the unique and intricate lines of their palms, and for those predictions to actually come true. While we don't know the full extent of how accurate those predictions were, we do know for sure that one of his prophecies played out the way he said: When he was only 7 years old, Marley announced that he would become a musician.
This story was substantiated by Marley's childhood friend, Allan 'Skill' Cole, who claimed that Marley was ultimately discouraged from palm reading by the local Rastafarians. Of course, this only meant that Marley would turn to his original passion, which was that of music. As stated in Biography, Marley and his friends Bunny Livingston and Peter Tosh spent much of their youth listening to American pop and rock music that blared out of Jamaican radio, which had a huge influence on their formative creative years. The trio soon formed their own band, The Wailing Wailer, which evolved into simply The Wailers. 
A fateful career change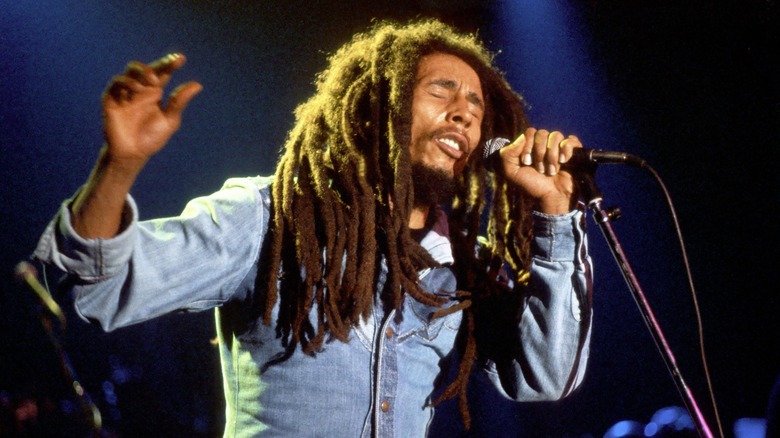 Michael Ochs Archives/Getty Images
Though Bob Marley switched his focus from reading palms to playing music, the spiritual element remained with him. As recounted in Biography, he and his musician friends embraced the Rastafarian way of life, including adopting the dreadlock hairstyle and smoking marijuana, which they believed had divine properties that could bring about new awareness. In fact, much of the lyrical content of the early Wailers' recordings were spiritual in nature.
However, after the departure of original members Bunny Livingston and Peter Tosh, the new iteration of Marley's band saw the artist move away from the spiritual elements that typified his previous work, and head in a more explicitly political direction. Biography states that it was this more socially aware style that resonated not only with fans in his native Jamaica, but with audiences around the globe, and would characterize his music for the rest of his career. While Marley sadly passed away more than four decades ago, his spirit of cultivating positive change lives on in the form of the Bob Marley Foundation, which is dedicated to helping underserved communities in Jamaica.