Coolio Was An Avid Collector Of Something You Wouldn't Expect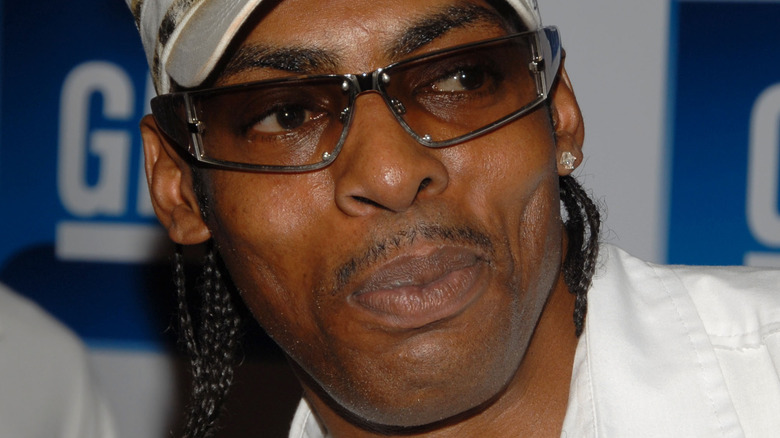 Mark Sullivan/Getty Images
News of legendary rapper Coolio's death has hit devout music fans and the world of stardom like a wrecking ball. According to The New York Times, the Grammy-winning musician was found dead at a friend's house in Los Angeles, California on the afternoon of September 28. "As some of you may know, I was lucky enough to work with him on 'Dangerous Minds' in 1995," actress Michelle Pfeiffer wrote in an Instagram post after she received the news of her friend's passing. "He won a Grammy for his brilliant song on the soundtrack — which I think was the reason our film saw so much success. I remember him being nothing but gracious."
While many remember Coolio as the introductory voice to Nickelodeon's iconic kids' series "Kenan & Kel" or the mastermind behind "Gangsta's Paradise," those who knew him closely got an intimate look at all the minutiae that defined his personal life. The recently deceased rapper had a personal interest in cooking, but also in collecting a particular type of object. While rhymers like Lil Yachty and Rick Ross have collected things like sneakers and vintage cars, respectively, over the years (via XXL), Coolio's memorabilia of choice was something you'd likely observe quaintly occupying the mantlepiece in the middle-America home of someone perhaps less than young.
Coolio collected snow globes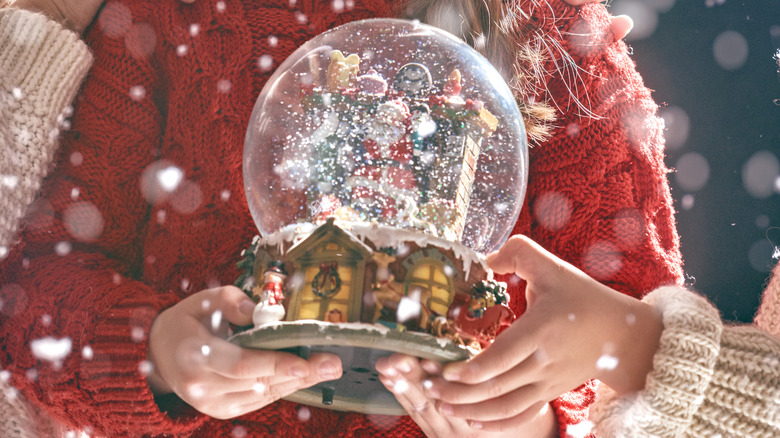 Yuganov Konstantin/Shutterstock
According to Castbox, Coolio collected snow globes. Apparently, Coolio turned his home into something of a gangsta's snowy paradise by gathering a vast array of snow globes throughout his time in the spotlight. IMDb reports that the rapper, who made a living as a firefighter in Southern California prior to his music career, had an unsuspecting proclivity for the sumptuous little specimens and admittedly owned at least 250 of them at one point in time.
Coolio even appeared on a 1999 segment of "The Donny & Marie Osmond Talk Show" to discuss his hobby in detail and to get an official appraisal for some of them (on YouTube). Naturally, hauling 250 snow globes into a TV station isn't really a feasible option, so instead, Coolio brought along a stack of Polaroid photos that displayed his precious collection and held a few of them up before his hosts and the audience. 
What happened to Coolio's snow globe collection?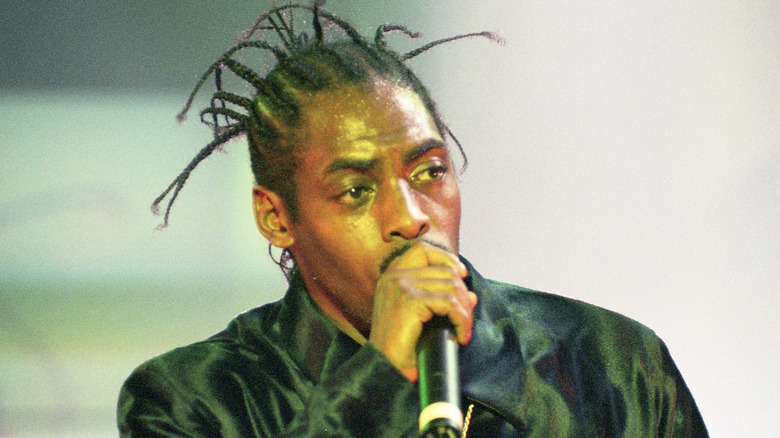 Jmenternational/Getty Images
Divorce can be a remarkably messy ordeal, especially if you're a famous rapper with a lot of money and material assets of various kinds. As the father of six children, Coolio had enough to worry about with custody and various goods and titles he possessed after he and his former wife Josefa Salinas, decided to call it quits in 2000. However, when his beloved snow globe collection unexpectedly came under fire, things took a turn for the worst (via IMDb). 
In a 2019 interview with Fergal D'Arcy (posted on Castbox), the rapper revealed what became of those quaint little orbs after the snow settled upon his lengthy divorce. "The last time I spoke to you, you had a snow globe collection. Do you still have that?" D'Arcy queried. "Actually, I don't have my snow globes anymore," Coolio replied in a dejected tone. "They got taken away from me in my divorce. She convinced the court that they were hers! So now I collect knives and swords."