The Nickelodeon Show You Likely Forgot Coolio Worked On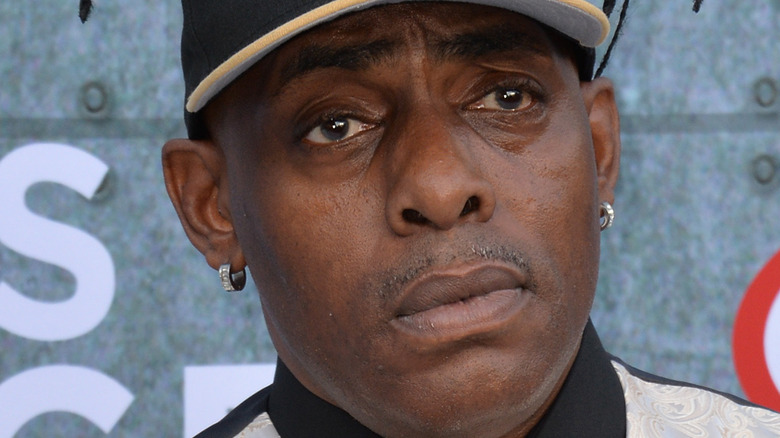 Featureflash Photo Agency/Shutterstock
On Wednesday, September 28, The New York Times reported that beloved Grammy-winning rapper Coolio had passed away at the age of 59. Devout fans of 1990s gangsta rap and hip-hop mourned the loss of one of the genre's hardest hitters, reflecting on some of the "Gangsta's Paradise" singer's most notable merits, which were plentiful and spanned everything from music to movies and television.
If you were raised in the '90s and spent your afternoons watching Nickelodeon after school, you might recall a memorable cameo that Coolio had on a popular kid's TV series back in the day. No, it wasn't "Legends of the Hidden Temple," and it certainly wasn't "Are You Afraid of the Dark?" that the rapper appeared on. Still scrambling through those childhood memories to no avail? If so, you've probably forgotten about two knuckleheads who religiously slugged orange soda and turned the "Good Burger" into a household name. 
Kenan & Kel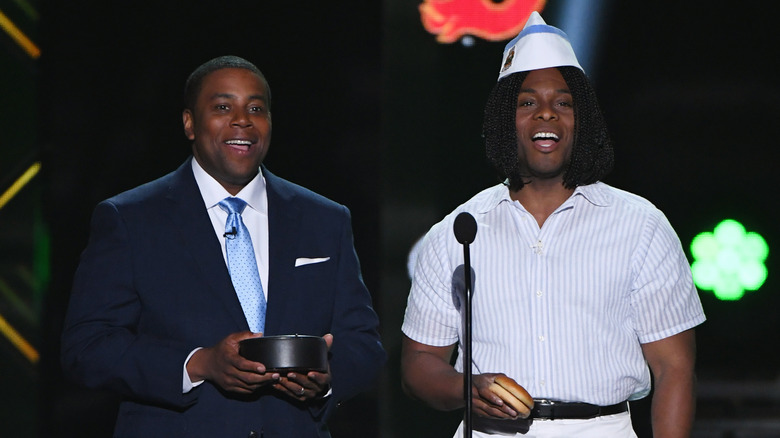 Ethan Miller/Getty Images
A day after his passing, Entertainment Weekly reminded us of the time that Coolio appeared on the hit show "Kenan & Kel." Originally a skit on Nickelodeon's "All That," "Kenan & Kel" became a successful spinoff series that aired for four consecutive seasons between 1996 and 2000. The nostalgia is probably starting to grab ahold of you now, isn't it? Upon hearing the tragic news, Kel Mitchell took to Instagram and posted the clip of Coolio on the show along with a few mournful words of remembrance. "Rest in Heaven @coolio ! We recently spoke a few months ago laughing and having such a good time. So many great memories with you bro!" he wrote. 
If you're a true "Kenan & Kel" fan, you already know that Coolio sang the show's theme track and was featured in the video montage that played before every episode. His Nickelodeon roots ran deep, so take a minute today to pay homage to the late great rapper who forged so many of our best childhood memories.
Remembering Coolio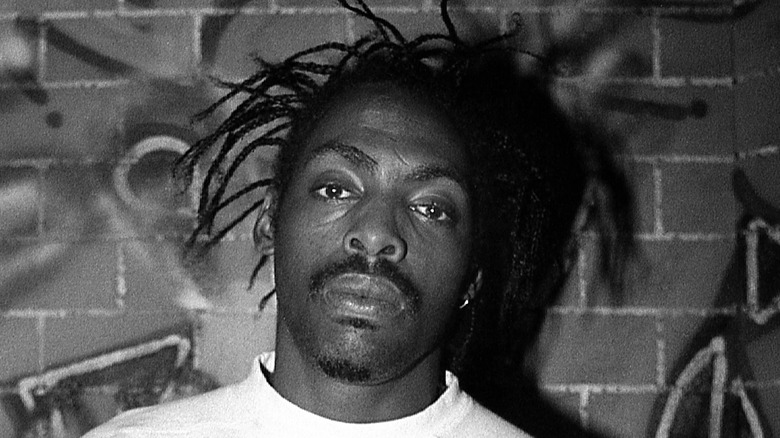 Raymond Boyd/Getty Images
Despite the fact that "Kenan & Kel" ended over two decades ago, the show's stars reportedly stayed close with Coolio over the years. The news of his tragic death certainly hasn't been easy on them, and they've both taken to social media to commemorate their time working with the late rapper. "We recently spoke a few months ago laughing and having such a good time," Kel Mitchell wrote in his heart-wrenching Instagram post. "Thank you for inspiring so many in your lyrics," he added. "Be at peace in the hands of our Heavenly Father and praying God comforts your family during this time. Much love bro!!!"
On his own Instagram story, Kenan Thompson remarked, "Wait, now Coolio!!!" alongside a picture of him. "Damn homie!!! Rest in Power!!!" Several other stars — including Michelle Pfeiffer, Snoop Dogg, and "Weird" Al Yankovic — have issued personal statements expressing their own grief over Coolio's passing (via People).