What Happened To Jeffrey Dahmer's Brother David?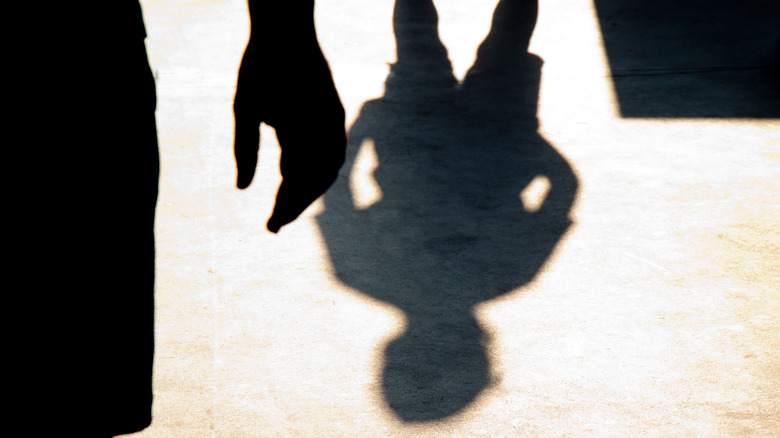 Alex Linch/Shutterstock
The recently released Netflix series "Monster: The Jeffrey Dahmer Story" is a hit with viewers and true crime aficionados (via BuzzFeed News). Nevertheless, not everyone is a fan, as many have criticized it for glorifying Jeffrey, a serial killer who killed 17 male individuals within a 13-year span (per Biography). Insider reports that some of the families of these victims — like Rita Isbell, whose brother is victim Errol Lindsey — have also panned the show. She told the publication, "I was never contacted about the show. I feel like Netflix should've asked if we mind or how we felt about making it. They didn't ask me anything. They just did it." She added that it felt like "reliving it all over again."
CNET explains that the series primarily delves into Jeffrey's childhood and his relationship with his family. Esquire writes that this includes his parents and younger brother, David Dahmer. However, Women's Health writes that David is discussed but not seen in the show. While Jeffrey's father, Lionel Dahmer, has openly talked about his son and his crimes (per Investigation Discovery), the same cannot be said for David. 
Furthermore, Esquire states that David was not present at Jeffrey's trial, unlike Lionel and his second wife, Shari (via Crime + Investigation UK). David also did not visit his brother in prison before his death in 1994 (per History). In fact, there is very little information about David or his life. In an interview with Larry King (via CNN), Lionel and Shari explained that David had chosen to live a life of anonymity.
The two brothers were never close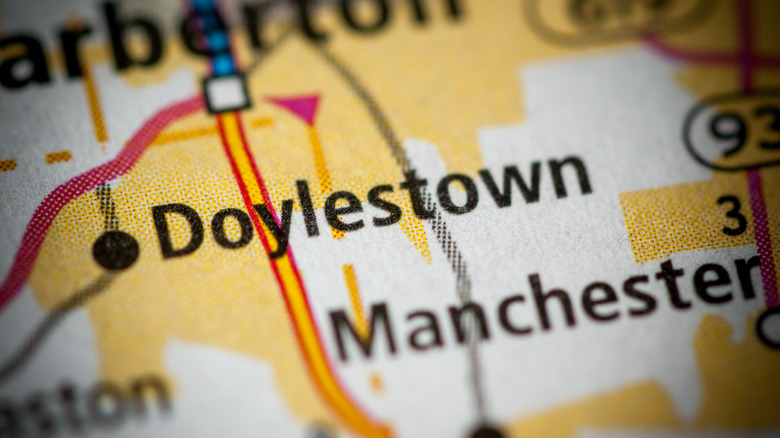 SevenMaps/Shutterstock
Per All That's Interesting, David Dahmer was born in 1966 in Doylestown, Ohio, to Lionel and Joyce Dahmer. It's widely reported that his name was chosen by none other than Jeffrey Dahmer himself. This was the family's second and last child, as Jeffrey had been born in 1960 (via Biography). Despite this new arrival, The Cinemaholic states that there were issues within the Dahmers' marriage. Per A&E, his mother was mentally ill, and his father was often at work. 
Moreover, the birth of his younger brothers may have caused Jeffrey to feel alienated from his family (per The Sun). CNN reports that Lionel opened up about this disconnect with Larry King in 2004. In his eyes, their problem was their large age difference. Lionel added that David had a completely different personality compared to Jeffrey. Lionel stated, "Yes. [Jeffrey's] brother was very, very ebullient and outgoing, just wanted to talk to everyone, not shy."  
In that same interview, Lionel notes that Jeffrey, on the other hand, was "extremely shy." When King asked if Jeffrey loved David, Lionel replied, "Yes, he loved him. But many times, he just tolerated him because — because his younger brother was so expressive and active that sometimes he got on his nerves." According to the Los Angeles Times, Jeffrey's parents divorced in 1978 and accused each other of "extreme cruelty and gross neglect of duty." This split likely fractured what little relationship he had with his brother. The publication explains that his mother and David both moved to Wisconsin shortly after.
David Dahmer changed his name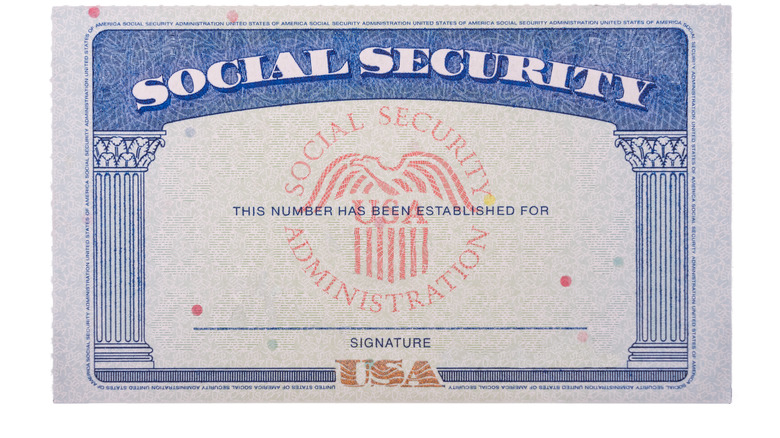 Steve Heap/Shutterstock
The Los Angeles Times writes that his parent's divorce and their subsequent move left Jeffrey Dahmer living by himself. Ultimately, this gave him free rein to commit his first murder. According to History, he continued his killing spree until he was arrested in July 1991. At this time, The Cinemaholic reports that David Dahmer was a recent graduate from the University of Cincinnati, Ohio. Perhaps in a bid to distance himself from his serial killer brother, David decided to change his name. He has never discussed his older brother or given interviews. 
Showbiz Cheat Sheet adds that it's unknown what David's new name is. However, Lionel and Shari opened up about David in 2004 (via CNN). Shari stated, "He has a career ... and a family." She went on to say, "He's very happy. ... We're expecting a second grandchild. Everything is going well." Esquire states that this is all that is currently known about David. All That's Interesting notes that it's unsurprising that David opted for a new identity. 
In an interview with People, Lionel opened up about being known as the father of a serial killer. He divulged that his mother Catherine, whom Jeffrey lived with, was "sitting like a frightened animal" due to being hounded by the press. Lionel said that he and Shari were treated similarly. Despite this, both Lionel and Shari told Larry King that they were "proud" of their last name and had no plans to change it.