The Important Role Snoopy Is Playing In NASA's Historic Artemis 1 Launch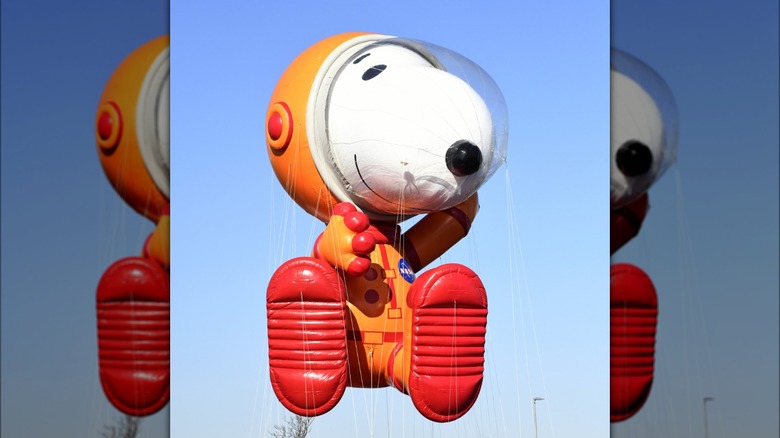 Eugene Gologursky/Getty Images
NASA is launching a mega moon rocket — Artemis 1 — on a mission in preparation for deep space exploration. The uncrewed flight, as noted by Slate, is the first in a series of complex missions, and its main goal is to test the SLS (Space Launch System) rocket Orion. The Artemis I will travel around the Moon, bringing with it 10 satellites for investigative purposes. The primary objective is to ensure the safety of crew members when they go aboard the Artemis II, which is expected to launch a few years after Artemis 1.
According to NASA, the last time humans were on the moon was in 1972 during Apollo 17's 12-day mission. With the launch of Artemis I, the space agency is taking a huge step in the exploration of the Moon, and eventually, Mars. Despite being an uncrewed mission, there are several familiar characters and items that will be aboard the Artemis I.
Snoopy's personal mission aboard Artemis I
As revealed by NASA in 2021, Snoopy will be part of the Artemis I mission. However, it won't be the first time the famous white beagle will be associated with the agency. In 1967, the Apollo 1 caught fire during a launch test, which resulted in three fatalities. After the devastating incident, NASA approached "Peanuts" creator, Charles Schulz, to ask permission to use Snoopy for their spaceflight safety initiative, and Schulz made a series of comic strips that featured Snoopy on the Moon. In 1969, Apollo 10's crewmembers named their lunar module Snoopy and their common module Charlie Brown. Snoopy made its first trip to space in 1990 aboard a space shuttle.
The Snoopy that will be on board the Artemis I has its own mission, and that is to alert the NASA team on Earth when a change happens. He will be a zero-gravity indicator that will float when the spacecraft has entered zero gravity. As noted by Slate, the Snoopy plush is soft and light, which will ensure that nothing gets broken inside Artemis I when it floats around. According to NASA, Snoopy will be donning a custom-designed orange flight suit with an official NASA patch, gloves, and boots.
Silver Snoopy pins and other items aboard Artemis 1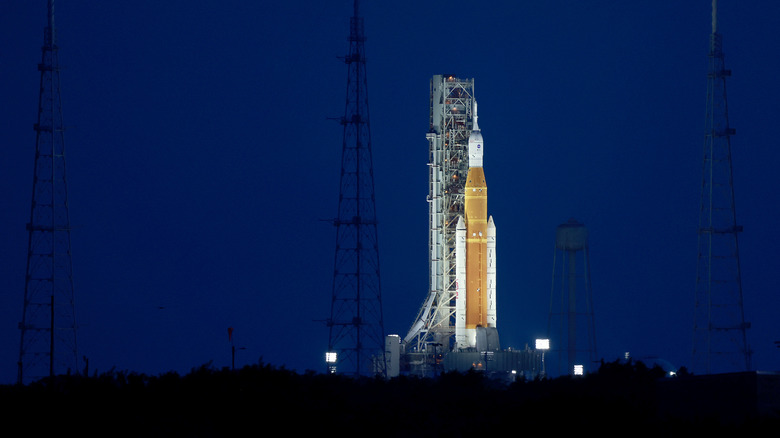 Joe Raedle/Getty Images
In addition to taking part in space missions and stressing the importance of safety, a special award given to astronauts is also named after Snoopy — the coveted Silver Snoopy Award. Per Space Flown Artifacts, the award is given to astronauts who have significantly contributed to ensuring a successful and safe flight mission. Those awarded are given a Silver Snoopy pin that has been to space, a signed certificate, and a letter that indicates when the Snoopy took flight.
Aside from the Snoopy plush, Artemis 1 will also carry with it a few Silver Snoopy pins, as well as Charles Schulz's pen nib that is wrapped in a comic strip (via CNN). Other items aboard include moonikins (suited mannequins that will collect data), Amazon's Alexa, a Shaun the Sheep toy, four Lego minifigures, a 3D-printed figure of the goddess Artemis, as well as a space time capsule.