Who Are Steven Seagal's Children?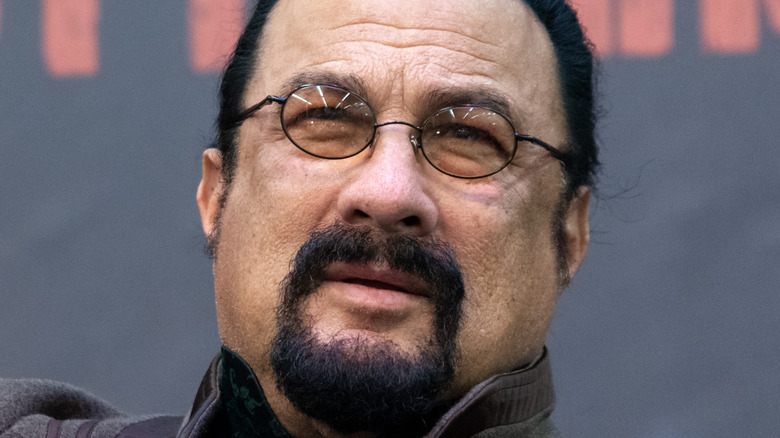 Markus Wissmann/Shutterstock
Steven Seagal might best be known as one of the most prolific American martial arts actors alive. As Biography says, Steven Seagal got into martial arts from an early age, having secured multiple black belts over his life. He's also multitalented, given that he's proficient in kendo, karate, aikido, judo, and even teaching English, as he did during his time in Japan. A good 15 years of Seagal's life in Asia revolved around martial arts movie choreography, having worked with actors Toshiro Mifune and Sean Connery, and learning Eastern philosophy. 
According to IMDb, Seagal has 59 acting credits to his name, having been in such acclaimed movies like "Above the Law," "Hard to Kill," "Under the Siege" and more. In terms of Seagal's private life, his marriage and child rearing just might be as prolific as his filmography. As Meaww explains, Seagal has been married four times to four different women and has also had a total of seven children. But who are Seagal's children? 
Some of Steven Seagal's children are involved with film and television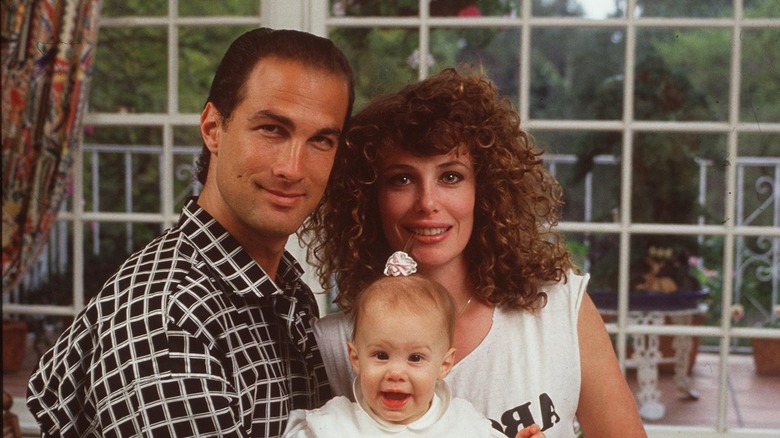 Paul Harris/Getty Images
Perhaps unsurprisingly, a good chunk of Steven Seagal's children are also involved in the film and television industry, as their father is. As Buzz South Africa explains, Kentaro Seagal, born on October 3, 1975 to actress Miyako Fujitani and Seagal, was Seagal's first son. He's been involved in a few movies of his own, such as "Death Trance," "Osaka Story," "Seamless," and "Pi-Pi kyodai." Ayako Fujitani, another one of Seagal's children whose mother was also Miyako Fujitani, was born on December 7, 1979. Fujitani has experience in acting, filmmaking, writing, and modeling. Most surprising, however, is that Fujitani was able to forge her own path in various entertainment industries separate from the prestige of her father's career. 
Arissa LeBrock, born on July 24, 1993, daughter to actress Kelly LeBrock, works in reality TV. She is also skilled in the art of Brazilian Jiu Jitsu (via ghbase). According to Buzz South Africa, she is reportedly doing work for the mega popular World Wrestling Entertainment (WWE) company. Arissa currently also does plus-sized modeling and has been featured in some magazines such as PLUS Model Magazine. 
Here are the non-acting related careers of Seagal's other children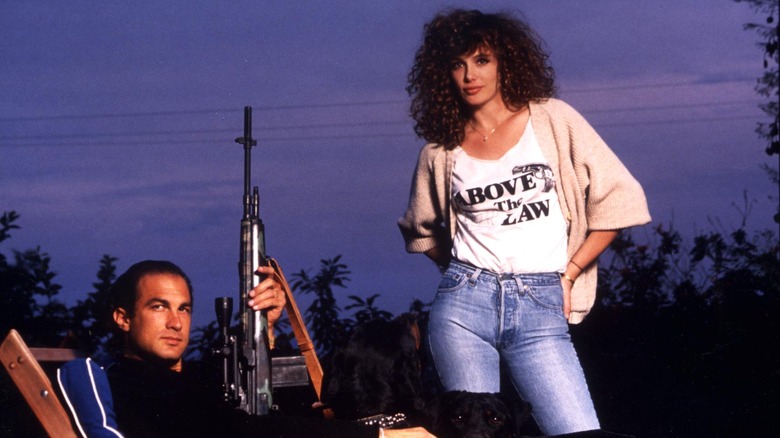 Paul Harris/Getty Images
While a fair amount of Seagal's children did follow in their father's footsteps and took up careers in entertainment, there are some that went separate paths entirely. As Buzz South Africa says, Dominic Seagal was born on June 21, 1990, to Seagal and Kelly LeBrock. He had an initial interest in drama and acting, having participated in drama club in his school youth and a few TV serials and short movies, but this soon fizzled out. Instead, Dominic became a video game developer, though details are currently scarce. Kunzang Seagal, child of Erdenetuya Seagal, is just 13 years old, but is mostly interested in the martial arts (at the time of this writing).
Annaliza Seagal, daughter of Kelly LeBrock, has a very secretive private life, and not too many details about her are currently available (via ghbase). However, as Buzz South Africa reports, she isn't involved in the film and television industry at all. 
Last but not least, Savannah Seagal was born on September 9, 1996, to Seagal's then nanny, Arissa Wolf. This was reportedly an affair relationship, about which Kelly LeBrock, who was married to Seagal at the time, made accusations. Both Wolf and Seagal had a child together, who reportedly might be currently working as a waitress, though details are scant.