What Anna Sorokin's Time In Prison Was Like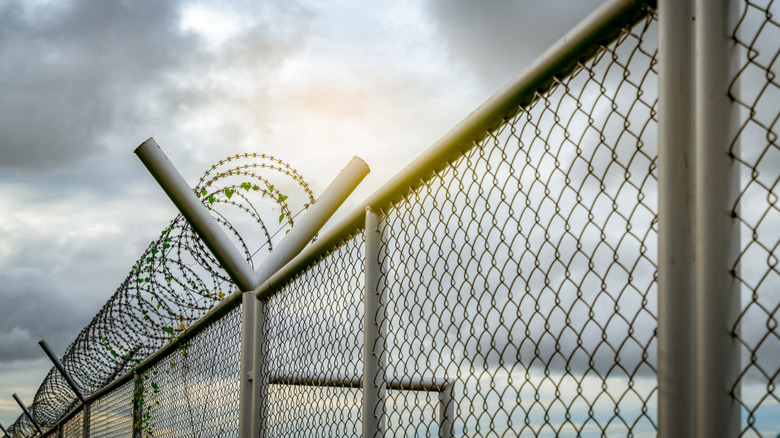 Fahroni/Shutterstock
CNN reports that famed con artist Anna Sorokin has been released from jail after spending 17 months at an ICE detention center. According to People, Sorokin made a name for herself after she was caught scamming New York's elite by pretending she was a German heiress worth millions of dollars. Using the name Anna Delvey, The Cut writes that she befriended numerous wealthy individuals and organizations. Sorokin, who spent money as if she were an actual heiress to a fortune, would ask her friends if they could pay for her meals, trips, and lodging under the guise that she would eventually pay them back. Of course, Sorokin never did. In reality, she was not an heiress but a regular Russian-born woman (via Town & Country).
Sorokin also scammed hotels and banks. The latter was eventually her downfall as she was arrested in Los Angeles in October 2017 for numerous unpaid hotel bills. Per Town & Country, it's believed that she stole a total of $275,000. Upon her arrest, Sorokin was taken to Rikers Island. She was charged with second-degree grand larceny, theft of services, and first-degree attempted grand larceny. At her trial, the BBC reported that her defense stated that Sorokin had attempted to "fake it until she could make it."
The prosecution did not buy this excuse and found her guilty of eight charges (per People). Sorokin was sentenced to four to 12 years in prison, fined $24,000, and ordered to pay restitution to her victims. Insider reoported that after spending two years at Rikers Island, Sorokin was transferred to Albion Correctional Facility in Upstate New York.
Anna Sorokin stayed busy in prison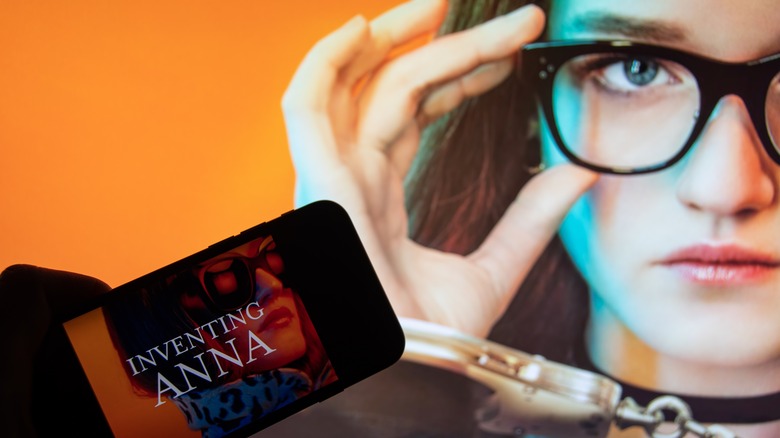 David Esser/Shutterstock
Insider reported that Sorokin was released from Albion in February 2021. In March she was taken into ICE custody per CNN. ICE claims that she overstayed her visa, per People. Although Sorokin's life of glamor was over the moment she was arrested, Sorokin stayed booked and busy while she was incarcerated. In March 2022, CNN reported Sorokin gave an interview while she was in jail on the popular podcast "Call Her Daddy." In it, she confessed that she had lied about her identity. She stated, "I guess I did." Sorokin added, "I mean, I cannot tell an exact instance, but I'm sure."
She also wrote an essay for Insider while she was imprisoned, detailing that she had contracted COVID-19. Per NBC News, she and other inmates later sued ICE on claims that they had been denied a booster shot. The lawsuit alleges that Sorokin, who was then being held at the Orange County Correctional Facility in Goshen, New York, was sick for weeks. Furthermore, it notes that she was dealing with multiple health issues including "chronic kidney infection as well as depression, anxiety, and post-traumatic stress disorder." While she was in custody, Netflix released "Inventing Anna," based on Sorokin's story.
According to Town & Country, actress Julia Garner, who portrayed Sorokin, met with her in prison. Of this experience, Garner said "she was extremely charming. She's very gentle. But then her voice gets less soft-spoken when she wants something." Sorokin later told Insider that she had no plans to watch the series.
She is facing deportation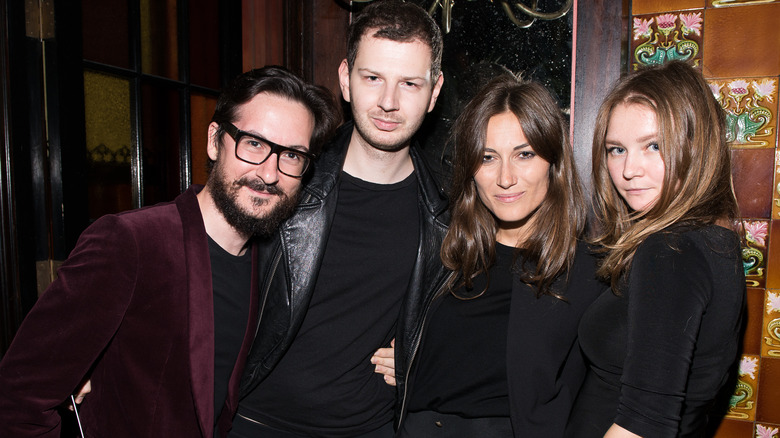 Dave Kotinsky/Getty Images
Per Insider, Sorokin (pictured above on the far right) wrote from jail of her disappointment in being thrown into ICE custody, claiming she was not at fault for overstaying her visa. Furthermore, Sorokin details her disdain for "Inventing Anna" and the time she had spent in prison, writing "For a long while, I was hoping that by the time 'Inventing Anna' came out, I would've moved on with my life. I imagined for the show to be a conclusion of sorts summing up and closing of a long chapter that had come to an end." Sorokin then added she was in her cell for "91.2% of my day."
In June 2022, NBC News reported that Sorokin was selling NFTs from prison. She explained, "I'm trying to move away from this like, quote unquote scammer persona." Now, Sorokin is free ... sort of. There is a possibility that Sorokin, who was recently released from ICE's custody, will be deported from the United States. According to CNN, Sorokin must wear an ankle monitor, remain off social media, and stay put at her New York City apartment while her case plays out.
Upon her release, Sorokin, who was 31 at the time (via The Guardian), told The New York Times that she is thankful her deportation case will go to trial and that she will wait it out in New York City. She stated, "I'm really, really happy about that. That's exactly what I wanted. I'm just hoping to get more freedom eventually." Sorokin added that she is now working on creating a podcast.