Angela Lansbury's Hilarious Reaction To The Reggae Song Murder She Wrote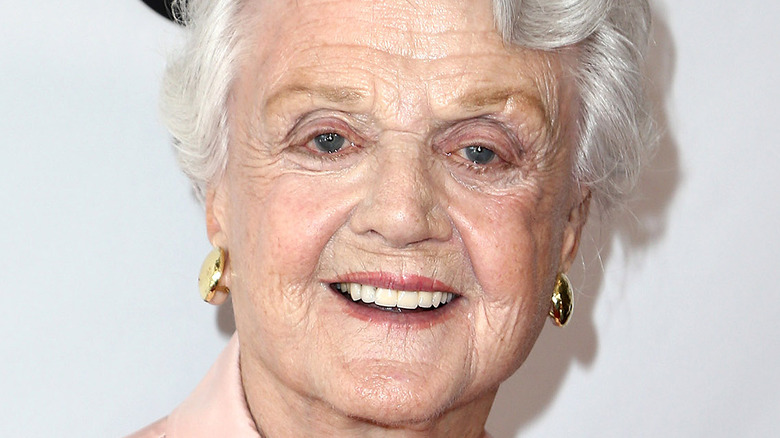 Tommaso Boddi/Getty Images
Actress and singer Angela Lansbury died on Tuesday, October 11, 2022, in her Los Angeles home, as The New York Times reports. Lansbury was 96 when she died. According to her family's statement, she died peacefully in her sleep (via Broadway World). Over Lansbury's more than seven-decade career on stage, film, and TV, the award-winning actress is perhaps best known as the author and sleuth Jessica Fletcher from the long-running crime show "Murder, She Wrote." The show was on the CBS Network from 1984 through 1996, and it marked Lansbury's first appearance on American TV, according to IMDb.
Though "Murder, She Wrote" has been off the air for decades, it remains popular today for generations raised on social media, as Vanity Fair goes on to explain. In 2019, Lansbury appeared on the CBC show "Radio Q," according to Billboard. At that time, the host played for Lansbury a reggae song inspired by the show's title called "Murder She Wrote." The interaction proved just how large of an influence Lansbury's show had on popular culture.
Reggae act Chaka Demus & Pliers released Murder She Wrote in 1993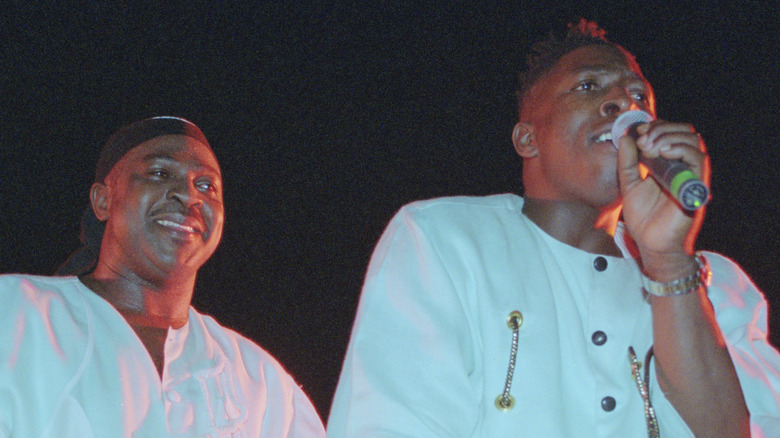 Brian Rasic/Getty Images
As Billboard notes, the hit song that the CBC hosts played for Angela Lansbury for the first time in 2019 was by the reggae artists Chaka Demus & Pliers (pictured), and it was released in 1992, while Lansbury's show was still on the air. The song charted in the top 50 on both U.S. and international Billboard charts. It appears on the 1993 Chaka Demus & Pliers album "Tease Me" (via AllMusic). And since its release, Chaka Demus & Pliers' hit song was sampled on several occasions, based on Loop Jamaica News reporting.
The song might share a title with Lansbury's show, but the content of the arrangement draws no clear inspiration from Lansbury's hit series (though it does deal with death). Nonetheless, with Lansbury on their show, producers of "Radio Q" decided to play the song for her, and as anticipated, the film and TV star had never heard it. Once she heard the title, though, she said (via Billboard), "That's very funny. What are they? A group?"
Lansbury was 'delighted' to be a part of reggae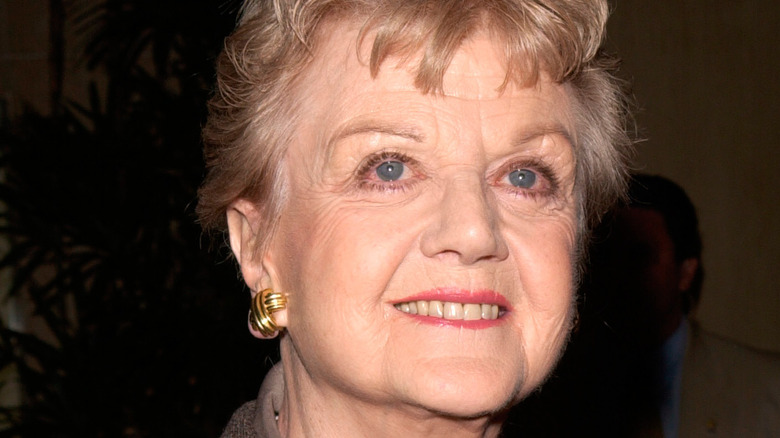 Featureflash Photo Agency/Shutterstock
In that same 2019 interview with the CBC it was then clarified that Chaka Demus & Pliers are considered legends in the reggae genre, to which Lansbury responded (via Billboard), "Oh, reggae! Oh, I'm thrilled to be part of reggae. Of course." The complete conversation — including a snippet of the Chaka Demus & Pliers song — is available to hear in a CBC tweet. As news of Lansbury's death spread, the interview was retweeted in honor of the late star.
Elsewhere, @timtheredmenace responded to the CBC tweet, saying, "A DJ in Canada played the song for Angela Lansbury a few years back, and her response was very Angela." Lansbury's husband of more than 50 years, Peter Shaw, died in 2003. She is survived by three children, three grandchildren, five great-grandchildren, and her brother, according to Broadway World. Lansbury was made a dame by Queen Elizabeth II in 2014, based on ABC News reporting.