Angela Lansbury Had A Murder, She Wrote Fan In Music Legend Frank Sinatra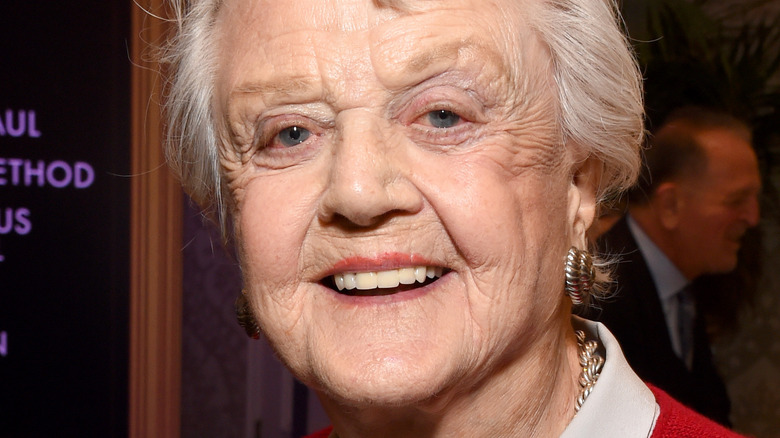 Michael Kovac/Getty Images
Angela Lansbury is most celebrated for her role as whip-smart detective Jessica Fletcher in "Murder, She Wrote," as well as for her appearances in children's classics like "Bedknobs and Broomsticks." However, some readers may remember her most fondly for her uncharacteristically serious and fantastically villainous role in the 1960s classic "The Manchurian Candidate" (via The Criterion Collection). In the movie, Lansbury gave a terrific performance starring alongside music legend Frank Sinatra — but their relationship went beyond the film.
On one occasion Sinatra revealed himself to be a "Murder, She Wrote" mega-fan, confessing he loved the show after inviting Angela out to dinner with his partner. That evening, he asked the TV star how the show was produced, and in an interview with The Mirror, a shocked Lansbury commented, "It turned out he was a huge fan — I mean, Frank Sinatra! I was very touched to realize it gave him some sense of entertainment to watch this silly show."
Mutual respect between Sinatra and Lansbury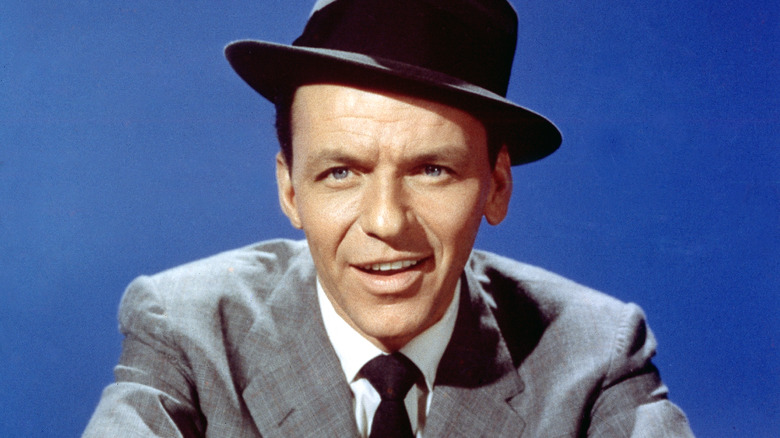 Michael Ochs Archives/Getty Images
The friendship between Lansbury and Sinatra actually went back a long way, although, in an interview with Larry King, Lansbury commented that during her time on the set of the "Manchurian Candidate" the pair barely interacted. The two were never actually in the same scenes, so they simply brushed past each other (via YouTube).
Nonetheless, their distance from each other while making the film did not stop them from forming a bond, and Angela had a lot to say about her great respect for the legendary crooner. In a CNN interview from 2004, Lansbury commented extensively on how she felt about Sinatra, stating that when she won a part in the musical Mame, the singer offered to coach her for the role: "I liked Frank," she said. "Frank was a good help to me, you know. When I did 'Mame,' Frank offered to come to New York and teach me every line of the songs. And that's what he's done." Lansbury was subsequently awarded a Tony for her role in the hit musical, in which she played Mame Dennis (via Billboard).
The death of two legends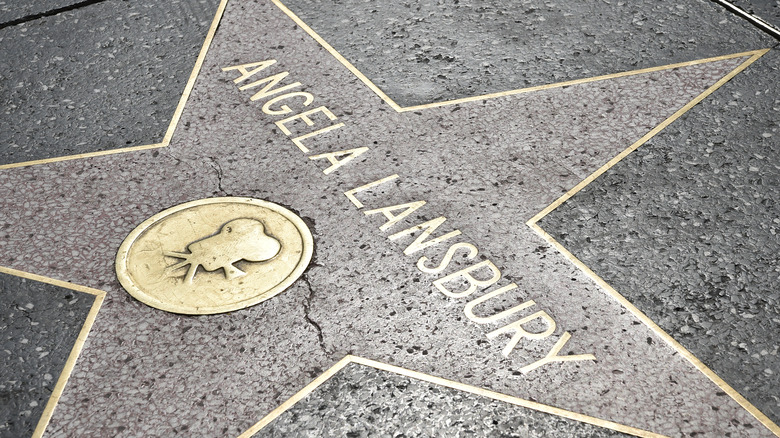 Rodin Eckenroth/Getty Images
Like Lansbury, Sinatra lived a fairly long life, dying of a heart attack at the age of 82 in an LA hospital (via PBS). Born in 1925 (via the BBC), Lansbury was still a young woman when Frank Sinatra first shot to fame as a music star in the 1940s (via Rolling Stone). Commenting shortly after Sinatra's death, in June 1998, she stated (via Bloomberg), "In those years, one grew up, fell in love, fell out of love, all to the sound of his voice." Lansbury would have been a teenager when Sinatra's solo career really took off in the mid-'40s (via Biography).
Repaying the tribute offered by Lansbury, Frank Sinatra Enterprises released a statement on Twitter following Lansbury's death, commenting (via Twitter): "Frank Sinatra Enterprises are deeply saddened by the passing of Dame Angela Lansbury who worked closely with Frank Sinatra in 'The Manchurian Candidate.' Our deepest condolences to her family and loved ones during this time."