What Was Angela Lansbury's Final Movie Role?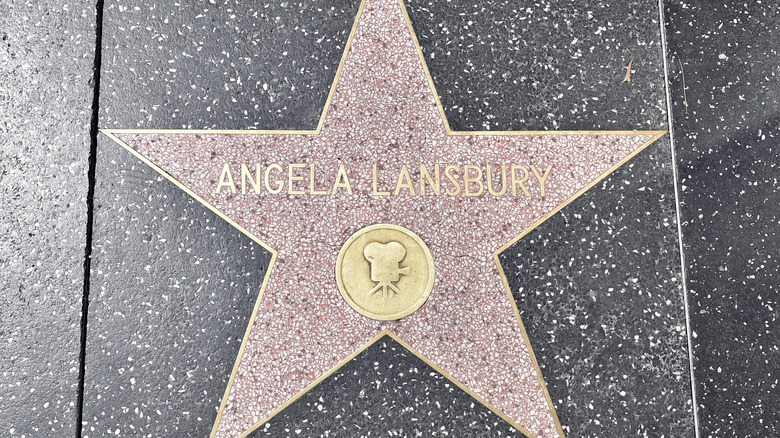 Rodin Eckenroth/Getty Images
Actress Angela Lansbury died on October 11, 2022, with 111 film and TV acting credits to her name (via IMDb). Her 112th credit will be awarded posthumously. It's a small role in a new mystery film — the sequel to the hit movie "Knives Out," entitled "Glass Onion: A Knives Out Mystery" (via Slant Magazine).
Her last significant role before "Glass Onion" was for the musical movie "Buttons," in which she played a supporting part as a guardian angel (via Movie Guide). In the film (a lighthearted children's drama set at Christmas) Lansbury stars alongside another ancient screen legend, Dick Van Dyke.
"Buttons" was the last of many musicals Lansbury starred in throughout her life — her first being the Broadway drama "Anyone Can Whistle" (via Broadway World). Although it was her second-to-last film, it is unlikely to be remembered in the long run, having received poor reviews (via Rotten Tomatoes).
Lansbury's role in Knives Out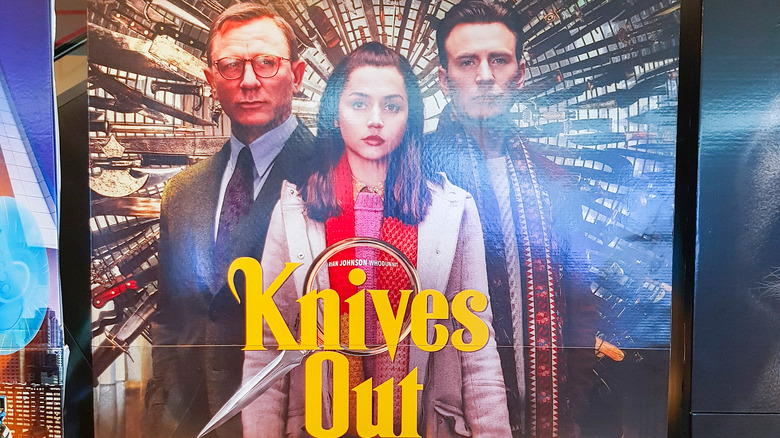 Faiz Zaki/Shutterstock
Angela's cameo appearance in "Glass Onion" on the other hand, is sure to be remembered. The sequel to the zany, postmodern detective film "Knives Out," takes place in Greece, and stars Daniel Craig as detective Benoit Blanche (via Netflix). In the film, Lansbury is rumored to star as herself — a suitable gag given her history of playing on-screen detectives (via The Mirror). According to Slant Magazine, the great lady appears during a zoom call with Daniel Craig who is seeking wise counsel from his friends.
The new film is eagerly awaited by crime fans and cinema lovers alike. The first film in the series achieved some stunning reviews from critics and has retained a 97% fresh rating on Rotten Tomatoes. Numerous critics hailed the work as a homage to Agatha Christie with a modern twist (via The Atlantic).
According to some rumors, following Lansbury's death, the film will be released as a personal tribute to her. Fans can see Lansbury in her final role in cinemas at the end of November this year, or in December, when the murder mystery arrives on Netflix (via Coming Soon).
One final mystery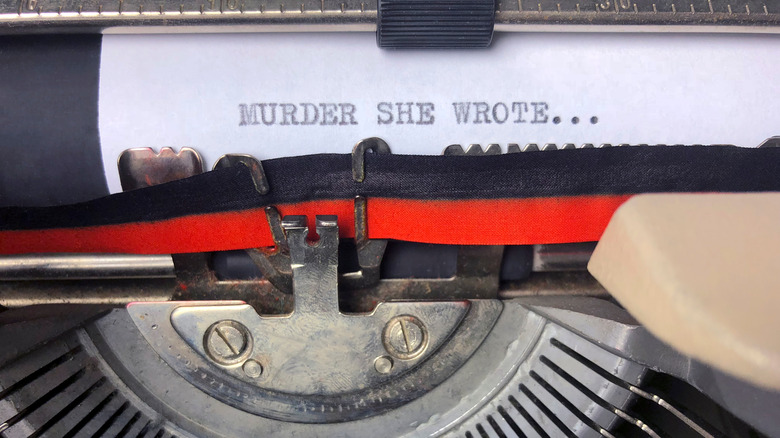 Albo/Shutterstock
Lansbury's final film is in many ways a fitting one — she bows out after playing one last role in yet another crime mystery. While she starred in many great films and TV shows throughout her career, she is probably most famous for playing TV detective Jessica Fletcher, in "Murder, She Wrote." Lansbury was so popular in the role, the series ran for 12 years, between 1984 and 1996 (via IMDb). For her award-winning performance, Lansbury was eventually offered $300,000 per episode, per Yahoo News.
In addition, Lansbury appeared in a whole host of other legal and detective dramas throughout her career, although she is perhaps best known for playing Miss Marple, on whom Jessica Fletcher is based (via the Mail Online). She also appeared in "Magnum P.I.," "Law and Order," and the TV movie "A Talent for Murder." Lansbury's short and sweet appearance in "Glass Onion" is a suitable and humorous end to a stunning career.