What Was Jimi Hendrix's Final Live Performance Before He Died?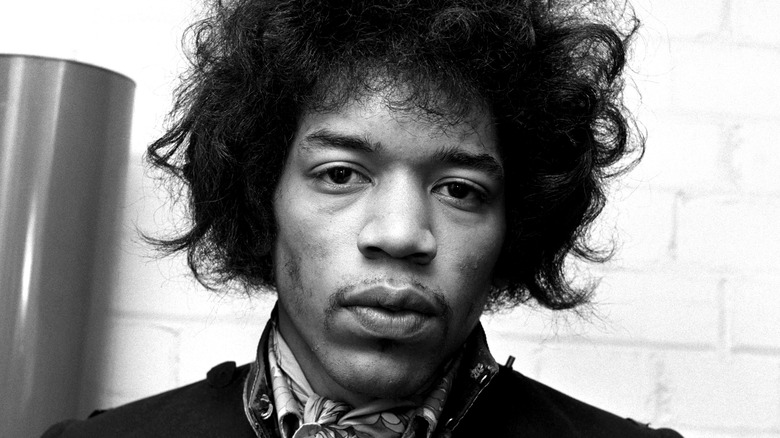 Avalon/Getty Images
James Marshall Hendrix –- better known by millions as the legendary guitar player, Jimi Hendrix, was born November 27, 1942, in Seattle, Washington. Hendrix took an interest in music at a young age, first strumming an old broomstick, then a one-string ukulele given to him by his father, according to the Jimi Hendrix website. His talent and musical style were apparent even as a child. Growing up and into early adulthood Hendrix was in a few different bands and worked as a sessions musician for acts like Sam Cooke and Little Richard before branching out on his own, playing gigs in Greenwich Village where Animals bassist Chas Chandler caught him one night. Chandler was so impressed he became integral in getting Hendrix to London where his career would really take off.  
In 1966, "The Jimi Hendrix Experience" came to fruition. The band's popularity in London was fast-growing, and their first single, "Hey Joe," released in 1967, remained on the U.K. charts for 10 weeks. His fame followed him back to the United States but really kicked off with his performance at the 1967 Monterey Pop Festival, per the Jimi Hendrix website. His fleeting –- yet incredible musical career continued to boom throughout his final years and the psychedelic rock that is nearly synonymous with Jimi Hendrix is now legendary. But the final performances prior to his death on September 18, 1970, were as chaotic as they were powerful.
The last festival Hendrix played was filled with chaos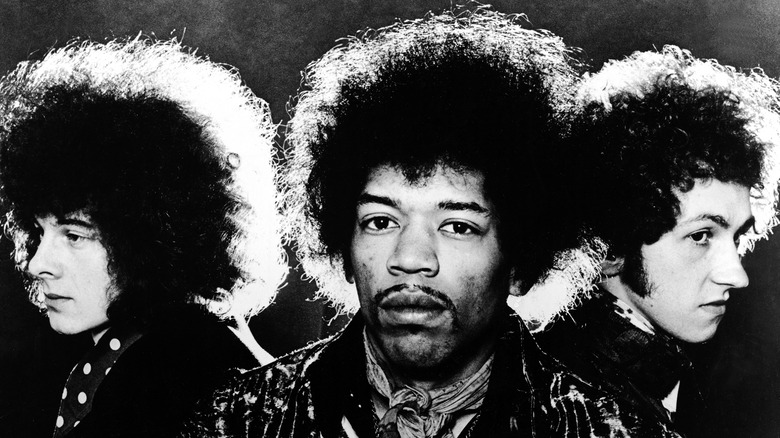 Hulton Archive/Getty Images
It saddens people to this day that the talented and passionate Jimi Hendrix died at just 27 years old. His work changed music forever, and his energy can still be felt in each epic riff that could only be perfected by Hendrix himself. His energy was also reflected on stage, and even in Hendrix's final performance to a large crowd, he was determined to put on a memorable show. Though when "The Jimi Hendrix Experience" played at the Open Air Love and Peace Festival in Fehmarn, Germany, things had already taken a downturn at the festival, making it challenging to win the crowd over.
The festival wasn't going smoothly, and several bands had backed out of their performances. On top of that, the fest had been plagued with violence from the famed motorcycle gang, the Hells Angels. The Jimi Hendrix Experience even had to postpone their own set due to dangerous weather conditions. So instead of playing on the night of September 5, 1970, the group was forced to play at 1 p.m. September 6 to an angry, exhausted audience, according to Ultimate Classic Rock.
Nevertheless, Hendrix played past the upset crowd and their yelling, winning most of them over with his sound. While fights broke out in the crowd below, the band's performance closed with "Voodoo Child (Slight Return)" before The Jimi Hendrix Experience exited the stage and left the festival in a helicopter.
Jimi Hendrix's final performance was at a London jazz club
Doug Mckenzie/Getty Images
As it turns out, leaving the festival so quickly was a good thing, as The Hells Angels later took over and burned down the stage at the Open Air Love and Peace Festival (per Ultimate Classic Rock). That was the last festival and crowd of that size that Jimi Hendrix performed for before his death. However, it was not his final performance.
On September 16, 1970, Hendrix made his final on-stage appearance when he played at Ronnie Scott's Jazz Club in London. Eric Burdon of the Animals and his newly formed band "War" had a residency at the club, and Hendrix performed two songs with them that evening, according to Ultimate Classic Rock. A recording of this performance is still available today on YouTube. On September 18, 1970, Jimi Hendrix was found dead  — two days after his visit to the jazz club.