Why The Mother Of One Of Jeffrey Dahmer's Victims Is Worried About This Halloween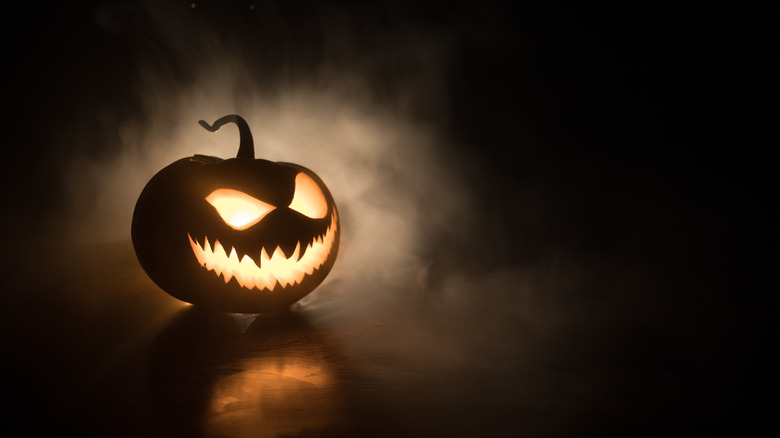 zef art/Shutterstock
Released on Netflix in September 2022, Variety writes that "Monster: The Jeffrey Dahmer Story" is the second most-viewed series on the platform ever. Although the show is a hit with viewers, the same cannot be said for the families of Dahmer's victims. According to NBC News, Dahmer killed 17 males between 1978 and 1991. A majority of these victims were gay and black. The Guardian reports that "Monster: The Jeffrey Dahmer Story" explores how Dahmer, a white man, continued to kill and prey upon minorities in the Milwaukee area without getting caught. As reported by The Cut, critics have noted that the series has caused some viewers to sympathize with or glorify the serial killer.
Per The Guardian, the show's creator, Ryan Murphy, stated that his intention was to bring light to the victim's stories. However, the publication states that neither Murphy nor Netflix choose to speak to any of the victim's families during the development of "Monster: The Jeffrey Dahmer Story." Rita Isbell, whose brother Errol Lindsey was murdered by Dahmer, told Insider, "I was never contacted about the show. I feel like Netflix should've asked if we mind or how we felt about making it. They didn't ask me anything. They just did it."
Shirley Hughes, the mother of Dahmer victim Tony Hughes, feels the same way — and is also worried about Halloween.
Shirley Hughes is outraged by the Netflix series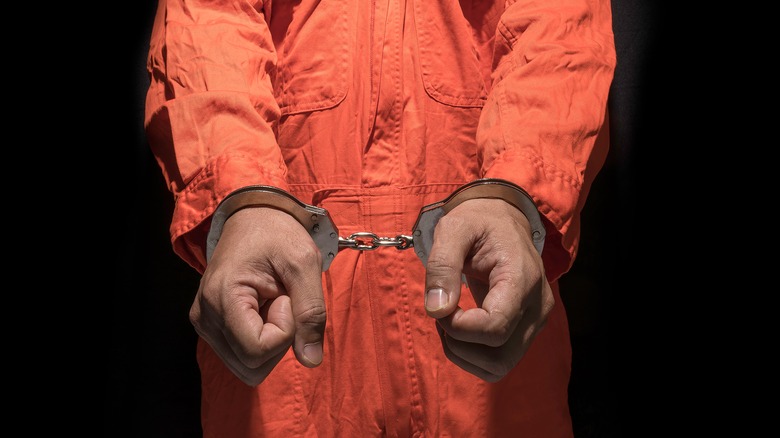 Dpongvit/Shutterstock
Today explains that Shirley Hughes' son, Tony, was deaf. The Scottish Sun adds that he was pursuing a career as a model. Tony met Dahmer at the 219 Club in Milwaukee. AP News reports that after a night out in May 1991, Dahmer took Tony, then 31, back to his apartment, where he murdered and dismembered him. His remains, including his skull, were discovered in July of that year when Dahmer was arrested (via Women's Health). Hughes attended Dahmer's trial and read a victim impact statement. Needless to say, her son's murder continues to haunt her, and even more so with the release of "Monster: The Jeffrey Dahmer Story" (per The Guardian).
As for "Monster: The Jeffrey Dahmer Story," Hughes slammed the series on The Guardian. Tony's brief life — including how he lost his hearing as an infant, met Dahmer, and was ultimately murdered by him — is retold in the sixth episode, which is titled "Silenced." The episode also shows Dahmer eating Tony's liver and how he donated to his search fund. Although Hughes has kept out of the limelight and avoided speaking much about her son's murder, she told The Guardian that "it didn't happen like that."
Now, TMZ writes that Hughes is even more devastated by Dahmer-inspired Halloween costumes.
She feels like the holiday is profiting off her son's murder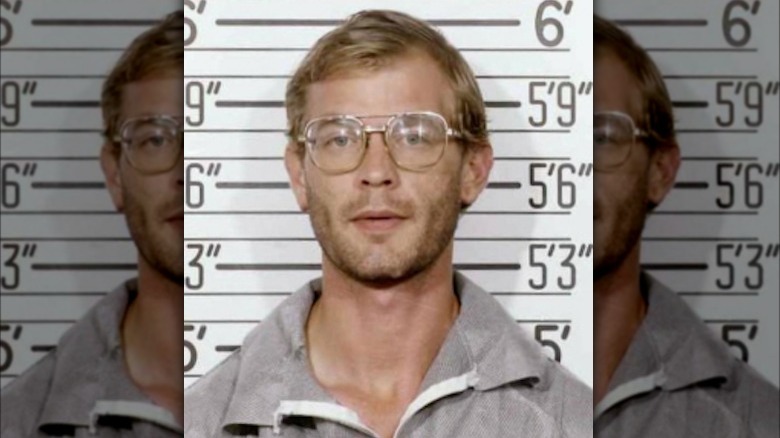 Milwaukee Police Department
With the series' popularity, TMZ writes that there's been an insurgence of Dahmer-inspired Halloween costumes that are being sold online. Hughes spoke to TMZ and urged people to not buy a Dahmer costume or dress up as him for this Halloween. In her words, this does nothing but retraumatize Dahmer's victims and their families. She stated, "It's already super triggering to see a hit Netflix series about the serial killer, much less folks dressing like the killer." Hughes went on to say that both the costumes and "Monster: The Jeffrey Dahmer Story" have profited off of Dahmer's victims while their loved ones have not. Above all, she said it's revolting for anyone to want to dress like Dahmer.
According to Fox News, Shirley Hughes is not the only one who has condemned people for wanting to dress up like Dahmer for Halloween. Several social media users have openly discussed their disdain for this idea. One person tweeted, "I think that the Jeffrey Dahmer costumes are a step too far. These things actually happened. Families have trauma from these events. This is gonna be a hard Halloween for some, and I feel truly sad that's the case." TMZ reports that Dahmer-inspired costumes have been taken off of eBay because it violates company policy, which states that items pertaining to violence and crimes are prohibited from being sold. Per The Cut, major Halloween costume retailers will also not be selling Dahmer costumes.