Pink Floyd's Iconic Live Shows Owe Some Unexpected Credit To Condoms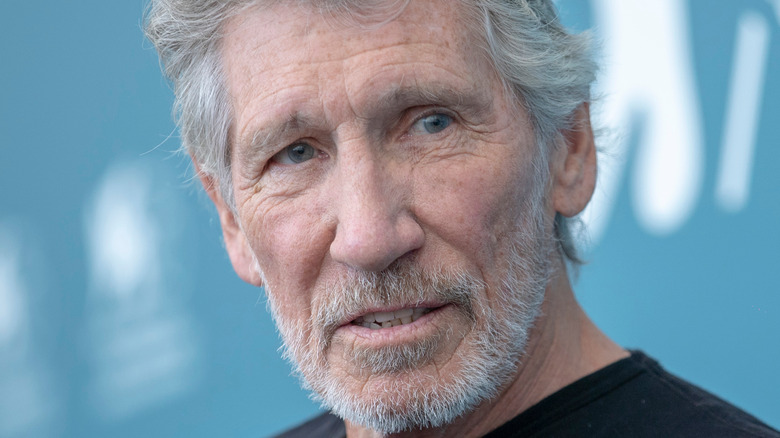 Denis Makarenko/Shutterstock
Pink Floyd is widely recognized as one of the most influential bands in rock 'n' roll history. Hailing from London, the group was formed in 1965 by guitarist Syd Barrett, drummer Nick Mason, bassist and vocalist Roger Waters, and keyboardist Richard Wright. The band's unique, experimental sound perfectly captured the psychedelic mood of the 1960s, typified by its first album, 1967's "The Piper at the Gates of Dawn." The group experienced a lineup change when guitarist David Gilmour joined, and Barrett left, but its sound continued to evolve over albums like "The Dark Side of the Moon," "Wish You Were Here," "Animals," and "The Wall."
However, Pink Floyd didn't just influence the music world with their innovative songs — the band was also a pioneer in developing theatrical stage shows that have become synonymous with rock bands. According to Far Out Magazine, Pink Floyd set itself apart from their contemporaries by turning its shows into full-on immersive experiences, raising the standard for what a rock concert should be.
An ... unusual piece of stage equipment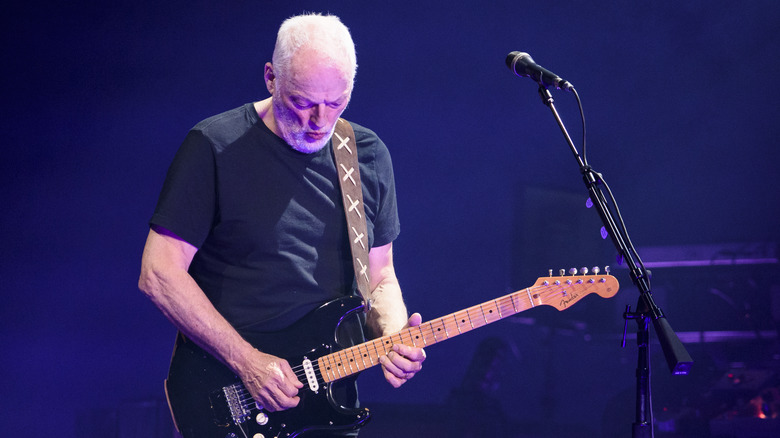 Matthew Eisman/Getty Images
As stated in Far Out Magazine, Pink Floyd's early music — prior to David Gilmour joining the band — was even more outré, which meant that the live performances had to follow suit. To accommodate the band's cutting-edge vision, the group used a variety of props and materials for shows, including one surprising item: condoms.
The mastermind behind Pink Floyd's unique stage presence was tour manager Peter Wynne-Wilson, who began working with the band in 1966, as per Far Out Magazine. Just prior to Wynne-Wilson's joining the band, it was going by various other names before settling on Pink Floyd, and he helped to further crystallize the group's persona with his innovative use of stage theatrics. These included polarized mirrors and condoms that had been stretched over lights and splattered with paint and oil to create a trippy, kaleidoscopic effect that perfectly matched the band's hallucinatory songs. At a time when more established British bands like the Beatles and the Rolling Stones were gradually introducing more experimental elements into their music, Pink Floyd immediately made it the group's signature in both sound and imagery.
The lasting impact of those condoms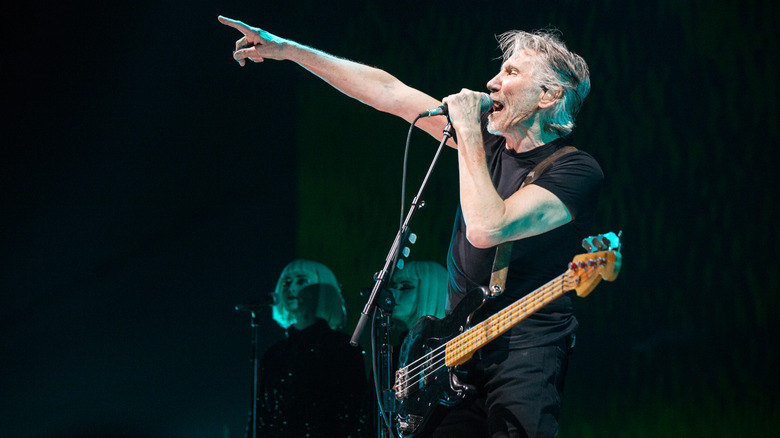 James Jeffrey Taylor/Shutterstock
Far Out Magazine states that Pink Floyd became famous not just for its music but for its groundbreaking stage shows. Up until that point, rock concerts had little, if any, theatrical elements — at least of that kind. Pink Floyd changed all of that, turning live performances into mesmeric experiences that married the aural and visual in a style that paved the way for countless other bands to beef up their shows to enchant audiences.
According to Far Out Magazine, as Pink Floyd moved out of the psychedelic '60s and into the groovy '70s, its live shows only became more elaborate, moving away from trippy rainbow light shows and toward something more akin to a Broadway production. It was almost as if the band was determined to top every performance it had ever done, cultivating a long list of classic live shows that pushed the boundaries of what a concert should be, from constructing elaborate Hollywood-esque set pieces to even playing at Pompeii. And to think it all started with some tie-dye condoms.