Muhammad Ali's Familial Connections To A Civil War Hero And Controversial Statue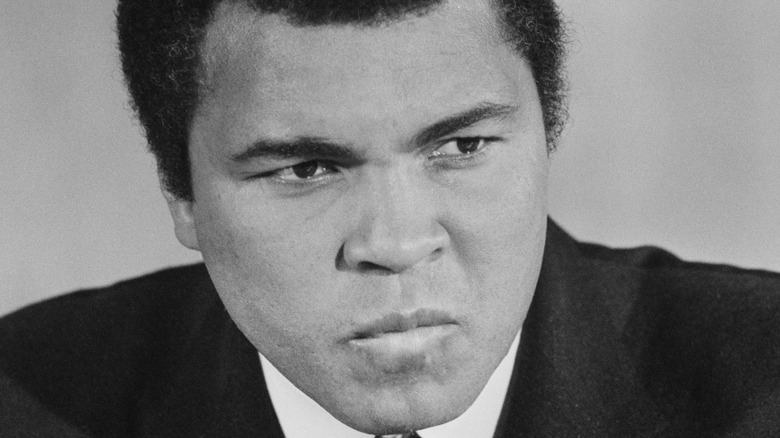 Evening Standard/Getty Images
Born Cassius Marcellus Clay Jr., Muhammad Ali is revered for being one of the world's most iconic boxing figures (via Biography). According to Britannica, he was a three-time heavyweight champion. Moreover, History writes that Ali won 56 times throughout his 21-year career. Beyond this, Ali used his notoriety to discuss civil rights and religion. In 1964, he made a controversial decision to change his name and join the Nation of Islam. Thus, Clay subsequently became Muhammad Ali. In June 2016, Ali died at the age of 74 of complications from Parkinson's disease (per the BBC). Not long after his death, Sports Illustrated reports that this family made an incredible discovery.
Per The Washington Post, Ali's third cousin, Keith Winstead, was on the genealogy website 23andMe when he came across a significant name: Archer Alexander, Ali's great-great-great grandfather. The Princeton University Press explains that he is perhaps best known for being depicted in a statue of Abraham Lincoln. Referred to as the Emancipation Memorial, the piece is located in Washington, D.C. Like Ali, Blackpast notes that Alexander, who was an enslaved man, is remembered for his contributions to African American history. In a moment that has perhaps been lost to time, Alexander risked it all, including his life, to save others.
Archer Alexander warned Union soldiers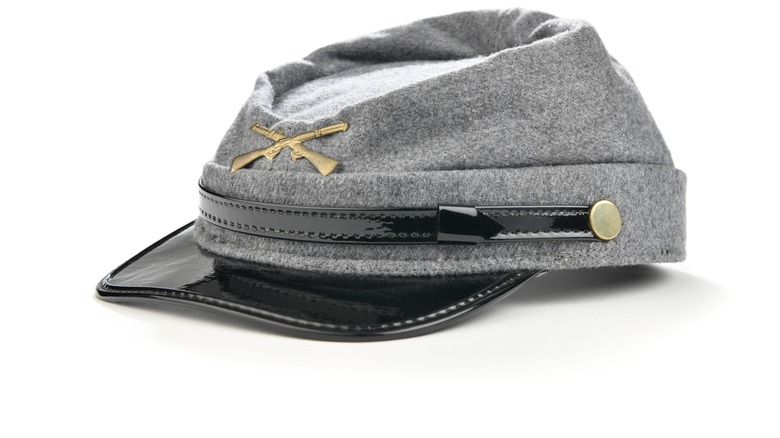 Levent Konuk/Shutterstock
Born in Virginia 1813, Documenting the American South writes that Archer Alexander ended up as an enslaved person living in Missouri. The Washington Post explains that during the Civil War, his owner sided with the Confederacy. And in 1863, Alexander made a choice that changed his life forever. It began when he somehow uncovered that the Confederate army was going to destroy a bridge that Union troops were planning to use. Instead of staying silent, Alexander proceeded to walk 5 miles to warn the Union army about the bridge. In addition, he also told the Union about hidden weapons. According to Blackpast, Alexander then fled the area as he knew that he would be killed for providing the Union with this information.
The Princeton University Press reports that Alexander ended up in St. Louis. It's here where he met Rev. William Greenleaf Eliot, T.S. Eliot's grandfather. Per The Washington Post, Alexander became his gardener, and it seems that Eliot was greatly fond of Alexander. Besides providing him employment, he helped him gain protection. When Alexander was eventually discovered by slave catchers who beat and jailed him, Eliot came to his aid. Although he was able to get him out of jail, Eliot was unable to provide Alexander with his freedom. However, he sent him to Illinois, where Alexander safely remained until slavery became illegal in Missouri in 1865 (via Blackpast).
William Greenleaf Eliot chose Archer Alexander for the Emancipation Memorial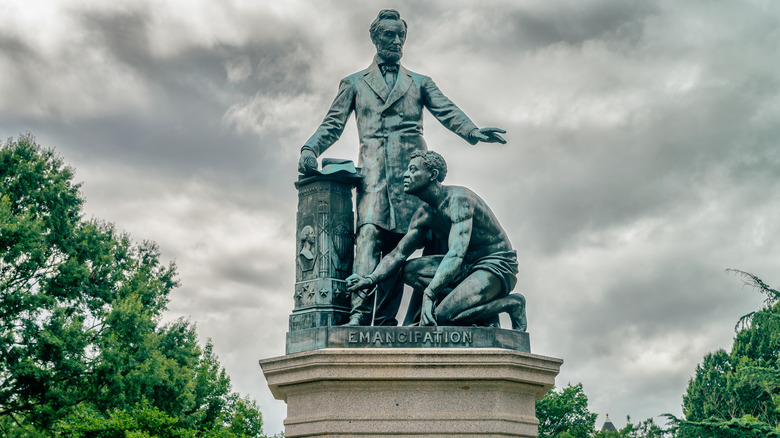 STUDIO MELANGE/Shutterstock
Upon his return to Missouri, Blackpast writes that Archer Alexander was reunited with his wife and children. Reports indicate that he either died in 1879 or 1880 (via Documenting the American South). After his death, the Princeton University Press states that Rev. William Greenleaf Eliot published "The Story of Archer Alexander from Slavery to Freedom." Furthermore, Eliot also played a role in the creation of the Emancipation Memorial. The Washington Post adds that Eliot took a photo of Alexander and sent it to Italy for Thomas Ball, the monument's designer. In 1876, the statue, which shows Alexander huddled next to Lincoln, was unveiled. Both Eliot's book and the statue have been slammed for degrading Alexander and minimizing his life.
Although the original is in Washington, D.C., WBUR reports that a replica was erected in Boston. The publication notes that the statue shows Alexander shirtless and with shackles. Artist Tory Bullock told WBUR that he found the monument offensive. He stated, "This man will never stand. He will always be on his knees. So for me, I see a white savior helping people who would have never been able to do it on their own."
After much controversy and a petition started by Bullock, the statue was removed, per NPR. However, the original remains in Washington, D.C. As for Muhammad Ali and his connection to Alexander, his daughter Maryum said (via The Washington Post). "He would have loved knowing he was connected to someone like that."