What Netflix Didn't Tell You About The Cases In The Unsolved Mysteries Reboot
Every so often, something comes out of the entertainment machine that is so original, so intuitive, so scathingly brilliant that the knockoffs department is caught by surprise, because it's new, and it's different, and it's successful. And some are unique and abject failures –the 1960s sitcom My Mother the Car is often cited — and everybody asks, "What were they thinking?" (Or smoking, or drinking, or whatever.)
Everybody loves a winner. And although there had been "true stories" series before on network television, nothing quite blew open the genre like Unsolved Mysteries. As The New York Times reports, the show started out as a series of missing persons pieces — "Have you seen ...." and encouraged the ordinary folk in the barcaloungers to call in tips. It turned the viewing audience into fellow detectives. And sometimes it worked, especially on, say, missing persons reports. The show veered into the paranormal eventually, and those tips were — perhaps not quite as helpful.
Viewers are asked to help solve the puzzles
They started as a string of specials in 1985. Raymond Burr, best known to this day for a long run as Perry Mason, was host for the 1987 pilot, eventually replaced by Robert Stack. Stack had seen success as a young actor, and as a competitive skeet shooter, before scoring on series TV as Eliot Ness in The Untouchables, as related by The Guardian. Stack showed his comedy chops in Airplane!, but mostly he was — stern. Very stern. And serious.
And therefore the perfect permanent host for Unsolved Mysteries when it turned into a series, running until 2002, with nearly 600 episodes, says PopSugar. So it must be due for a reboot, right? And so it has been, thanks to Netflix and the return of two of the original producers. The new Unsolved Mysteries, which debuted six episodes on July 1 of this year, has significant differences from its ancestor. For instance, there's neither narrator nor host this time around, although Stack's rather ghostly visage appears during the credit sequence. (Which is pretty generous of someone, when you think about it; as Rolling Stone reports, Stack died in 2003.) The producers are shooting for more of a documentary feel to the presentations, according to Oprah Magazine.
How does the reboot "Stack" up?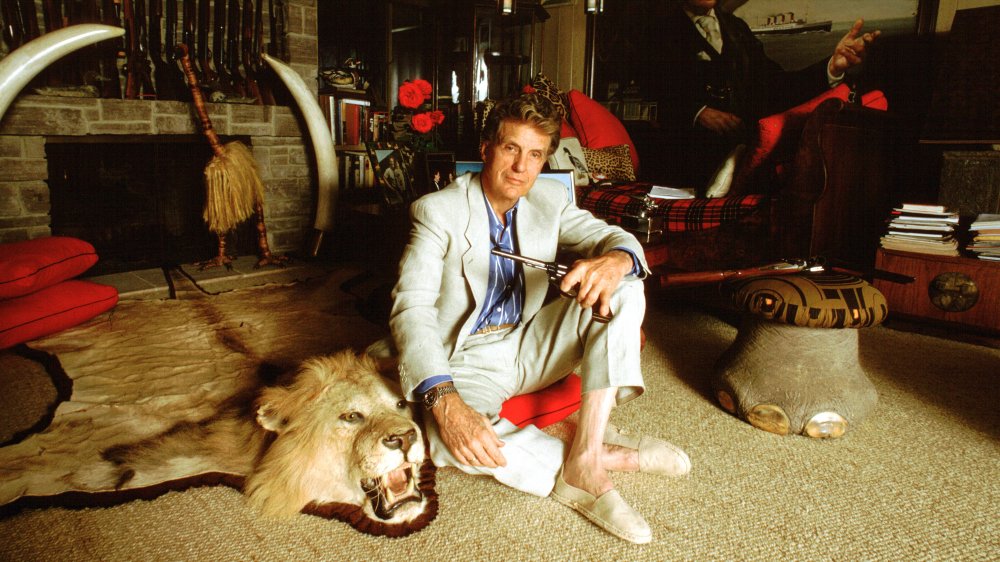 Kypros/Getty Images
The show asks people to step up and step in and help resolve the situation du jour, as did the first generation Unsolved Mysteries, but the reboot eschews the kind of reenactments that sometimes seemed less than credible back in the last millennium. (Despite that, viewer tips helped resolve about 34 percent of the cases presented by the original series, says The Times.)
While time is devoted to UFOs, the Netflix restoration boasts no Bigfoot (though we're tempted to add so far...). True to their roots, the new episodes explore open-ended mysteries of human behavior and destiny — murders and disappearances in the main. The first batch of episodes dropped July 1, 2020, beginning with the fascinating case of Rey Rivera — who took a phone call, ran out of his home, and apparently fell from the Belvedere Hotel under very suspicious circumstances.
The original series gave everyone the opportunity to be a detective/forensic psychologist/UFOlogist. Even if you weren't alive for the original, the reboot gives you the chance to rewrite a bit of history. Are you up to the challenge?